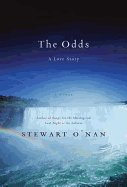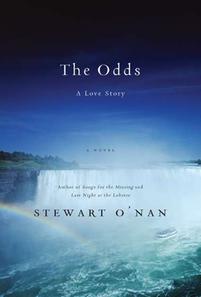 In his 2007 novel, Last Night at the Lobster, Stewart O'Nan told the story of one man's effort to salvage a measure of dignity as the humble job he's dutifully performed for years is about to end. Now he's turned his keen eye on an equally modest but no less affecting story of a marriage in crisis.
If ever a couple were in need of a run of good luck it would be Art and Marion Fowler. Downsized from their middle-class jobs and facing imminent foreclosure, they travel by bus from their Cleveland home to Niagara Falls on a snowy Valentine's Day weekend to relive their honeymoon of 30 years earlier. They're improbably committed to risking their remaining cash at the roulette wheel in a plan that would seem rational only to the most desperate soul, "a fantastic last-ditch escape from the snares of their real life."
The Fowlers know failure guarantees both financial and marital ruin. But Art is ardent and romantic, desperate to ensure Marion is having a good time and fretting over when he'll give her diamond ring he's brought with him. "No matter what happened, all he needed to do was keep trying," he tells himself. Marion, the realist of the pair, still can't shake her bitterness over Art's two-decades-old affair, when she'd "fought for him as if he were hers, and then, having won, didn't know what to do with him." The memory of his infidelity lingers painfully, like a poorly healed wound.
Niagara Falls, decked out for the holiday weekend, is as much a character in this story as the troubled honeymooners. O'Nan evokes the surge of romantic impulses it inspires, its natural beauty wedded to kitschy attractions like the Ripley's Believe it or Not Museum. Art and Marion dutifully take in those sites as the hour looms when they'll stake their future on a few spins of the wheel, a climax that's an apt summing up of everything that's gone before.
The Odds is a realistic fairy tale about the gravitational pull of an enduring relationship. In deft, knowing strokes, Stewart O'Nan exposes all the tenderness and tension, the compromises and evasions that lie at the heart of any long-term marriage. "The happiest she'd ever been was with him," Marion realizes, "and the saddest. Was that the test of true love?" Anyone who's experienced those emotions and doesn't confess to seeing at least a cloudy reflection in the mirror O'Nan has so lovingly crafted isn't telling the truth. --Harvey Freedenberg
Shelf Talker: In his 14th novel, Stewart O'Nan offers a bittersweet portrait of a long-term marriage.