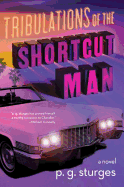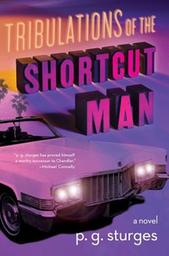 Dick Henry is again cruising the streets and freeways of Los Angeles in his 1969 Cadillac Coupe de Ville convertible--the metropolis may look sunny and bright to gawking tourists, but it's the darkest shade of seedy to him. P.G. Sturges (The Shortcut Man) has brought back his wily antihero not only by popular demand but because Los Angeles is so inveterately bad that Dick Henry has mountains of work to do to keep his friends out of trouble. And if he has to take a few of shortcuts around the legally sanctioned methods to get the job done, then he's fine with that: he remains the Shortcut Man, and L.A. is a better place for his presence and highly flexible scruples.
This riotous installment involves a pole-dancer, an elderly real estate developer and the unrelenting forces for gentrification of ethnic neighborhoods. The gentrifiers are not above threatening longtime residents with violence if they don't get out fast enough, but they may have pushed around the wrong woman this time. Dick Henry is friends with some of the players in the escalating neighborhood conflict and the nemesis of others.
Los Angeles is a body-conscious town, and the Shortcut Man shares the town's obsession--hot bodies, dead bodies, even filthy bodies flood his field of vision. In some cases, he makes use of those hot bodies, but occasionally he takes a pass, for example when a former child star proposes a business deal while she deftly opens a button of her blouse, flashes some cleavage and asks, "You ever make a love to a movie star, Dick?" In the finest Elmore Leonard tradition, Sturges implies that in the "vast, trashy, depressing, sullen monstrosity that was Los Angeles," former child stars with coke habits and zero bank balances may top the list of the most evil and dangerous.
Troublemakers may be no match for the Shortcut Man, but Dick Henry's women don't come around to his way of thinking so easily. His current on-and-off girlfriend, the glorious, tempestuous Kiyoko--plus two former flames--keeps him on his toes as he learns the value of a really good art forger, a super-size walk-in freezer, fake gas company IDs and, of course, a classic Coupe de Ville convertible. --John McFarland
Shelf Talker: An exuberant, satisfyingly trashy neo-noir set in Los Angeles, where all that glitters is certainly not gold.