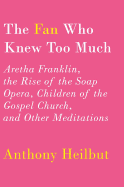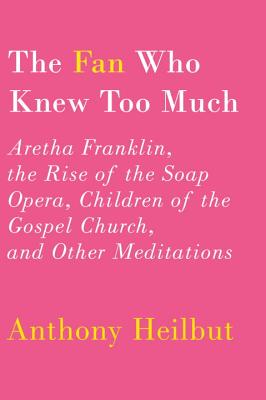 Anthony Heilbut is a Grammy-winning record producer famous for his work with gospel artists like Mahalia Jackson and Marion Williams; he's also the author of a definitive book on the subject (The Gospel Sound) as well as a biography of Thomas Mann held in equally high regard. The eight essays collected in The Fan Who Knew Too Much further reveal Heilbut's polymath talents, as he meditates in surprising ways on a wide range of topics.
The leadoff essay, "The Children and Their Secret Closet," takes up nearly one-third of the book, but it's a fascinating, revelatory history of the significant role of gays in the gospel church, who have been for years referred to as the "children"--the "church's proudest and most prodigal sons." To Heilbut, they are the "unacknowledged arbiters of the culture," from early key figures such as Little Ax and Norsalus McKissick, then on to Mahalia Jackson (who preferred the company of gay men because the other kind only brought her "grief"), James Cleveland, the "king of gospel music" who would ultimately die of AIDS, and James Baldwin, the "greatest writer to come out of the gospel church." The essay concludes with a brief history of the many homophobic evangelical preachers who were in fact gay.
Heilbut follows with an insightful, penetrating profile of the life and work of Aretha Franklin, successfully arguing that the history of black America "could be divided into pre- and post Aretha." Another essay updates the role of emigrés from Hitler's Germany to America (the subject of Heilbut's 1983 book, Exiles in Paradise) while "The Emperor of Ambivalence" praises the writings of Joseph Roth, especially The Radetzky March. From there, Heilbut moves on to an entirely different world, the "fascinating phenomenon" of the soap opera, especially its most significant and controversial figure--Irna Phillips, an unwed mother who "helped domesticate Freud for the masses" as the creator of As the World Turns and The Guiding Light.
With an essay on male sopranos, who make "distinctions of gender and culture, biology and physiology, problematic in the extreme," another essay on the blues and finally the essay that gives the collection its title, Heilbut completes his breathtaking trip through American culture. --Tom Lavoie
Shelf Talker: A wise and learned essayist moves seamlessly (and stylishly) from music to literature and other historical reflections on popular culture.