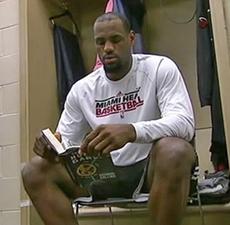 "Adult" is the key word in Young Adult book sales, according to new research from Bowker, which found that 55% of the buyers of YA books are 18 years old or older. The largest age segment (ages 30-44), which accounted for 28% of sales, said they were purchasing the titles for themselves 78% percent of the time.

"The investigation into who is reading YA books began when we noticed a disparity between the number of YA e-books being purchased and the relatively low number of kids who claim to read e-books," said Kelly Gallagher, v-p of Bowker Market Research."

The Hunger Games series by Suzanne Collins was cited by 30% of respondents, but the remaining 70% reported interest in a wide range of titles (more than 220), with only J.K. Rowling's Harry Potter and the Deathly Hallows and Stephenie Meyer's Breaking Dawn commanding more than 5% of overall sales.

Other highlights from the Bowker study indicated these YA book readers are:
Early adopters: More than 40% read e-books, equivalent to the highest adoption rates of adult genres of mystery and romance.
Committed: 71% say that if an e-book of their desired title was unavailable, they would buy the print book instead.
Loyal: Enjoying the author's previous books has a moderate or major influence over the book choice for more than two-thirds of the respondents.
Socially active: Although more than half of respondents reported having "no interest" in participating in a reading group, these readers are very active in social networks and often get recommendations from friends.