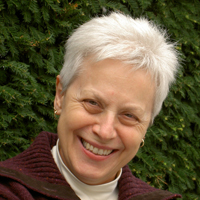 Eloise Klein Healy was named the first poet laureate of Los Angeles in a ceremony last Friday. Jacket Copy reported that Mayor Antonio Villaraigosa chose Healy from a list of three finalists. She will serve for at least a year, or as long as two, and "travel the city, visiting its schools and neighborhoods, as an ambassador for literary art." Healy has been part of the Los Angeles poetry scene since the 1970s and is the author of seven books.

"L.A. is a city of writers, it's a city that inspires writers, but it's also a city that's done very little to celebrate its writers," said Villaraigosa. "I chose Eloise because of her belief in the power of poetry and her commitment to sharing that power far and wide." The mayor quoted former New York Governor Mario Cuomo, who once said, "You campaign in poetry, and you govern in prose," before adding "Today, we're here to govern in poetry."

The New York Daily News offered a classic Big Apple take on the appointment with this headline: "Los Angeles finally gets a poet laureate--just a few decades after Brooklyn." Norman Rosten was appointed Brookyn's poet laureate in 1979 and "Queens has been promoting the position since Stephen Stepanchev's inaugural stint in 1997."