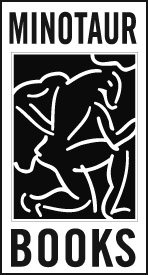 On the eve of the ALA Midwinter Meeting, Macmillan is making "a select group" of e-books available to libraries for e-lending, the publisher's first such program.

The pilot program will begin in the next two months and include more than 1,200 backlist titles from Minotaur Books, the mystery and crime fiction imprint at St. Martin's Publishing Group. Using the agency model, the books will be available in the beginning through Baker & Taylor's Axis 360 Digital Media Library, OverDrive and the 3M Cloud Library. Libraries will be able to lend the purchased e-book for two years or 52 transactions, whichever comes first.

Macmillan CEO John Sargent commented: "Librarians have been asking for e-books from Macmillan for their collections. Among the many titles we publish, mystery and crime fiction makes up one of the largest categories and Minotaur Books is the primary source. And, as the library market has always been one of Minotaur's largest customers, we think that this pilot will provide books especially desired by library patrons. At the same time we do not expect it will heavily impact our retail sales over time."