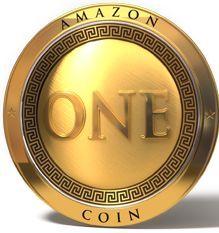 Who says the penny is dead? Amazon will launch its own currency in May with the debut of "Amazon Coins" (each coin is worth one cent), which Kindle Fire customers can spend in the Amazon Appstore. The online retailer said it plans to distribute "tens of millions of dollars' worth of free Amazon Coins" and also "make it quick and easy for customers to buy additional Amazon Coins using their Amazon accounts." Amazon Appstore developers will earn their standard 70% revenue share when customers make purchases using Amazon Coins.

The Verge explored several reasons why Amazon might succeed with virtual currency where other companies have failed, and noted that one area "where proprietary currencies have taken off is in video game economies."

Yanis Varoufakis, in-game economist for Valve (Team Fortress 2 and "other games where commerce thrives"), observed: "Just like frequent flyer point schemes, they capture their audience and prevent them from transferring value generated within a game or company to some other game or firm. Courtesy of perfect control of this ingame 'money' supply, it is a cheap way for rewarding certain behavioral or consumption patterns, or even penalizing others. Thirdly, it bypasses the objections of regulatory authorities to instances when players receive money from the company--flows that may need to be, otherwise, taxed or regulated in accordance to gambling laws."