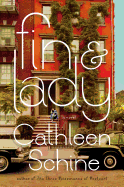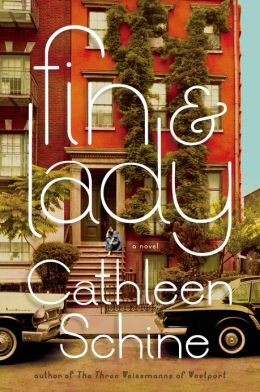 Cathleen Schine (The Three Weissmanns of Westport) is at her writerly best in Fin & Lady, an irresistible story of half-siblings who share a father. When Fin is five, Lady leaves her groom at the altar and runs away to Italy. She is 18 at the time and mercurial, to say the least. (In another time, Lady would be referred to as "a madcap girl.") Her father huffs and puffs until finally, at the request of Lady's mother, he and his second wife, Lydia, and Fin leave for Italy to search for the runaway bride. Lady and her father are constantly at odds, but he does manage to bring her home to rural Connecticut--for a while.
Fin and Lady meet again six years later when Fin's mother dies and Lady is his only kin. She takes him straight from the funeral to Manhattan, where she lavishes him with attention and affection--and he falls instantly in love with this vivid, lovely young woman.
Lady has inherited her mother's gorgeous, well-appointed apartment, where she and Fin stay until her new place in Greenwich Village is habitable. Fin has brought along Gus, his dog, Fin's only touchstone to the past. His dairy farm has been left in the care of a teacher, his cows are being cared for, so Fin decides to make the best of Manhattan.
Lady tells Fin that she has to find a husband in a year--and then proceeds to take on three suitors, none of whom she views seriously as potential partners for life. One is Tyler, the man she left at the altar. He is her financial adviser, constantly threatening to sell Fin's home (which doesn't happen). Another is Jack, a dumb jock slightly younger than Lady, without much to recommend him; the third is Biffi, a Hungarian who befriends Fin. Fin is pulling for Biffi as the permanent partner, but it is not to be.
After entertaining these gentlemen serially, Lady disappears one day without notice. It develops that she has gone to Capri--again. Shortly, she sends for Fin, and he finds her madly in love with an Italian photographer, Michelangelo, and expecting his child.
What happens next is joyous, sad, poignant and a sheer, unalloyed delight to read. Fin and Lady are fully realized characters--people we would like to meet, talk to and be friends with. --Valerie Ryan
Shelf Talker: A nearly adolescent boy and his adult half-sister make their way through Manhattan and Capri, but who is taking care of whom is frequently in flux in Schine's captivating novel.