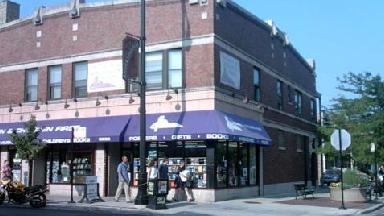 Another great bookstore--Women & Children First, Chicago--is for sale, and we wish owners and founders Linda Bubon and Ann Christophersen the same sales success that other booksellers have had recently.
The 3,400-square-foot store is 34 years old, "debt-free, and has a great staff, a committed manager, and a dedicated publicist," Women & Children First said in an ad in Bookselling This Week. The store is "in the heart of Andersonville, a thriving neighborhood of indie retailers and restaurants, just north of Wrigley Field. Great community support in a diverse neighborhood. Increased sales in the past two years."
Bubon and Christophersen (who is a former president of the American Booksellers Association) are retiring but can, they said, work part-time to train and support new owners.