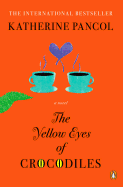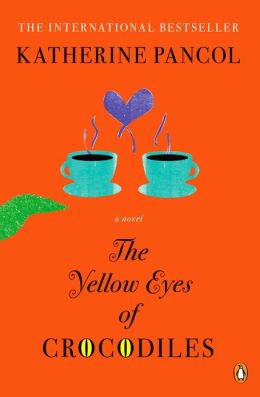 Katherine Pancol is one of the best-known writers in France, with millions of copies of her books available in 30 languages. With The Yellow Eyes of Crocodiles, English-speaking readers will have a chance to enjoy her sly Gallic humor as they escape into an enjoyably readable novel.
Joséphine is a scholar of medieval history. Her snarky 14-year-old, Hortense, constantly remarks on her lackluster appearance, her "loser" clothes and her humorless approach to life, while younger daughter Zoé is sweet, loving and a bit of a baby.
Joséphine's husband, Antoine, has been fired from his job and has not been diligent about finding a new one. When Jo finds out Tonio has been seeing his manicurist for more than his nails, she kicks him out--but that leaves her vulnerable to what happens next.
Jo's older sister, Iris, has it all: beautiful home, successful husband, a perfect son, furs, jewels and unlimited cash. Yet she feels her husband, Philippe, drifting away from her. At a party, motivated by a desire to seem interesting and engaged in Philippe's eyes, she tells one of his influential friends, a publisher, she is writing a book set in the 12th century. He demands to see it. What to do?
Of course, she cajoles Jo to write the book for her, promising her all the money if she will allow Iris to be the "author" for public consumption. Against her better judgment, Jo agrees. The book is published, and wild acclaim follows.
There is a trip or two to Mustique in the company of a woman and her son who just might be related to royalty. Jo and Iris's mother, a first-rate harridan, has a likable husband who cheats on her with a young woman who presents him with a son. Can he finesse his wife out of the picture with enough money?
And Tonio? He's gone to Kenya with his mistress to start a crocodile farm, expecting to strike it rich by pleasing his Chinese bosses. However, things are not quite what they seem.
While there are several plot lines left hanging and not a lot of surprises, Pancol--or her translators--has such a readable style you can't stop turning the pages. --Valerie Ryan
Shelf Talker: An enjoyable tale of two sisters, one of whom writes a book while the other takes credit for it--plus a cast of thousands, each with a great story.