Booksellers on the Future of Bookselling panel at Digital Book World Wednesday in New York City all emphasized the importance of community and making bookstores gathering places as key elements that have helped them and many other indies thrive in the past few years.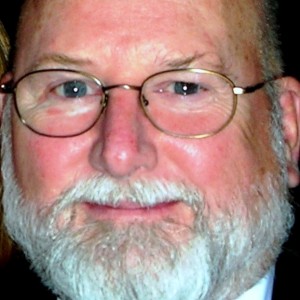 Chris Kerr
Noting predictions of a few years ago that there would be no bookstores left by now, moderator Chris Kerr of Parson Weems said, "We're here first and foremost to give lie to the rumor that bookstores are dead."

"We are indeed not just alive," Bradley Graham, co-owner of Politics & Prose, Washington, D.C., said. "Some of us are doing pretty well."

Besides a bump from the Borders collapse in 2011, indies have been aided by what Graham called "a very visible re-commitment from customers to support and buy in local bookstores. They see our advantages over Amazon," which include personal service, being able to offer expert advice, and acting as a third place after the home and office for people to gather. He added that many bookstore owners and managers, "while notoriously idiosyncratic, are very entrepreneurial, full of inventiveness and adaptability."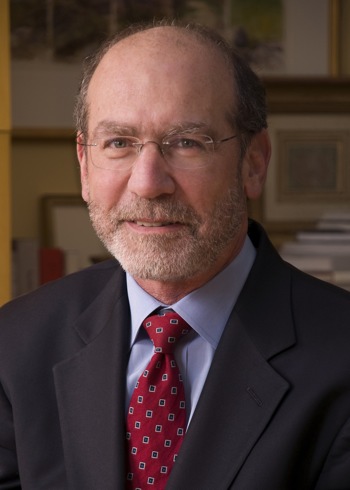 Bradley Graham
He pointed to changes at Politics & Prose since he and his wife, Lissa Muscatine, bought the store two and a half years ago: "While physical book sales have remained strong, we have not simply coasted." The store has added more literature classes, foreign trips and local outings, installed an Espresso Book Machine, beefed up sidelines, hosts even more author talks in store and at other venues, acquired a liquor license so it can sell beer and wine at author talks, built up corporate and bulk sales and added trivia nights. Many of these activities, Graham said, are "another way to bring people to the store and reinforce role of the store as a gathering place and place to go and enjoy and discuss literature and ideas." Such things, he noted, are more important than ever "in this often impersonal society."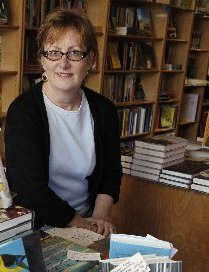 Margot Sage-El
Margot Sage-EL, owner of Watchung Booksellers, Montclair, N.J., echoed Graham's comments, adding, "We are the community is what it comes down to." She called the book "an incredibly intimate and personal object" and noted that booksellers know books so well and can match them with people. Events are also very important for the store and its community. "Basically, the key is people wanting to connect with each other increasingly in the age of technology," she said.

Roxanne Coady, owner of R.J. Julia, Madison, Conn., said that in considering the future of bookselling, it helps to "step back and think in a more macro way," such as by asking, "What is future of in-person retail relative to everything being available online?"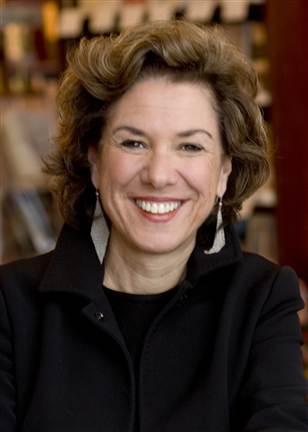 Roxanne Coady
She sees two scenarios for bookselling. In the "bleak, post-apocalyptic" version, which she called "a possibility," Barnes & Noble folds, physical books disappear and the only bricks-and-mortar book retailers left are "cute Hollywood-style bookstores" that are more like museums than true stores.

Her cheerier scenario focuses on "humanity liking to congregate and be in touch," which she described as "a real opportunity for us" both in stores and online. Customers "will want to be in that [online] microcosm," she said. "They'll want to know what each other are thinking."

Like Graham, Coady reported that more and more customers are expressing appreciation for the store and the experience of shopping in it. An example of possible experiences was an outing she organized for fans of The Goldfinch by Donna Tartt. She got tickets to the show at the Frick Collection in New York City, where the eponymous painting is currently on display, arranged for lunch at the Asia Society and booked someone to come from Little, Brown to talk about the novel. She charged $250 for the trip; the 20 places sold out in an hour and a half.

"People are interested in quality experiences," she said, "and our job is to figure out how to do that and how to do it profitably."

Noting that her store doesn't have a major online presence, Sarah McNally, owner of McNally Jackson Books, New York City, said her focus is on the store on a physical level. In part because of horrendous rents in the city, when her lease runs out in six years, she may have to close the store. As a result, she wants customers to think of McNally Jackson more and more as "a brand known for intellectualism and curation. Eventually McNally Jackson will become larger than its current store, and then we'll have flexibility."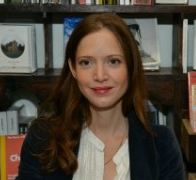 Sarah McNally
McNally is already experimenting with new locations. Last year she opened Goods for the Study, a shop featuring stationery, desk accessories, lighting, etc., on Mulberry Street; since then, McNally has rented space next door, where she will likely open a gallery. She is also planning to open a branch of the bookstore in Williamsburg in Brooklyn--she's close to signing a lease and said, "It'll be quite magnificent."

McNally lamented the lack of a "buy local" campaign in New York City, like those in Salt Lake City and Austin, Tex. This is particularly important, she said, because the influx of chain stores helps drive up rents, which pushes out more and more indies. Bookstores that have closed in New York City rarely had a problem selling books, she said. Instead, "rents became unsustainable."

E-Books
The bookseller panelists had a range of attitudes toward and experiences with selling e-books and e-readers. Margot Sage-EL said she had lost "lots of customers to e-books four years ago"--so many that she thought the erosion might lead to the store closing. Then she noticed a pattern: for several years, in the first three months of the year--after many customers received holiday e-readers--sales dropped, but then people came back. Each year since, this post-holiday drop decreased in volume. Then "in 2012, people came back to us," she said. "They realized it was not an all-or-nothing situation." Some readers prefer reading certain types of books in paper format. She cited one woman who complained of being so tired of reading on her e-reader and "not knowing what she was reading, the title, the author or where she was in the text."

Roxanne Coady said e-book sales have been hindered because of DRM, which makes Amazon's "coordinated, smooth system" very attractive. She did note that the trend toward mobile devices "might be good for us."

Like many booksellers, Bradley Graham said that e-books have "proven to be negligible in terms of affecting our bottom lines," but added he is "happy we have the option" and some customers are appreciate having a choice because it "relieves guilt" for them.

Sarah McNally spoke decidedly against e-books, calling e-readers "down market. The whole thing is kind of ugly." Because she sees McNally Jackson as "a luxury store, a white-glove store," there is no place for e-books there, she said. --John Mutter