The preeminent publisher of art instruction books, Walter Foster Publishing began like many California entrepreneurial success stories: In 1922, Walter Foster, a caricaturist, sign painter, and Vaudevillian performer, among other talents, started publishing instructional art books in his home in Laguna Beach. In the beginning, he did it all: writing, illustrating, printing, binding, packaging, shipping, and distribution. Walter was driven by his belief that anyone who wanted to draw or paint could do so with just a little help and encouragement.

His approach resonated around the country and then internationally, and Walter Foster Publishing grew into one of the best-known, trusted publishers of art-instruction books. When Foster died in the 1980s, at age 90, his heirs sold the company to Newport Beach, California, entrepreneur Ross Sarracino and a group of investors. Under Sarracino's tenure, Walter Foster continued to grow, eventually adding a line of children's drawing books, including licensed titles with Disney, Nickelodeon, Dreamworks, Hasbro, and others. The Quarto Group, the London-based international publishing group founded in 1976, purchased Walter Foster Publishing in 1996.

In the past decade, Walter Foster has "really hit its stride," says Rebecca Razo, publisher of Walter Foster and the forthcoming Laguna Press. "Anne Landa, group publisher of Quarto Southern California, took over running the business in January 2015, at which time we revamped our program." This includes adding a wider range of titles, not just for serious fine artists, but also for art hobbyists, crafters, and weekend art enthusiasts, as well as introducing more intuitive approaches to teaching art. "And we've modernized the aesthetic of our list across the board," Razo adds. (See examples of upcoming and bestselling titles below.)

From early on, Walter Foster Publishing had a strong connection with the art and craft market. As it has diversified and expanded to include books for all levels of artist and a range of topics, the company has also expanded sales to the trade, online and specialty markets.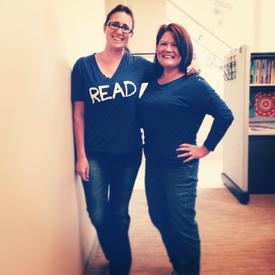 Anne Landa (left) and Rebecca Razo
But while Walter Foster Publishing is happy to have a longstanding, solid reputation in the art and craft market--"One of the things we hear over and over again from people around the world is: 'I grew up with Walter Foster books!' " Razo says--the company wants booksellers and librarians to know that, as Razo puts it, "We're not just your parents' and grandparents' instructional-art book publisher." The list is "as fresh and contemporary as it is practical and useful," she says, adding, "And we've struck a perfect balance between continuing to serve the needs of our core audience--the serious fine artist--and publishing for those who just want to pass the time making great art."

While expanding the list and channels, the company has also "mastered the art of discernment and has learned to be nimble," which Razo says includes an ability to "fail quickly." But that's a rarity because Walter Foster Publishing puts an emphasis on launching series that it's confident will enjoy a long backlist tail and by "continuing to refine our content so that it remains approachable and appealing," Razo says. In sum, the company aims "to continue to build our global audience, while quite simply continuing to make great books that sell well!"

Although Hachette distributes all of The Quarto Group's titles, the company itself handles sales, with its own in-house salespeople and external rep groups that work with bookstores and libraries/library wholesalers. Walter Foster Publishing partners with Lerner for library-bound edition sales and some series, while other titles are handled independently.

"Being part of the Quarto Group has enabled Walter Foster to spread its wings," Anne Landa, group publisher, Quarto Southern California, says. "Our team has full creative independence while benefitting from wide-reaching sales channels, an incredible foreign rights team, group production capabilities, global support, and healthy competition within the group ensuring we perform to the best of our collective abilities."

Quarto's mission is, Landa continues, "to make and sell great books that entertain, educate and enrich the lives of adults and children around the world. We're constantly looking for new ways to create and deliver content that people need."
Since 1996, Walter Foster Publishing has been part of The Quarto Group, which specializes in illustrated nonfiction, is domiciled in the U.S., and is listed on the London Stock Exchange. Quarto has 48 imprints around the world that publish in 50 countries and 39 languages through traditional and non-traditional channels focusing on subjects that range from art 'how-to,' graphic design and home improvement to cooking, gardening, motoring and crafts. Its 400 employees are in the U.S., U.K., and Hong Kong. In the U.S., The Quarto Group has five creative hubs: in Lake Forest, Calif. (where Walter Foster is located); New York City; Beverly, Mass.; Minneapolis, Minn.; and Seattle, Wash., where becker&mayer, its the most recent acquisition, is based.