John Joseph Adams is the editor of John Joseph Adams Books, an imprint of Houghton Mifflin Harcourt that is publishing six titles this year (more on those in the following article). He is also the series editor of Best American Science Fiction and Fantasy and the editor of more than two dozen anthologies, including The Living Dead and Wastelands. In addition, he is editor and publisher of the magazines Nightmare and the Hugo Award-winning Lightspeed and is a producer for WIRED's The Geek's Guide to the Galaxy podcast. Here he graciously and thoughtfully answers questions from Shelf Awareness.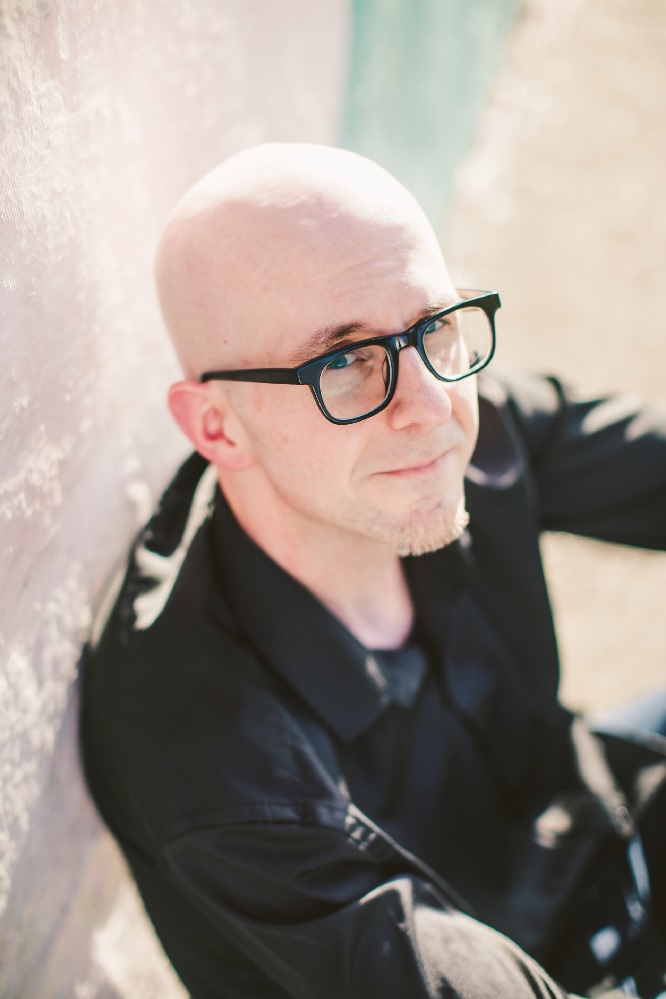 John Joseph Adams
What is the focus of the imprint?
John Joseph Adams Books is a general science fiction and fantasy imprint dedicated to publishing bestselling and award-winning science fiction and fantasy from a diverse range of voices, both new and established--and we aim to bring readers fiction that is literary and accessible, sometimes experimental, and always full of a sense of wonder.
Who will be working with you on the imprint?
We're doing just 7-10 books a year, so I'm the only acquiring editor for the imprint. I report directly to Bruce Nichols, the publisher of Houghton Mifflin Harcourt's trade division, so he and I work closely together deciding on advances and publishing strategies for each title. Additionally, we have an in-house editorial liaison for the imprint (necessary since I work remotely). That role is now handled by Jaime Levine, former editorial director of Warner Aspect (and former editor of one of the imprint's authors--Carrie Vaughn).
How will your work editing anthologies and magazines and doing podcasts fit in with the imprint?
All of my work in short fiction provides the foundation for my broad knowledge of the genre. By reading extensively in short fiction, you can expose yourself to a very wide range of styles and plotlines, easily much more than if you read novels exclusively--not just because it's shorter and thus, of course, you can read maybe 20 stories in the span it would take you to read one novel, but also because short fiction authors can afford to take more chances with unusual forms or plots, since short fiction (on an individual story basis) is more or less a non-commercial venture. So short fiction really exposes you to this very broad range of ideas by default, and I think that kind of widely varied reading is a great thing for an editor. And, of course, reading widely in short fiction--as I have to do for Best American Science Fiction and Fantasy (BASFF)--allows me to keep tabs on who the new up-and-comers are, and who might be the next hot writer to watch.
Or, to answer your question more practically: they don't really fit--so by necessity now they're kind of my side hustle. But I will always love short fiction and can't imagine ever ceasing editing magazines or anthologies completely. In order to make time for editing novels, I had to scale back the number of anthologies I've been doing--though I still managed to publish two each year so far (including BASFF, which naturally takes up a lot of my time), plus 12 issues of two different magazines.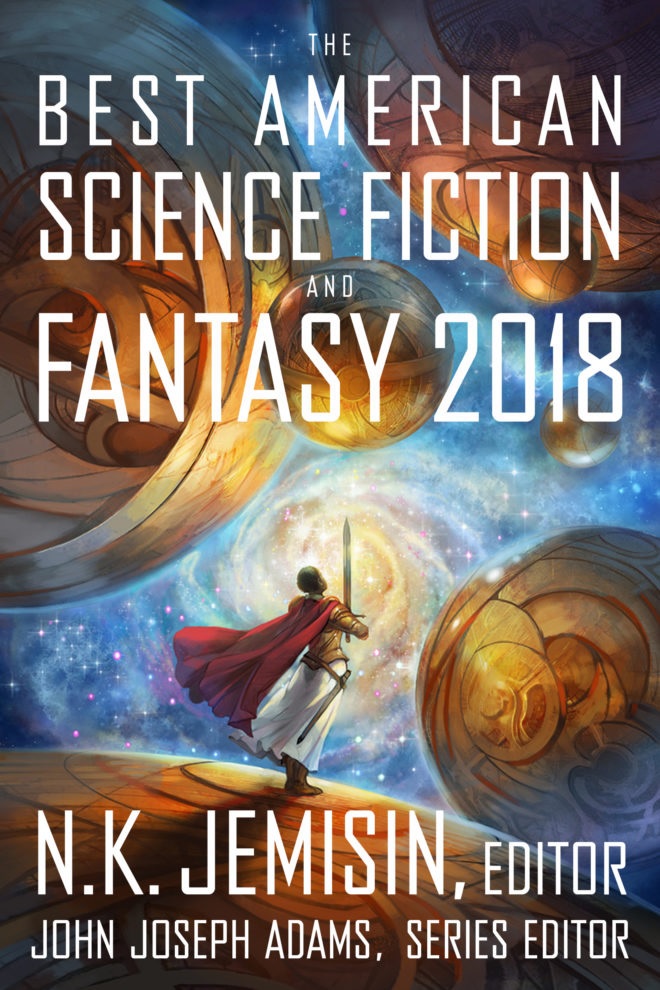 What do you love most about your work?
Aside from the obvious--that I get to read science fiction and fantasy works as my job--I really love the thrill of discovery, of going into a book with no idea what to expect and then be blown away... and then being able to champion such works when they're ready to be shared with the world. Naturally I also love working with authors whose books and stories I'm already a fan of, but there's a special place in my heart that lights up when I find those new voices for the first time. It's also really gratifying when the books I'm championing are recognized and honored, such as when Carrie Vaughn won the 2018 Philip K. Dick Award for Bannerless.
Have you had any surprises good or bad so far in launching the imprint?
One surprise was seeing for myself how much publishers--including HMH--are willing to spend on a book. In our case, it was, of course, nice to see how far we were willing to go to get this or that (even when we were eventually outbid). Obviously I had heard of big book deals, but it was different seeing one go down from the inside.
One bad surprise, though in retrospect this shouldn't have been a surprise, was how much it broke my heart to lose the books I wasn't able to acquire. Coming from short fiction, where "no simultaneous submissions" is the norm, I was used to being able to buy whatever I had on submission--if I liked a story submitted to me, I'd get to buy it. I knew, obviously, that that wouldn't always happen in novel publishing, since other publishers would be competing for the same books, but I didn't predict how attached and invested I'd get in these books, that I'd be left with this profound sense of loss that I didn't get to be the editor that shepherded those books into the world.
How does having your own imprint help in publishing as you wish?
Well, it's funny--in short fiction I basically have total control over everything. I'm like an editorial dictator (a benevolent one I'd like to think), whereas with the imprint, I'm more like a president or prime minister---i.e., I have a lot of editorial power, but not unchecked power. As noted above, sometimes you lose an auction, and thus you don't get to publish exactly as you wish, but then also there are a lot of marketing considerations that go into offering on a novel that are not really relevant to a single short story; for short stories, the overall package has to be marketable/appealing--i.e., the whole anthology, or the magazine--but an individual story doesn't have that burden, whereas every novel stands (or falls) on its own.
What should booksellers and librarians know about your imprint and what you plan to publish?
Outside of my work on the imprint, I also serve as series editor for Best American Science Fiction and Fantasy, and when I do my reading for that obviously I'm trying to find the best of the best, only the highest quality material. I'm basically approaching my novel acquisitions the same way--so I'm applying the same level of tight curation as I do with BASFF. (Except with John Joseph Adams Books, of course, there's no restriction to only American material.) Anyone who's read one of the BASFF volumes, or my magazine Lightspeed, should have a good sense of the kinds of fiction that will end up published by John Joseph Adams Books. Likewise, I've edited more than two dozen anthologies covering a wide variety of themes, so I think one could look to that body of work to see what kinds of things might end up on the JJA Books roster.