The books being published this year by John Joseph Adams Books are by a range of authors--newcomers and established writers alike--who explore a range of science fiction and fantasy.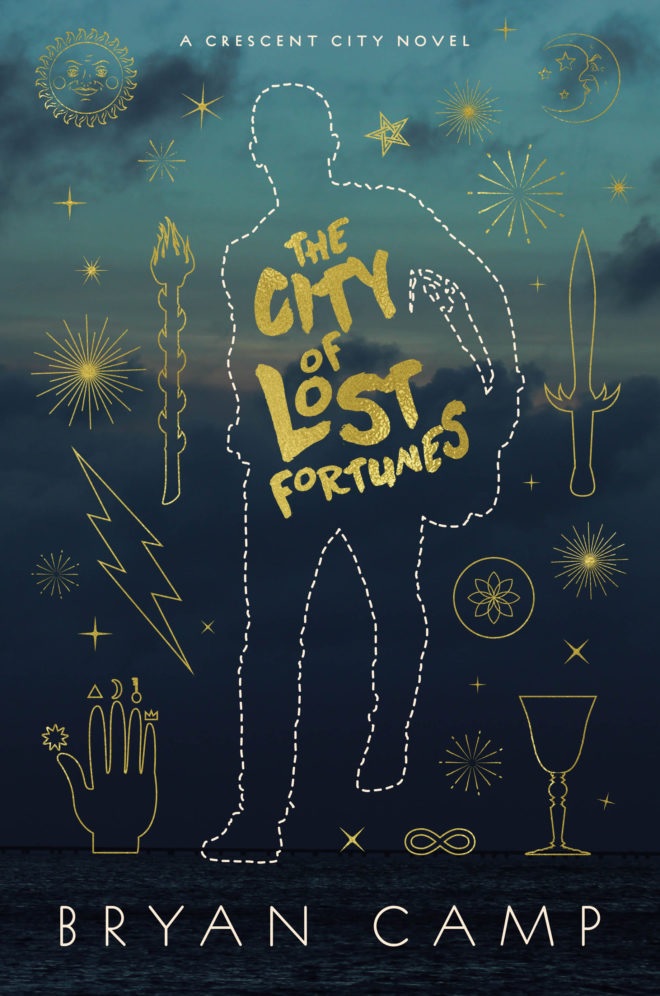 The City of Lost Fortunes by Bryan Camp (John Joseph Adams/Houghton Mifflin Harcourt, $24, 9781328810793; April 17). Jude Dubuisson is a street magician who can perform real magic. Thanks to a supernatural father, Jude has the ability to locate missing objects, but his gift has been difficult to use ever since Hurricane Katrina scattered so many people and belongings. He's been retired for six years, hiding from a divine former employer, a debt he owes to the Fortune god of New Orleans and his own abilities. But when the Fortune god dies, Jude is drawn back into a world of monsters and magic threatened by a plot against the soul of New Orleans.
Bryan Camp is a graduate of the Clarion West Writers Workshop and the University of New Orleans's MFA program. He first began work on The City of Lost Fortunes in the back seat of his family's car as they evacuated ahead of Hurricane Katrina. The City of Lost Fortunes is his debut novel, and the beginning of the Crescent City urban fantasy series.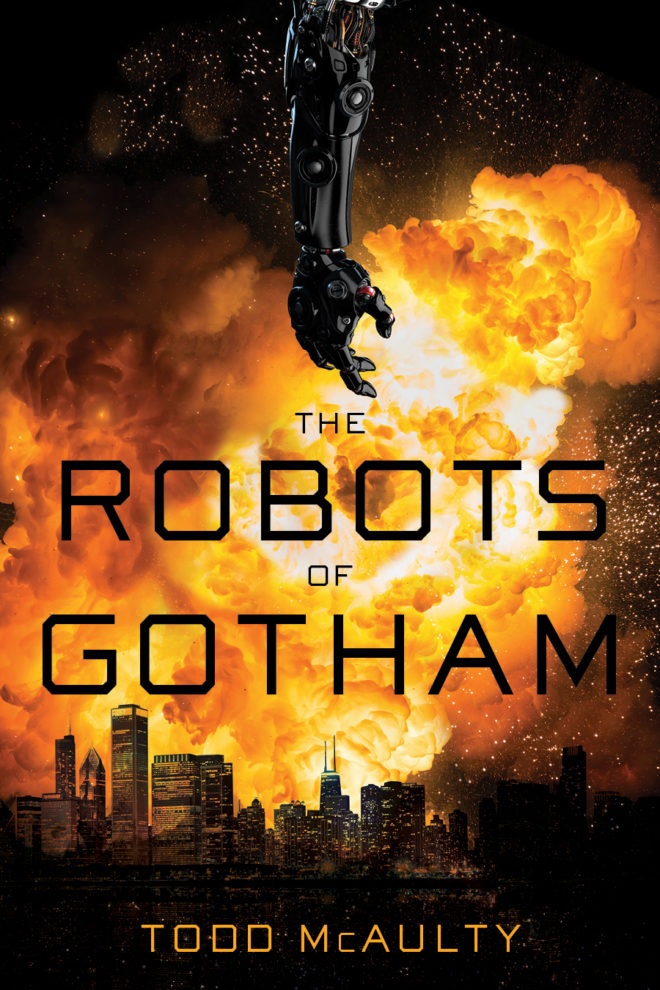 The Robots of Gotham by Todd McAulty (John Joseph Adams/Houghton Mifflin Harcourt, $26, 9781328711014; June 19). In the year 2083, the world is on the brink of total domination by militant machines. Huge swathes of the United States are occupied by foreign forces after a coalition of nations secretly ruled by AIs won a brutal war. While a robot monarchy annexes Manhattan, what remains of the U.S. government attempts to sue for peace. Barry Simcoe, a Canadian businessman, is traveling in Chicago when a rogue machine attacks his hotel. In the aftermath, he meets a Russian medic and a damaged robot called 19 Black Winter. Together they uncover a conspiracy to unleash a plague across the continent and find that the forces of resistance in America are stronger than the machines let on.
Todd McAulty is an expert in artificial intelligence who earned his Ph.D. by using supercomputers to solve problems involving large amounts of data. He was part of the start-up that created the Internet Explorer web browser and is the director of a machine learning company. The Robots of Gotham is his first book.
The Wild Dead by Carrie Vaughn (John Joseph Adams/Mariner Books, $14.99, 9780544947313; July 17). In 2017, Carrie Vaughn introduced the Bannerless Saga with Bannerless, a post-apocalyptic dystopia in which birth control is mandatory and households earn symbolic banners when they are granted the right to bear children. On the thriving Coast Road, Enid of Haven investigates transgressions against a community determined not to repeat the mistakes of their predecessors. The Wild Dead returns to the Coast Road and Investigator Enid, now partnered with Teeg, who is sent to settle a conflict over outlying territory. But when a murdered woman ends up belonging to the nomadic tribes outside the Coast Road, Enid is faced with a jurisdictional and ethical crisis.
Carrie Vaughn is the bestselling author of the Kitty Norville books, the Golden Age superhero novels, the YA novels Voices of Dragons and Steel, and the fantasy novel Discord's Apple. Her novel Bannerless won the 2018 Philip K. Dick Award, her short fiction has been nominated for Hugo Awards and she is a contributor to George R.R. Martin's Wild Cards series. (See more about her in the following article.)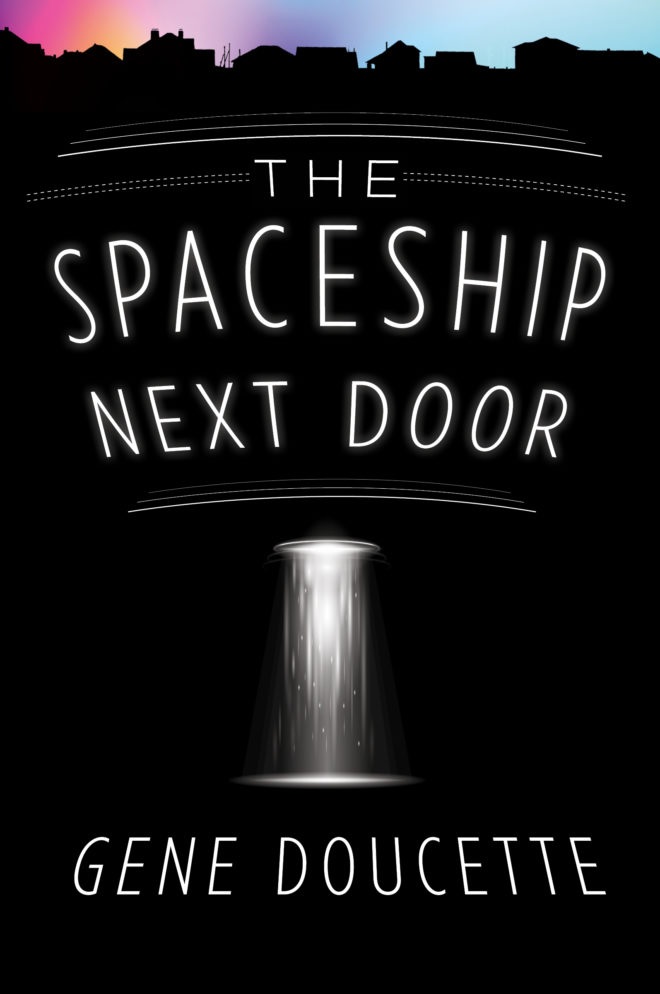 The Spaceship Next Door by Gene Doucette (John Joseph Adams/Mariner Books, $15.99, 9781328567468; September 4). An alien spaceship landed in the peaceful mill town of Sorrow Falls, Mass., three years ago. As expected on first contact with extraterrestrial life, there was quite a commotion. That hubbub died down when the ship did nothing--not even open its doors--for three years. Teenager Annie Collins is one of the mystery craft's nearest neighbors. When an undercover government agent disguised as a journalist shows up in Sorrow Falls, he discovers Annie Collins may have more answers about the ship than anyone else is aware of, including herself.
Gene Doucette is a playwright, screenwriter and author of the Immortal series and Fixer, a sci-fi thriller. The Spaceship Next Door was independently published in 2015, with a sequel, The Frequency of Aliens, released in 2017.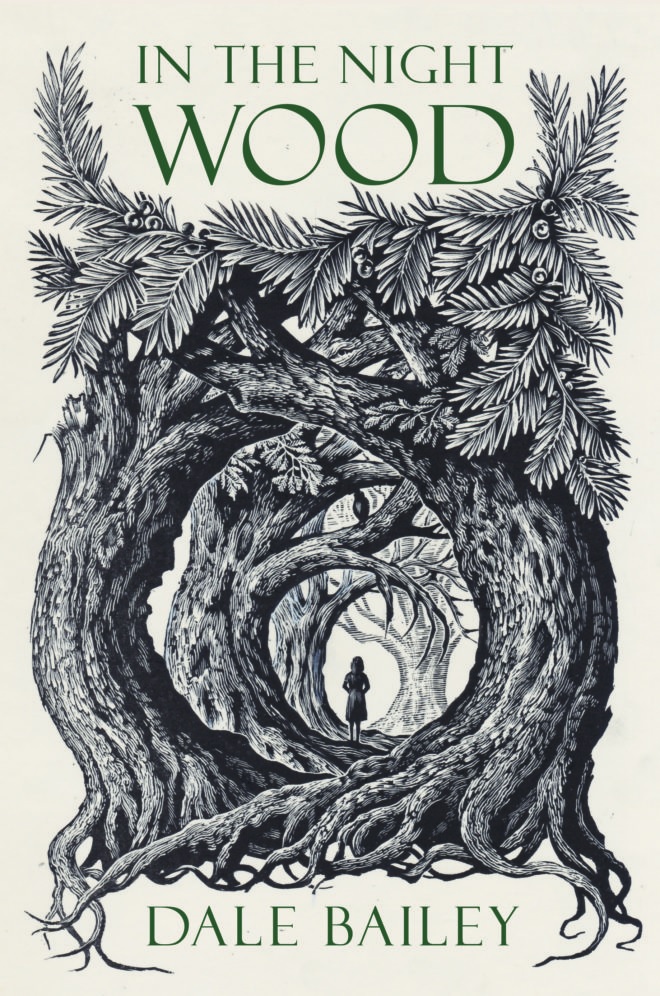 In the Night Wood by Dale Bailey (John Joseph Adams/Houghton Mifflin Harcourt, $23, 9781328494436; October 9). American scholar Charles Hayden travels to England to write a biography about Victorian writer Caedmon Hollow, author of the children's book In the Night Wood. Hayden also seeks escape from his own demons as a failed family man. He moves into Hollow's home in remote Yorkshire, and soon discovers the darkness of the Victorian fantasist's past is still present. Hayden meets a mysterious woman and child, echoes of what he has lost, and each day he feels the shadowy presence of the forest growing closer and closer.
Dale Bailey is the author of seven books, including The End of the End of Everything and The Subterranean Season. His story "Death and Suffrage" was adapted for Showtime's Masters of Horror TV series. Bailey's other short fiction has won the Shirley Jackson Award, the International Horror Guild Award, been nominated for the Nebula and Bram Stoker awards and been featured in numerous anthologies.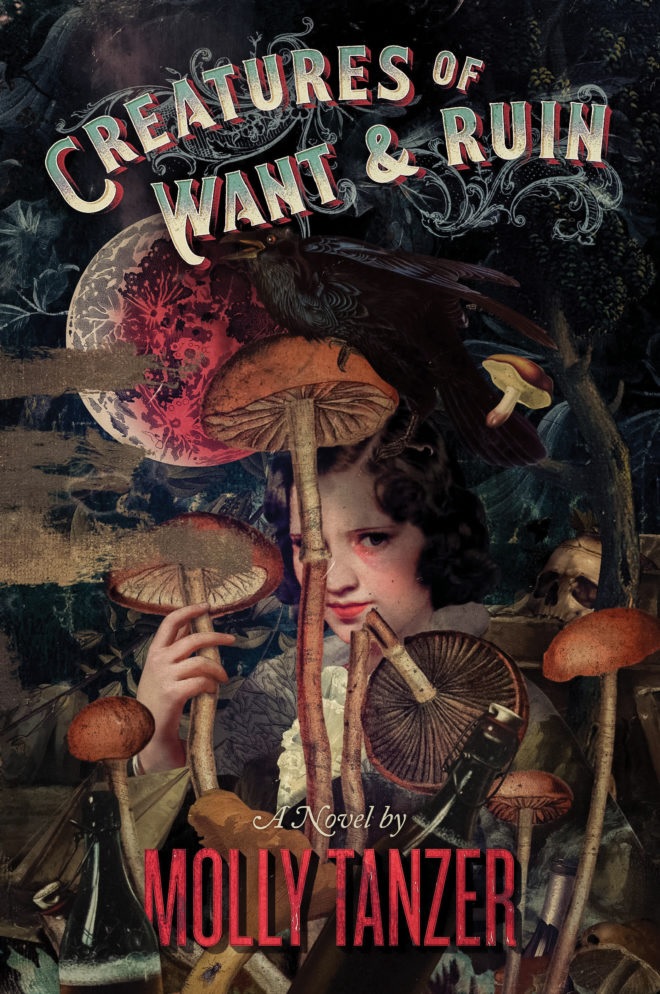 Creatures of Want and Ruin by Molly Tanzer (John Joseph Adams/Mariner Books, $16.99, 9781328710253; November 13). In 2017, Molly Tanzer's Creatures of Will and Temper introduced a Victorian London rife with underground demonic cults. In Creatures of Want and Ruin, Tanzer jumps to a 1920s Long Island with similar devilish problems. It's the midst of Prohibition, and Amityville fisherwoman Ellie West raises money for her brother's college education by bootlegging moonshine. Her operation is precarious and gets even more so when she accidentally sells tainted booze to rich merrymakers. This liquor is the product of a diabolist cult and their demonic mushrooms, a product that inflicts its drinkers with visions of fire and floods. Now it's up to Ellie to make sure those visions don't come true.
Molly Tanzer is the author of Vermillion, nominated for the Sydney J. Bounds and Wonderland Book Award, the historical crime novel The Pleasure Merchant, and A Pretty Mouth. She is also the co-creator of Mixed Up: Cocktail Recipes (and Flash Fiction) for the Discerning Drinker (and Reader).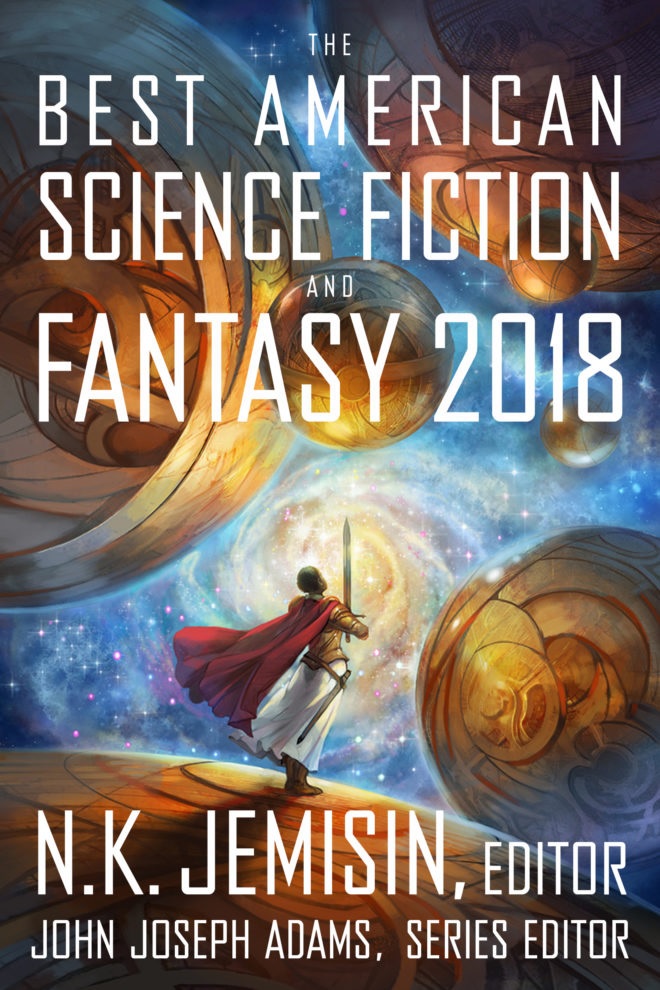 The Best American Science Fiction and Fantasy 2018, edited by John Joseph Adams and N.K. Jemisin (Mariner Books, $15.99, 9781328834560; October 2). Series editor John Joseph Adams and guest editor N.K. Jemisin collect the year's best examples of science fiction and fantasy. For contemporary genre fans, this means stories that explore new frontiers of perspective and style from a range of voices--with all the classic satisfaction of dragons and spaceships. The answer to what it means to be human has never been so diverse.
N.K. Jemisin is the author of the Broken Earth series, which won the Hugo Award for Best Novel in both 2016 and 2017, for The Fifth Season and The Obelisk Gate, respectively. The third entry, The Stone Sky, was released in August 2017. She is also author of the Inheritance trilogy and the Dreamblood series.