Carrie Vaughn is the author of more than 20 bestselling novels and more than 80 short stories. She's best known for the Kitty Norville urban fantasy series, about a werewolf who hosts a talk radio advice show for supernatural beings, a series that consists of 14 novels and a collection of short stories. And she's known for the superhero novels in the Golden Age saga, the YA novels Voices of Dragons and Steel, and the fantasy novel Discord's Apple. She's a contributor to the Wild Cards series of shared-world novels edited by George R.R. Martin, and also writes the Harry and Marlowe steampunk short stories about an alternate 19th century that makes use of alien technology. She won the Philip K. Dick Award for her novel Bannerless, has been nominated for the Hugo Award, various RT Reviewer Choice Awards--winning for Best First Mystery for Kitty and the Midnight Hour--and won the 2011 WSFA Small Press award for best short story for "Amaryllis." John Joseph Adams is publishing her latest novel, The Wild Dead, on July 17.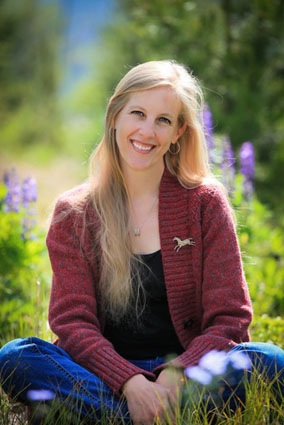 Carrie Vaughn
On your nightstand now:
Valis by Philip K. Dick. I haven't read Valis before--I recently received a stack of Philip K. Dick's novels and am working my way through them. I read A Scanner Darkly right before this one, and much like it, Valis is steeped in California drug culture of the '60s and '70s, and that makes it a bit sad. But what sets Dick's books apart are how he deals with perceptions and point of view and the idea of constructed reality. It's fascinating.
Favorite book when you were a child:
Charlotte's Web by E.B. White. Charlotte's Web was the first book that ever made me cry, and I read it over and over again because it affected me so deeply and was so powerful.
Your top five authors:
Right at the moment they are Robin McKinley, Lois McMaster Bujold, Ray Bradbury, Iain M. Banks, and Patricia McKillip.
Book you've faked reading:
Rendezvous with Rama by Arthur C. Clarke, mostly because the conversation usually moves past it before I get a chance to admit I haven't read it, and I also hate to admit that I haven't read one of Clarke's best-known novels when I've read just about everything else he's written.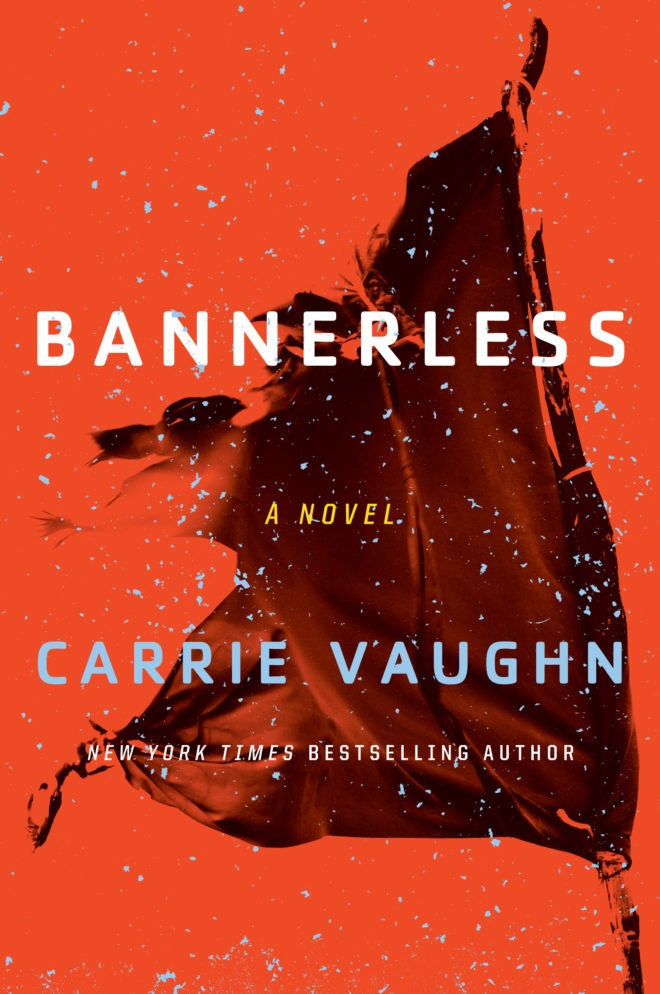 Book you're an evangelist for:
There are so many, depending on the situation. I'm going to go with Moby Dick by Herman Melville, because it's a great book that gets such a bad rap and I'm always defending it. The second may be Joseph Conrad's Heart of Darkness.
Book you've bought for the cover:
Wild Cards Vol. 5: Down and Dirty, the original Bantam cover from the '80s, which is this funky airbrushed portrait collage thing. I'd never seen anything like it. Got me hooked on the whole series.
Book that changed your life:
Dandelion Wine by Ray Bradbury made me want to be a writer.
Favorite line from a book:
"Aim high. You may still miss the target but at least you won't shoot your foot off." from Komarr by Lois McMaster Bujold.
Book you most want to read again for the first time:
Probably The Blue Sword by Robin McKinley or The Last Unicorn by Peter Beagle.