Kristine Enderle; photo: Jason Wells
Kristine Enderle directs Magination Press, where she acquires children's and teen titles and runs the shop as an expert manager, tutor, coach and mentor to an editorial staff of three.
What does the Magination Press editorial team look like?
Senior Editor Sarah Fell and Editor Katie Ten Hagen contract and develop new children's picture books, middle-grade chapter books and teen mental health/self-help books. Vallen Driggers provides expert assistance as our intern. Together, we evaluate submissions, acquire new titles, collaborate with authors, illustrators and designers and develop books that make the psychological experience relevant to young readers and their parents and caregivers. We expect to add an additional editorial position soon.
Tell us about Magination Press and its role at the APA. How have you seen it grow and change since you started with the house?
Our catalog keeps growing every year, now with more than 25 titles published annually. In the last ten years, Magination Press evolved its focus from clinical issues and bibliotherapy toward mental health and wellness and social-emotional learning, such as mindfulness, shyness, honesty, identity, teasing and friendship.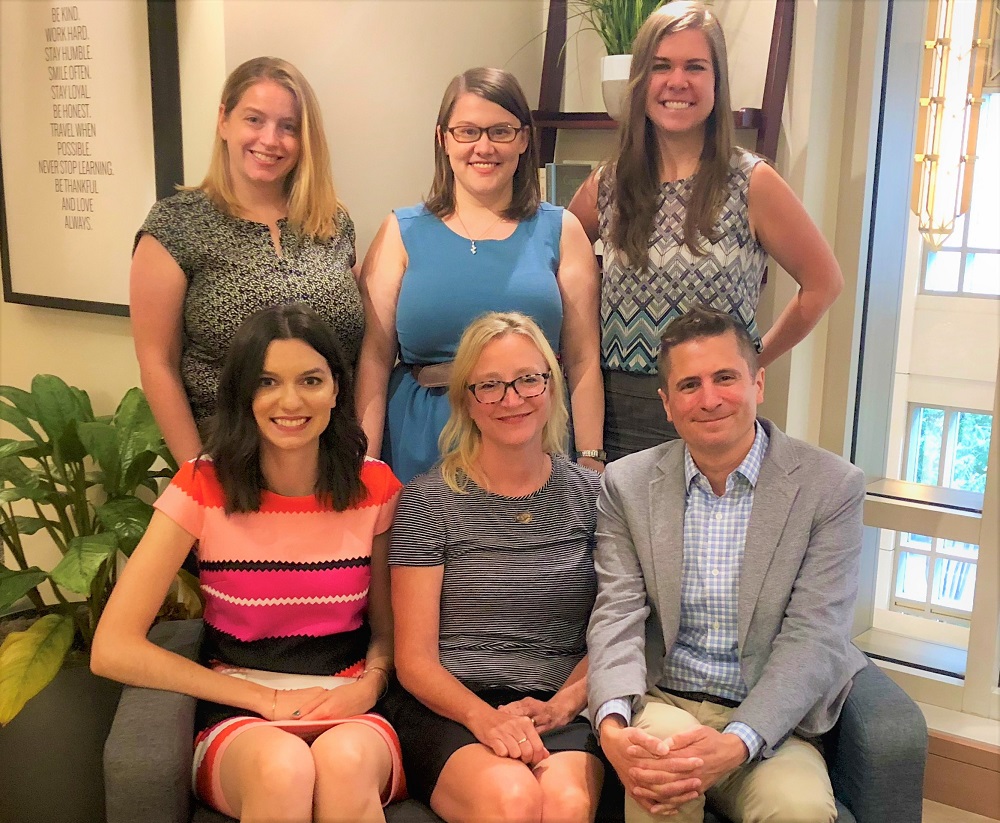 The Magination Press editorial and marketing team; photo: Valen Driggers
What are your guiding principles when acquiring new works?
We want to publish books that kids want to read, hear and share--books that kids will immediately connect and identify with, where kids see themselves on the pages and, ultimately, that help kids help themselves. We like funny, genuine, sensitive stories that consider how the reader will experience the story and what they will take away. All of our books are grounded on psychological science and practical self-help within the context of an engaging story. We tend to shy away from stories that feel too much about an "issue" or offer values as solutions or top-down instruction. For our teen audience, we aim to honor their voice and respect their experiences, and carefully apply scientific psychological knowledge in clever, fun, non-didactic ways. We really want to arm kids with information and let them discover what works for them.
What does it mean to have an editorial emphasis on social-emotional learning? Why this emphasis?
Magination Press specifically works for young readers and reaches them exactly where they are mentally, emotionally and cognitively. We want to encourage kids to be reflective, to think about their actions, to understand the perspective of others and to feel OK about themselves and know that they have the power, resilience and wherewithal to handle all these commonly annoying or confusing but totally normal things. These are social-emotional learning skills.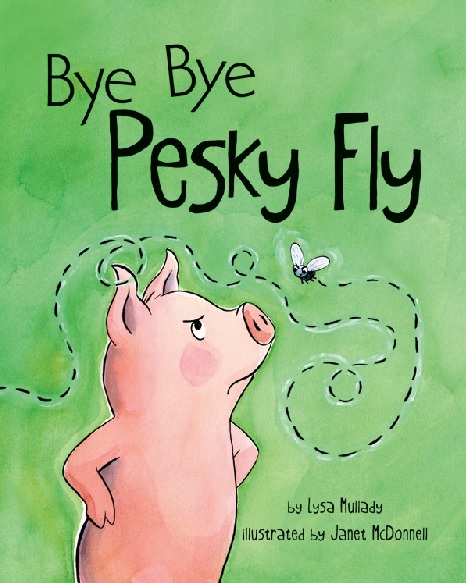 How do you find and acquire quality titles?
People may assume that we only publish works by psychologists, when in fact we want to work with any author who has a story connected to mental health and wellness. We work with agents and are always on the lookout for projects. Being part of APA means we have the unique ability to craft all books with our advisory board so that readers and caregivers can trust that the content is accurate and helpful. We pride ourselves on close, collaborative and respectful relationships with our authors and illustrators--many who publish with us time and again. Together we make award-winning and bestselling books.
Are there any things about Magination Press that will surprise our readers?
People are impressed to hear that APA has a children's book imprint and that we've been publishing for more than 20 years. Our "What to Do Guides for Kids" series is a major bestseller, with more than two million books in print worldwide. We have a worldwide impact with over 50 titles published in more than 20 languages. All of our books are printed in the U.S. Also, Gayle E. Pitman's This Day in June won ALA's prestigious Stonewall Award and is still routinely challenged.