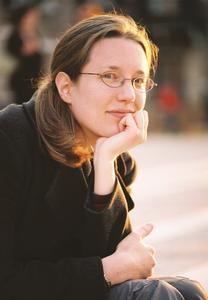 Kristin Cashore
(photo: Daniel J. Burbach)
Kristin Cashore wrote the New York Times bestsellers Graceling, Fire, Bitterblue and Jane, Unlimited. Graceling is the winner of the Mythopoeic Fantasy Award for Children's Literature and Fire is the winner of the Amelia Elizabeth Walden Award. The books are world travelers, currently scheduled to be published in 34 languages.
The 10th anniversary edition of Graceling includes reimagined cover art, a new afterword and questions for the author. A sneak peek of a few of those questions is below.
What inspired you to write Graceling?
The truest answer is somewhere between I don't know and I can't remember! However, I can say that the whole thing started with the characters. Katsa came into my mind first, and unsurprisingly, she came to me fighting--quarreling, to be more specific--with another character who grew into Po. Really, Graceling began as conversations in my head between two characters who were furious with each other. My job was to listen to them argue and figure out what they were so upset about, what was going on in their world, what that world was like. Katsa and Po kind of formed themselves for me--at the beginning, I was more of an observer than a creator.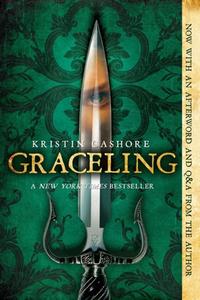 Who's your favorite character in the book?
That's a tough one, because I like different characters for different reasons. Characters who are talkative and fairly open are easier to write than characters who are deceptive or taciturn by nature, so Po has always been one of my favorite characters to write. It's never been too hard for me to figure out who he is; he's always happy to show himself to me. I also enjoyed writing my sea captain, Captain Faun, and I enjoyed writing Po's family, because they're so expressive and emotional. But I'm going to have to go with Bitterblue. This is probably because I've gone on to write an entire other book about her, and more than any of my characters, I relate to her most. She has no special powers, she just tries, as hard as she can, always. I think I worry about her the most, too, as if she's my daughter or something.
If you could have a Grace, what would it be?
I've always struggled to learn foreign languages, and envy people for whom this is easy. I think I might choose the Grace of learning and speaking foreign languages.