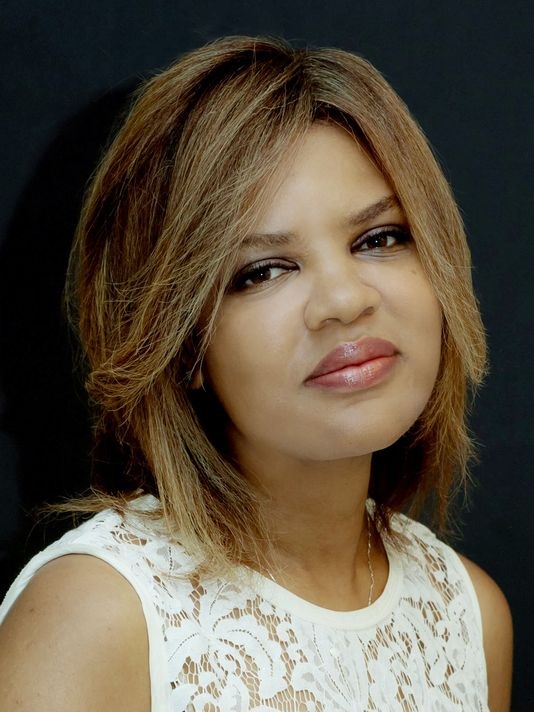 photo: Laura Hanifin
Danielle Paige is the New York Times bestselling author of the Dorothy Must Die series and the Stealing Snow series. In addition to writing young adult books, she works in the television industry, where she's received a Writers Guild of America Award and was nominated for several Daytime Emmys. She is a graduate of Columbia University and lives in New York City.
Tell Shelf readers about Mera: Tidebreaker.
Mera grows up as the daughter of the King of Xebel, a penal colony of Atlantis. Instead of marrying the boy her father expects her to, Mera sets off on her own to kill the future heir of Atlantis, Arthur Curry (aka Aquaman), hoping to secure her claim on her father's crown and to take revenge on Atlantis for years of perceived oppression. But when she meets Arthur, she begins to question all that she has been told to believe. She ultimately falls for him and has to choose between her mission and her heart.
What made you want to tell this story?
Mera herself! I grew up loving the DC universe! I was less familiar with Mera's backstory, but the more I learned about her, the more I connected with her and wanted to tell her story--and the more epic it felt. Mera's conflict between her history and her heart is just as epic as Wonder Woman's or Batman's or Superman's, and I felt honored to get to write it!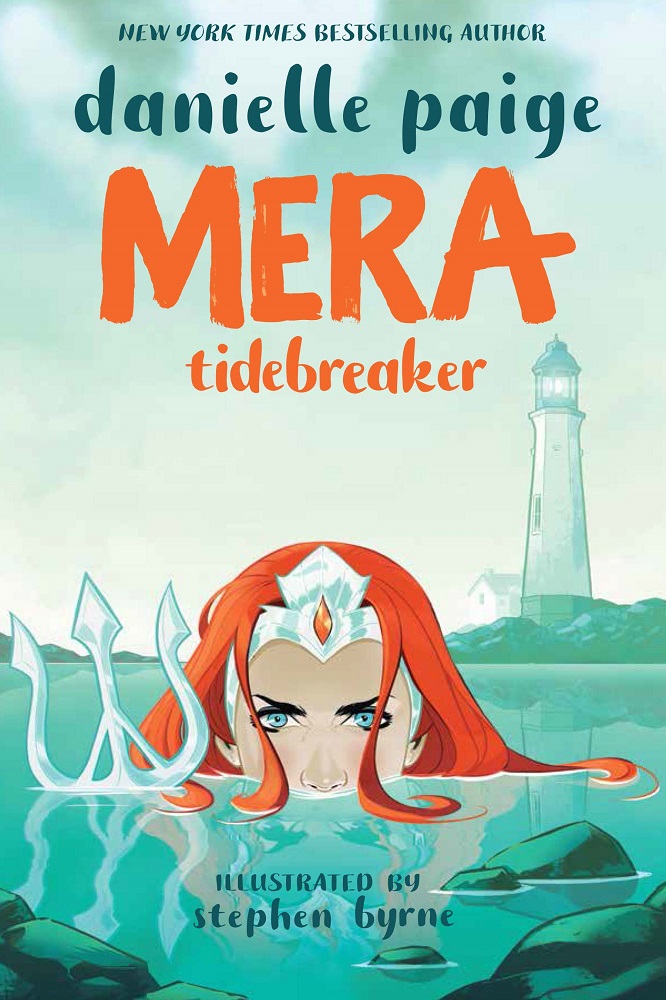 How is the process of writing a graphic novel different from writing a novel?
It reminds me more of my first writing love: scriptwriting. I began my career in TV, writing for soaps, such as Guiding Light and Days of Our Lives, as well as a pilot for MTV. Graphic novels are so collaborative--I get to write my vision of the story, but it is Stephen Byrne, my incredible artist, who brings it to life and gives it a whole dimension of character and emotion. It's a partnership, and I am so lucky to have him and our brilliant editors who bring so much to the table.
What did you think when you first saw completed illustrations?
I believe there was some squee-ing! Seeing Mera in the "hero pose" was huge for me! Stephen's work is beautiful, but more than that, the Mera on the page feels like the girl I saw in my head--smart, brave, funny and determined.
What do you hope fans take away from your story?
I have gotten to read a few of the other DC Ink and DC Zoom titles, and while they are all so diverse, I think they all share a common theme that relates to all young people: what it means to be a hero. Whatever your upbringing, whatever your circumstances, you can grow up to be a hero.
And on a personal note, I never imagined myself as a writer for DC! If I can do it, I hope that tells other girls, and other girls of color, that there is a space for them here. And everywhere!