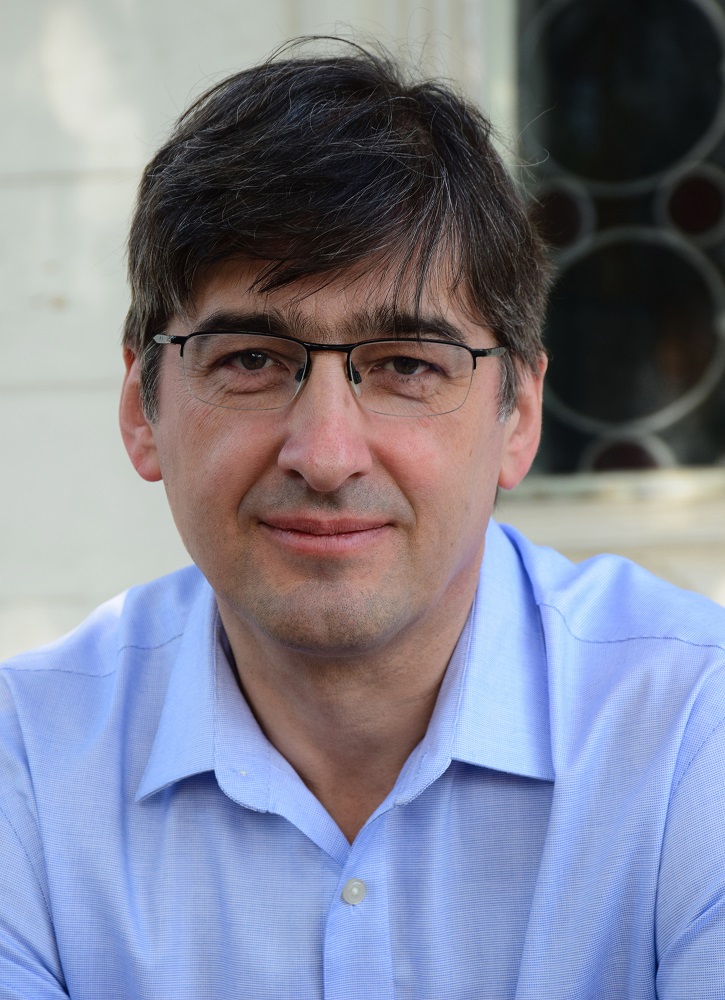 photo: Véronique Lefèvre Sweet
Simon Boughton joined W. W. Norton & Company in 2018 as Publishing Director of its new children's and young adult publishing program, Norton Young Readers. Previously, he was Senior Vice President and Publishing Director at the Macmillan Children's Publishing Group and earlier held positions at Simon & Schuster Books for Young Readers and Random House Children's Books.
Hi Simon! Thanks for chatting with Shelf. Would you please tell us about your position with Norton Young Readers?
Though Norton will turn 100 in just a few years, it has never had a dedicated children's or young adult list (although the company's Liveright imprint published the very first Newbery Medal winner, The Story of Mankind). My job is to establish and launch a young readers imprint. It covers pretty much all aspects of setting up a publishing program: acquiring and editing the books; coordinating art direction and design; overseeing publishing, marketing and publicity planning; advocating for the books and the imprint; and making sure that the elements for a successful launch are in place. Starting a list is about the most fun you can have in publishing--it's an opportunity to create an identity and tell a story across a range of books, and I think the first Norton Young Readers list has a good story to tell: a bestselling and beloved picture book creator, an award-winning young adult novelist, a notable middle grade debut, an inspiring activity book and a first-class biography. It's a great statement of intent.
What types of titles is Norton Young Readers publishing? What do you look for in a manuscript?
The imprint will publish a full range of formats, from picture books to young adult, and will be roughly equally balanced between fiction and nonfiction titles. With a broad range but a small list, we'll have only a few titles in any given category and thus the opportunity to highlight individual books.
As far as what I look for in a manuscript... First, the reader: who's the kid who will read this book and what will engage them with it? Then I look for storytelling: for both fiction and nonfiction, text and illustration, I'm interested in strong voices and the ability to craft a good story. And then, what sets the book apart? What attracts attention? One of the challenges in starting a new imprint is getting noticed in a crowded market, so I look for titles that stand out and have the potential to create discussion.
Are there any titles you're particularly excited about? Something you really enjoyed working on?
Looking forward to 2020, highlights include: Feminist AF, an unapologetic guidebook to living feminism out loud for teens by Brittney Cooper, Susana Morris and Chanel Craft Tanner, founders of the Crunk Feminist Collective; The Old Truck, a beautiful, nuanced picture book debut by brothers and collaborator Jarrett and Jerome Pumphrey; a memoir in graphic novel by Olympic gold medalist and pioneering civil rights activist Tommie Smith, co-written with Newbery honoree Derrick Barnes; a picture book about finding your favorite food from bestselling cookbook creator Kenji López-Alt; a second and twice-as-funny picture book from David Shannon featuring Mr. Nogginbody--and much more besides.
What do you hope young readers take from a Norton Young Readers book?
Something unique and memorable--it can be entertainment, fun, knowledge. It means different things for different age readers and for different kinds of books. But most of all, I'd like it to be something special, that they'll remember reading and that helps them see the world in a new light.