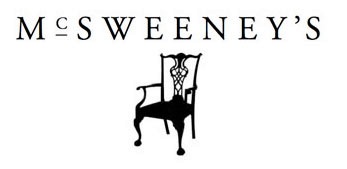 What began more than 20 years ago as a short story quarterly expected to live no more than four issues has grown into one of the most esteemed and innovative literary institutions in the country. Founded in 1998 by author Dave Eggers, McSweeney's, San Francisco, champions ambitious and inspired new writing and challenges conventional expectations about where it's found, how it looks and who participates. McSweeney's exists to discover things readers love, help them find their most resplendent form and imagine new ways to bring them to the world.
In addition to the Quarterly Concern, winner of the 2019 National Magazine Award for Fiction, McSweeney's publishes a bold list of fiction, nonfiction and children's books, and more, including this year's Indelible in the Hippocampus: Writings from the Me Too Movement; Rerun Era; Keep Scrolling Till You Feel Something: Twenty-One Years of Humor from McSweeney's Internet Tendency; and Illustoria magazine, the beloved art and storytelling magazine for kids (and the young-at-heart).
Among important current and upcoming titles: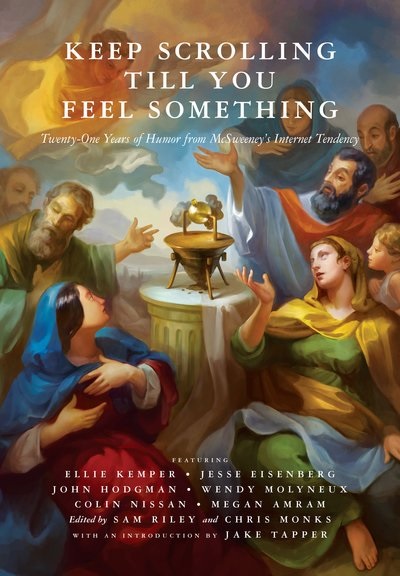 Keep Scrolling Till You Feel Something: 21 Years of Humor from McSweeney's Internet Tendency, edited by Sam Riley and Chris Monks (November 5, 9781944211721).
This humor anthology revisits the 21 years of McSweeney's Internet Tendency--"from our bright-eyed and bewildered early stages to our world-weary and bewildered recent days"--and features such pieces as "I Don't Hate Women Candidates--I Just Hated Hillary and Coincidentally I'm Starting to Hate Elizabeth Warren" and "The Only Thing That Can Stop This Asteroid Is Your Liberal Arts Degree." Contributors include Ellie Kemper, Jesse Eisenberg, John Hodgman, Wendy Molyneux, and more; introduction by Jake Tapper.
Rerun Era by Joanna Howard (October 15, 9781944211677).
This is a captivating, propulsive memoir about growing up in the environmentally and economically devastated rural flatlands of Oklahoma, the entwinement of personal memory and the memory of popular culture, and a family thrown into trial by lost love and illness that found common ground in the television. Howard tells the story from the perspective of past selves from the late '70s and early '80s, focusing on her part-Cherokee Teamster truck-driving father, her women's libber mother, and her skateboarder, rodeo bull-riding teenage brother. Rerun Era perfectly captures the irony of growing up in rural America in the midst of nationalistic fantasies of small town local sheriffs and saloon girls, which manifested the urban cowboy, Wild West theme-parks, and The Beverly Hillbillies. Rerun Era gives humanity, perspective, humor, and depth to an often invisible part of this country.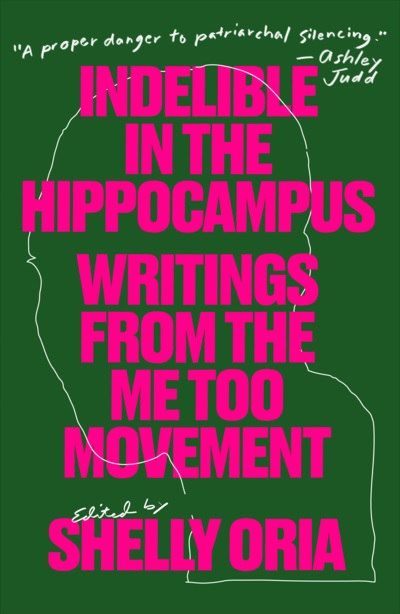 Indelible in the Hippocampus: Writings from the Me Too Movement, edited by Shelly Oria (September 10, 9781944211714).
Among the first books to emerge from the #MeToo movement, Indelible in the Hippocampus is an intersectional collection of essays, fiction, and poetry by black, Latinx, Asian, queer and trans writers, among others. Whether reflecting on their teenage selves or their modern-day workplaces, each contributor approaches the subject with unforgettable authenticity and strength. Together these pieces create a portrait of cultural sea-change, offering the reader a deeper understanding of this complex, galvanizing pivot in contemporary consciousness.
Contributors are, in order of appearance: Kaitlyn Greenidge, Melissa Febos, Syreeta McFadden, Rebecca Schiff, Diana Spechler, Hossannah Asuncion, Nelly Reifler, Courtney Zoffness, Quito Ziegler, Mecca Jamilah Sullivan, Jolie Holland, Lynn Melnick, Caitlin Delohery, Caitlin Donohue, Gabrielle Bellot, Karissa Chen, Elissa Schappell, Samantha Hunt, Honor Moore, Donika Kelly, Paisley Rekdal, Hafizah Geter and Shelly Oria.