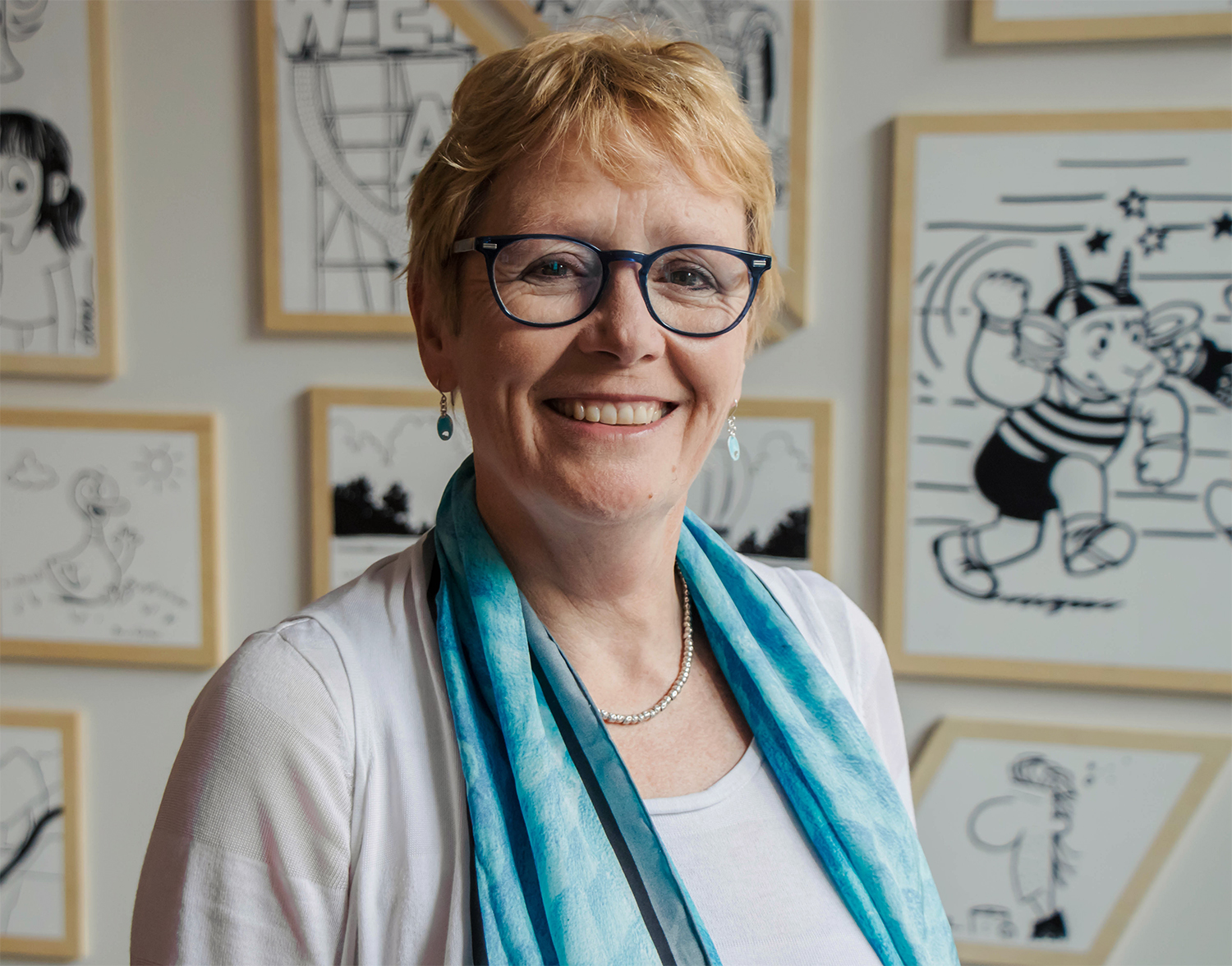 Kirsty Melville
During Andrews McMeel's 50 years, there are several constants that help explain the company's success. For one, the company has always focused on "identifying talent, nurturing talent, and then launching it into the world," as president and publisher Kirsty Melville says, a principle encapsulated in the company's slogan of "talent, recognized."
Perhaps the best example of this approach is Garry Trudeau, "our very first author and creator," Melville says. In 1968, Andrews McMeel co-founder Jim Andrews discovered Trudeau's strip Bull Tales in the Yale Daily News and, after working with him to develop the strip, Doonesbury premiered in 28 newspapers across the country in 1970. The widely read strip continues on Sundays and has resulted in a series of bestselling books over the years. (See below for more information about the next one, Lewser: More Doonesbury in the Time of Trump, appearing July 7. The company will also offer a special 50th anniversary edition of Doonesbury packaged with a jump drive of his complete comic strip collection.)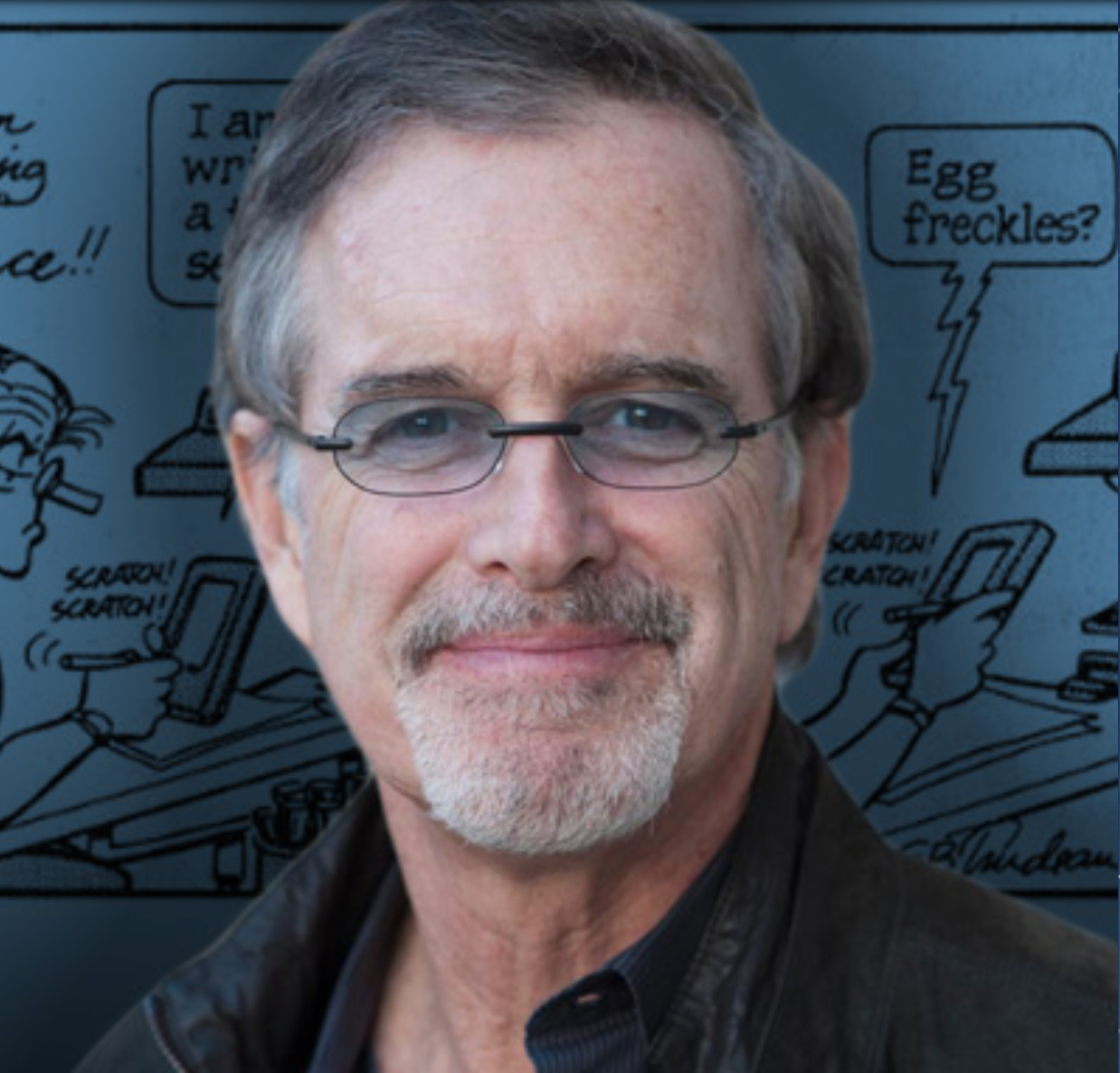 Garry Trudeau
Trudeau is an example, too, of another Andrews McMeel principle: many of the company's authors are distinguished, Melville says, by their "strong opinions and points of view." Most of the time, they are mixed with humor, which Melville calls "our backbone. Everything we do has a spark of humor just beneath the surface."
In its early years, the publishing division of Andrews McMeel Universal went on to publish many beloved comics authors, most famously Bill Watterson, creator of Calvin and Hobbes, and Gary Larson, creator of The Far Side®. Both strips were wildly popular during their runs and continue to inspire and entertain readers in bestselling collections. A more recent comic addition to publishing is Lincoln Peirce, creator of the Big Nate series. Big Nate had been in syndication for over 20 years before finding success in the children's category.
"Over the past decade, we've become really strong in children's comics," Melville comments, which consists of board books, illustrated readers and series that share content that "kids relate to today." This has included a partnership with Epic! called Epic! Originals, a line of books created with the digital library for kids that reaches millions of teachers and schoolchildren.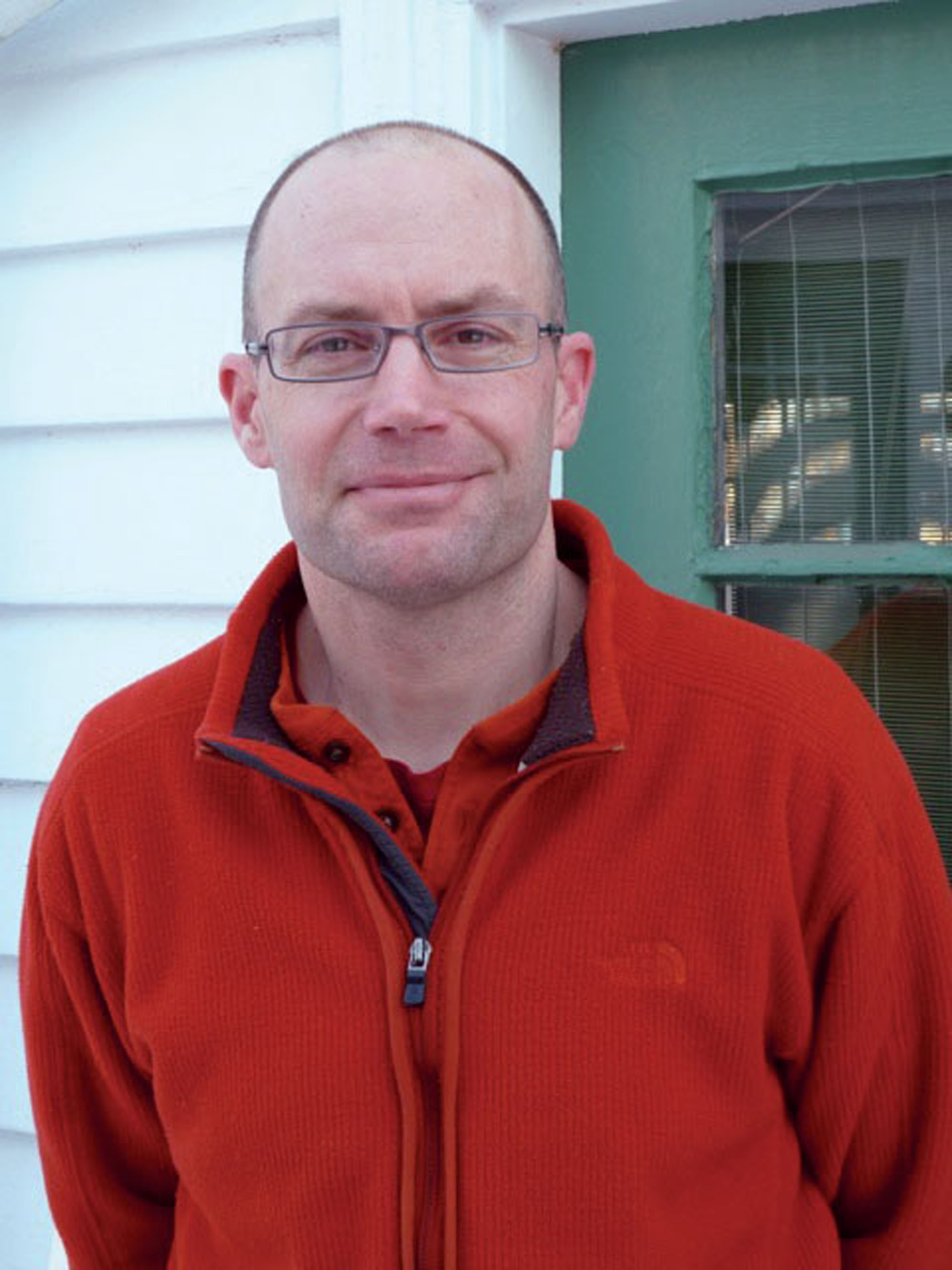 Lincoln Peirce
In recent years, the company has also focused on online cartoonists, including Matthew Inman, creator of The Oatmeal, and Sarah Andersen, creator of Sarah's Scribbles. Their works "address the issues of our day with humor," Melville says. Humor-driven web comics are a favorite of younger fans, as exemplified by Dana Simpson, creator of Phoebe and Her Unicorn. Andrews McMeel also recently launched a new website, which can be seen here.
Over time, the company expanded into other categories, of course, adding, for example, The Best of Dear Abby by Abigail van Buren, creator of the daily newspaper "Dear Abby" advice columns; the Magic Eye series by Cheri Smith that focuses on 3D images; and The Blue Day Book by Bradley Trevor Greive ("the book that transformed the gift book category," Melville notes). It has a strong selection of cookbooks, too.
Strikingly, in less than a decade poetry has become a major category at Andrews McMeel. The company accounts for 40% of poetry sales in the U.S. and is "dominant in many other countries," Melville says. Much of this growth in poetry is attributable to the titles it has published by Rupi Kaur--milk and honey in 2015 and the sun and her flowers in 2017--which have sold seven million copies and been translated into over 40 languages. Melville calls Rupi "a talented writer, poet and artist with a distinctive point of view, a creative voice challenging orthodoxy. We have nurtured and supported her as she has shared her work globally."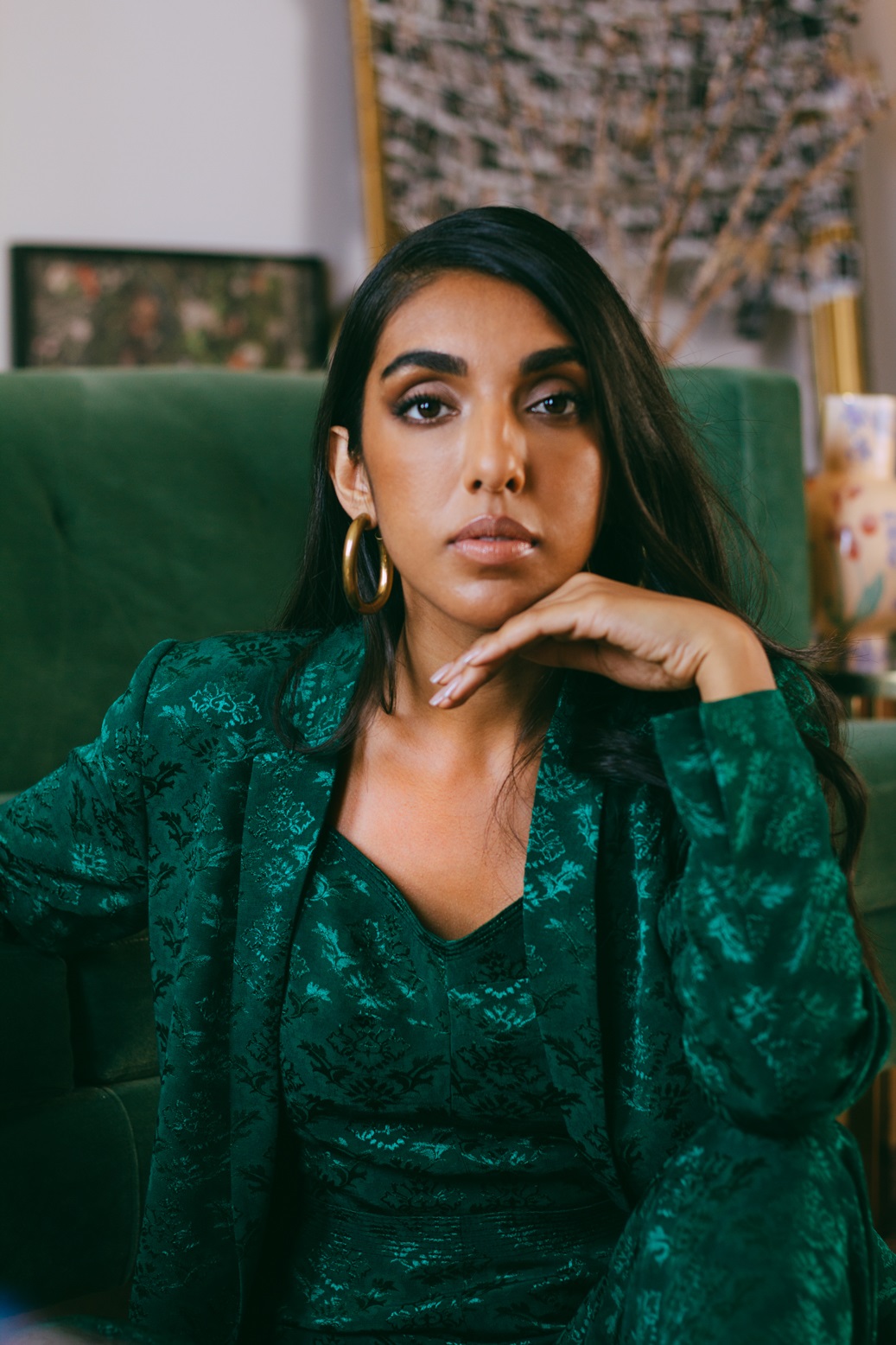 Rupi Kaur
Publishing Rupi has opened many doors in poetry for Andrews McMeel, which now publishes a range of poets from around the world, many of them also bestsellers. (See more on upcoming poetry books below.) "We publish leading poets who people relate to," Melville observes. They represent the diverse voices of today, including people of color, the LGBTQ+ community, as well as writers of different faiths and backgrounds. "We're trying to publish for a global, multi-faceted world and poetry does that best, particularly in difficult times," Melville adds.
Partnership is another key principle at Andrews McMeel. Partnership starts with the company's authors. "We work closely with our authors and give them a lot of creative control and participation in the process," Melville says.
That partnership extends to publishing authors on a variety of platforms. "From the beginning, we were not a traditional company but saw the opportunity for launching our authors and creators across many platforms," Melville says. While the overall Andrews McMeel Universal company started with newspaper syndication, the Andrews McMeel Publishing division quickly came to include calendars, one of the company's major divisions. The company publishes 200 a year, primarily wall calendars, day-to-day calendars, and planners, in a wide variety of subjects, including humor, art, food & drink, pop culture, sports, inspiration, science & nature, and travel. Many are licensed, such as the Disney calendar from the Thomas Kinkade Studios, the Jeopardy! and Wheel of Fortune calendars, the Mary Engelbreit calendar program, the Dilbert boxed calendar or the recent success, We Rate Dogs.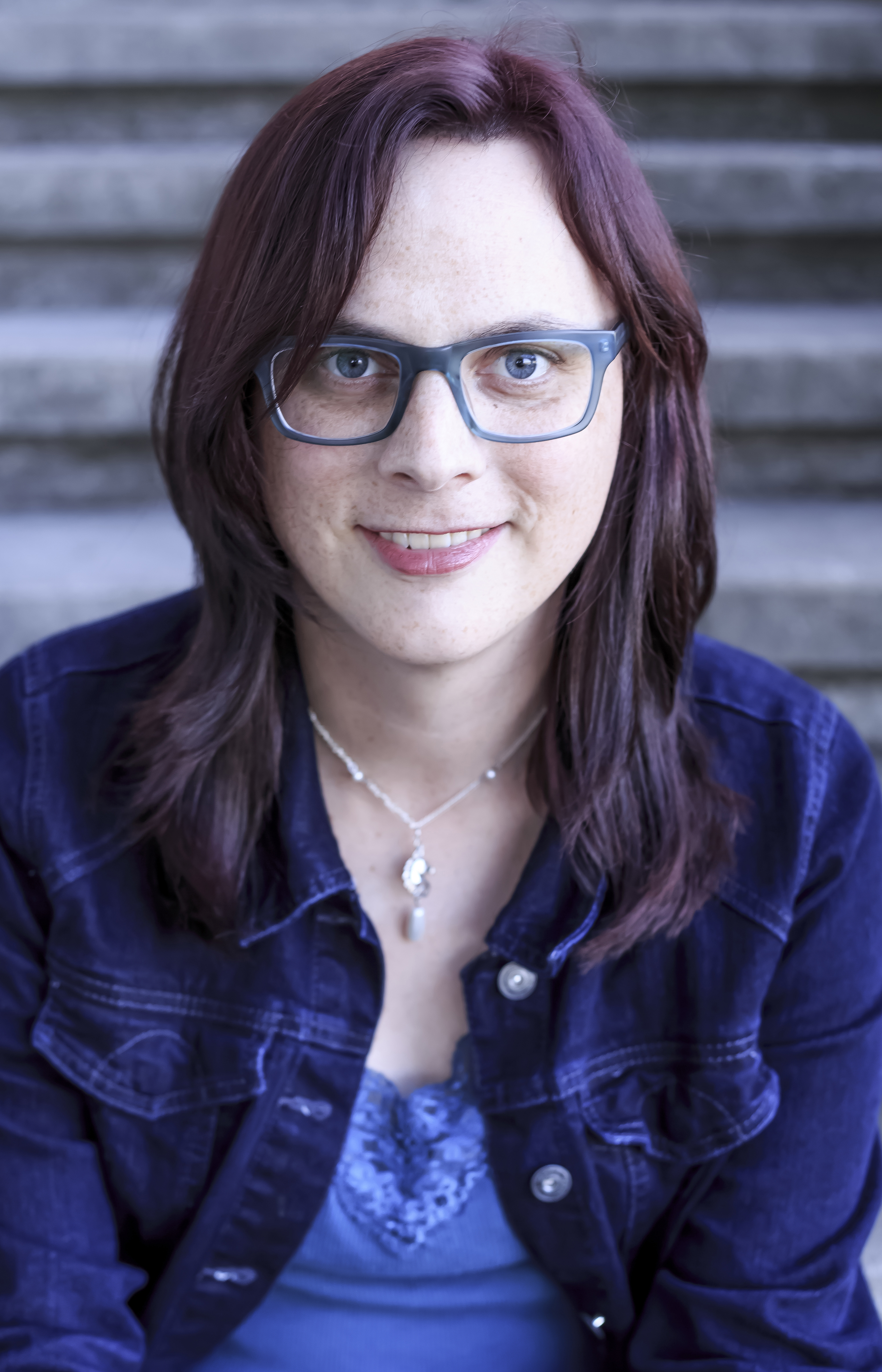 Dana Simpson
Andrews McMeel also publishes greeting cards, puzzles, games, and does licensing. As a result, "we're the place where authors build their brands," Melville says. "We look for authors who want to foster a long-term relationship with us."

An important partner for Andrews McMeel since the beginning have been independent booksellers. "We have longstanding partnerships with indie bookstores," Melville says. Indies are "a huge part of our success because they have supported our publishing, share our passion for original voices and hand-sell our books. We have enjoyed creating many successful events with booksellers across the country."
Another important partner for Andrews McMeel is Simon & Schuster, which began by providing fulfillment and now handles sales and distribution for the company around the world.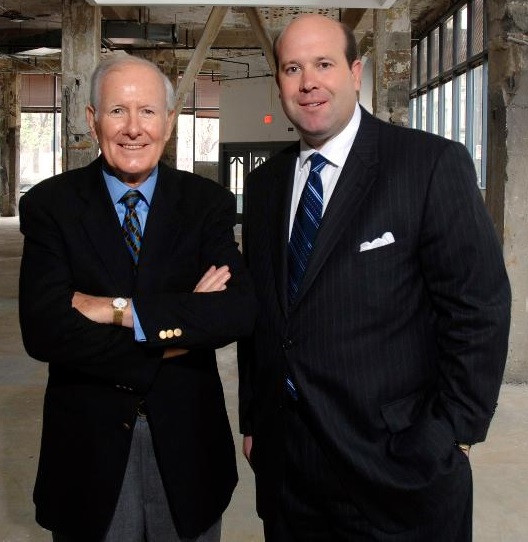 John McMeel and Hugh Andrews
Still, the core of Andrews McMeel's operations--publishing, marketing and creative--is done at the company's headquarters in Kansas City, Mo. While far from the center of U.S. publishing, that location has worked to Andrews McMeel's advantage. "Not being in New York makes us nimble," Melville says. "We have to work harder and focus on what we do best, which is be a publisher of humorous and inspiring stories and voices in the form of comics, poetry and more. We try to make universal connections through everything we do."