The following are major titles from Andrews McMeel appearing this year:
Poetry: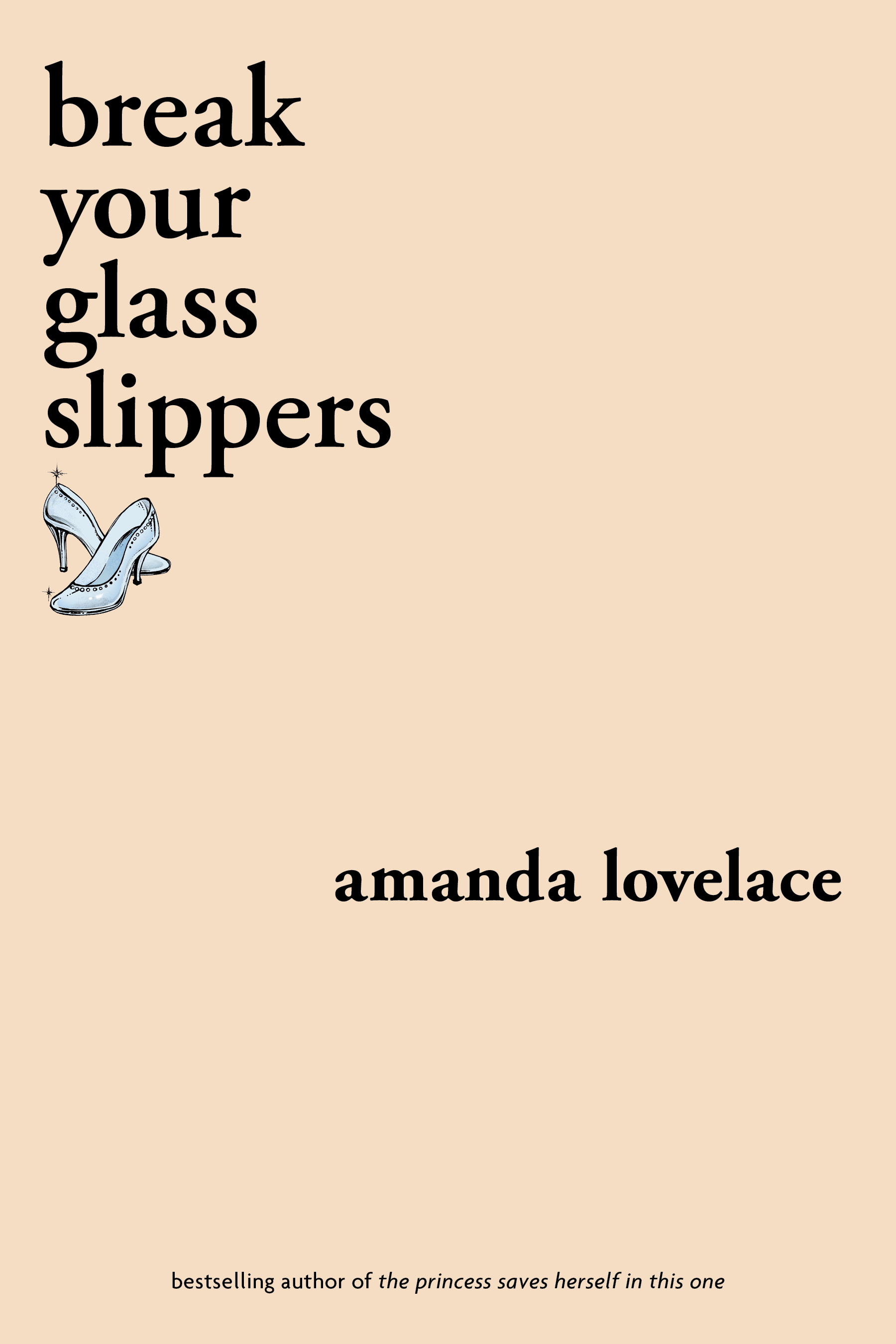 break your glass slippers (you are your own fairy tale) by Amanda Lovelace. The bestselling and award-winning author of the "women are some kind of magic" poetry series presents a new companion series, "you are your own fairy tale." The first installment, break your glass slippers, is about overcoming those who don't see your worth, even if that person is sometimes yourself. (March 17.)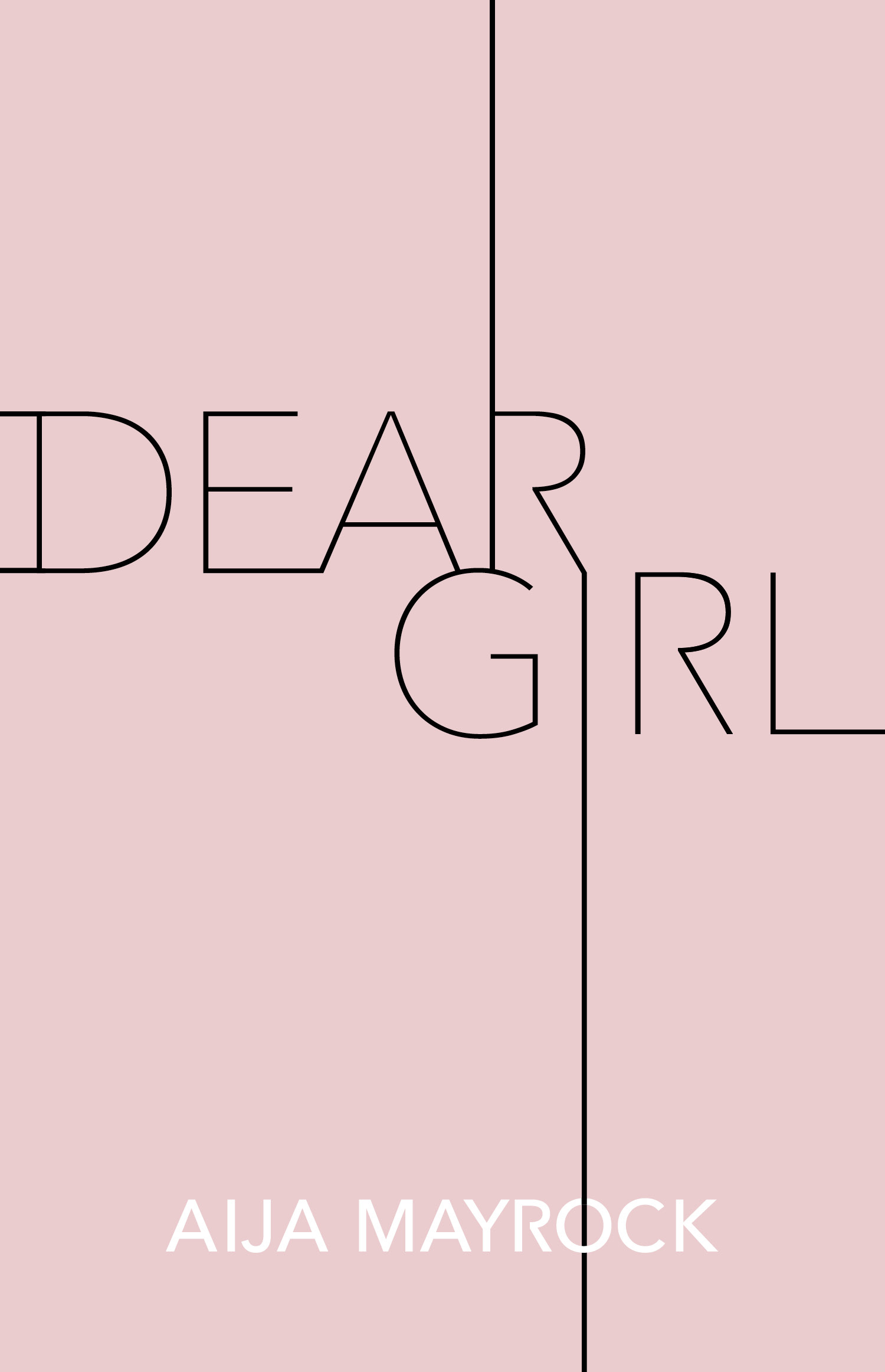 Dear Girl by Aija Mayrock. Celebrated activist and spoken-word performer Aija Mayrock presents her debut poetry collection that takes readers on an empowering, lyrical journey through being a woman in today's society, exploring issues like suicide, sexual assault, self-image, and healing. (April 7.)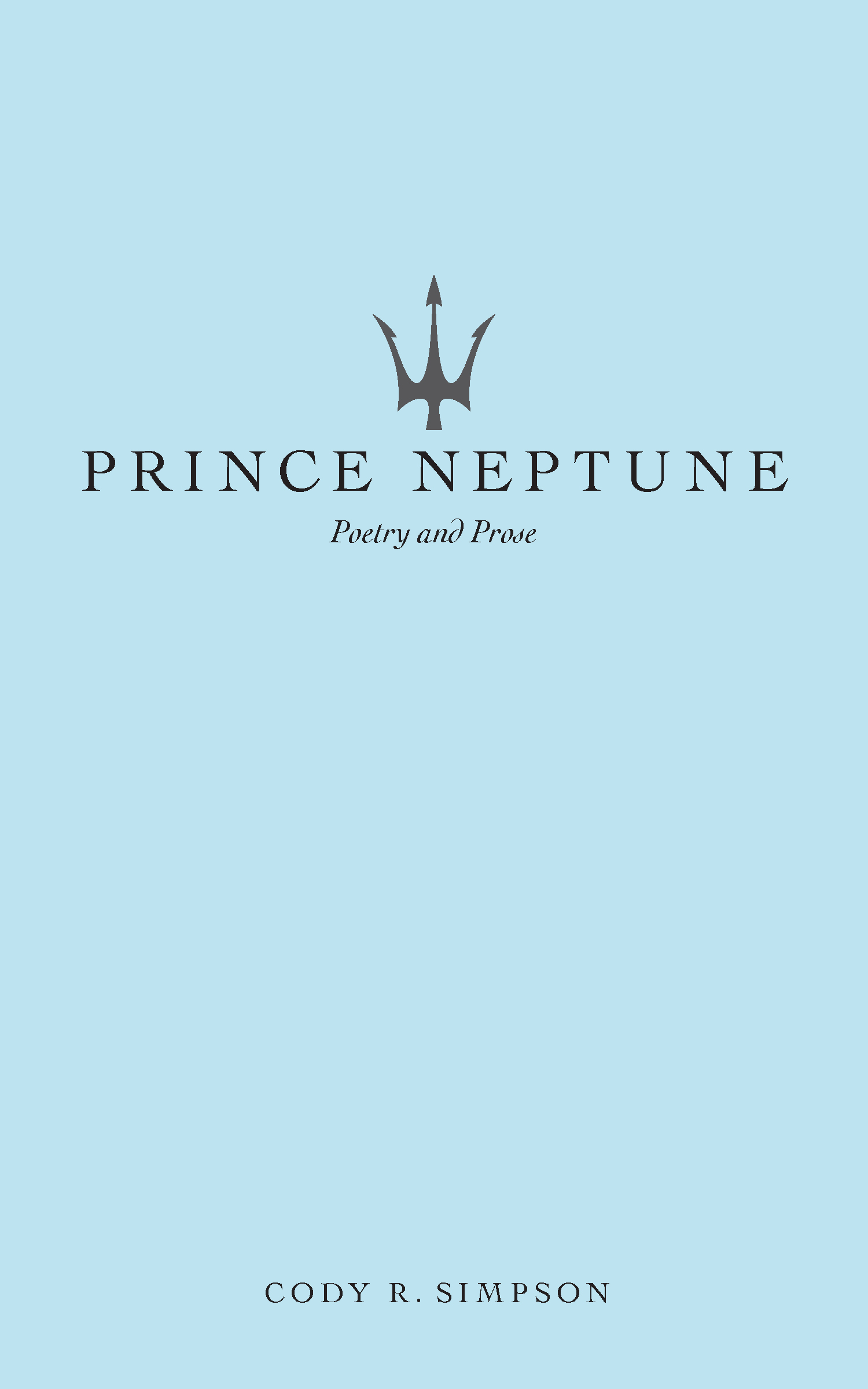 Prince Neptune: Poetry and Prose by Cody Simpson. Los Angeles-based Australian writer, singer, songwriter Cody Simpson is thrilled to share his first book with the world. It's Jack Kerouac meets Arthur Rimbaud for the millennial generation. (April 7.)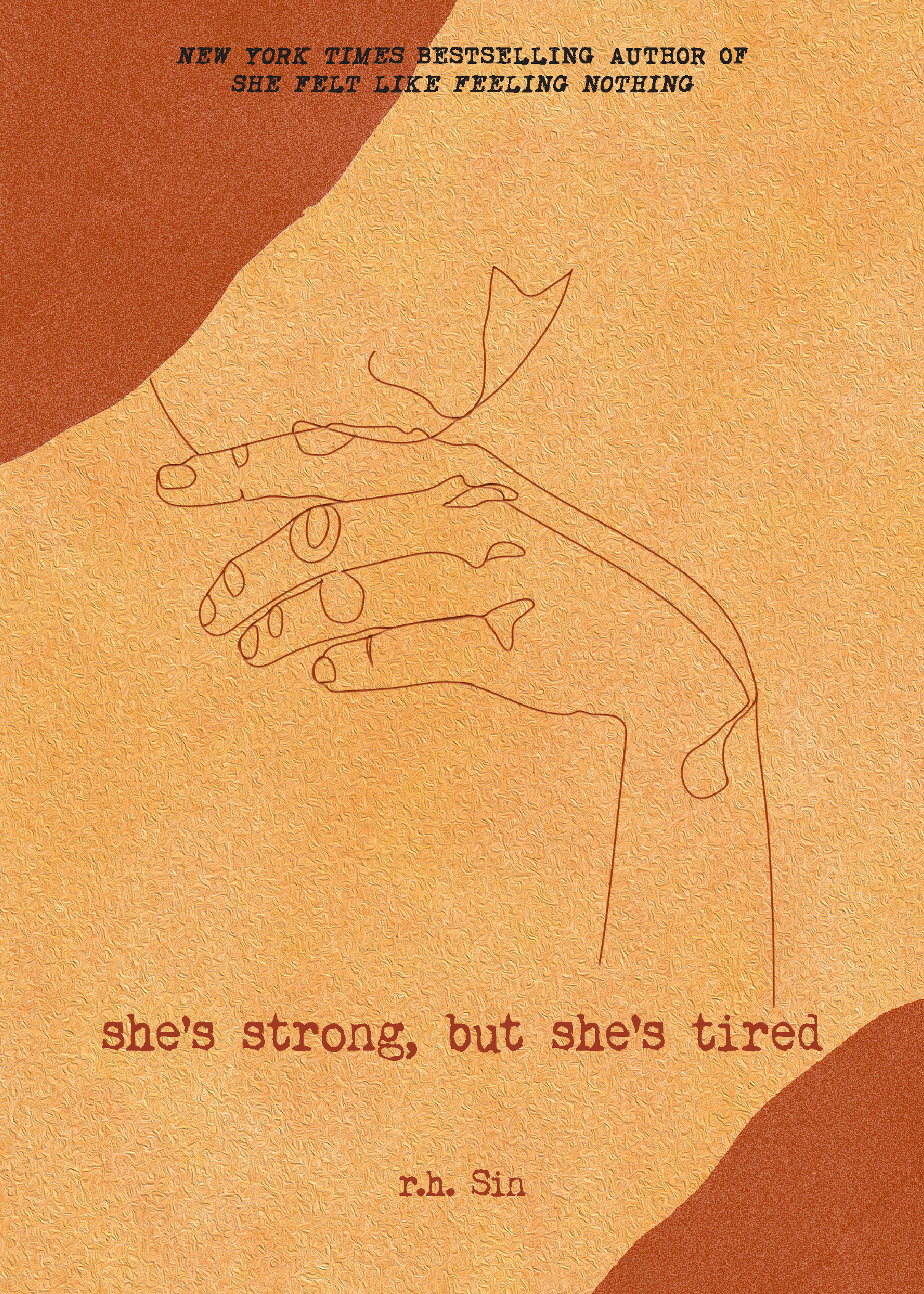 She's Strong But She's Tired by r.h. sin. A poetic documentation of pain, loneliness, courage, and triumph by the New York Times bestselling author. (September 22.)
Humor: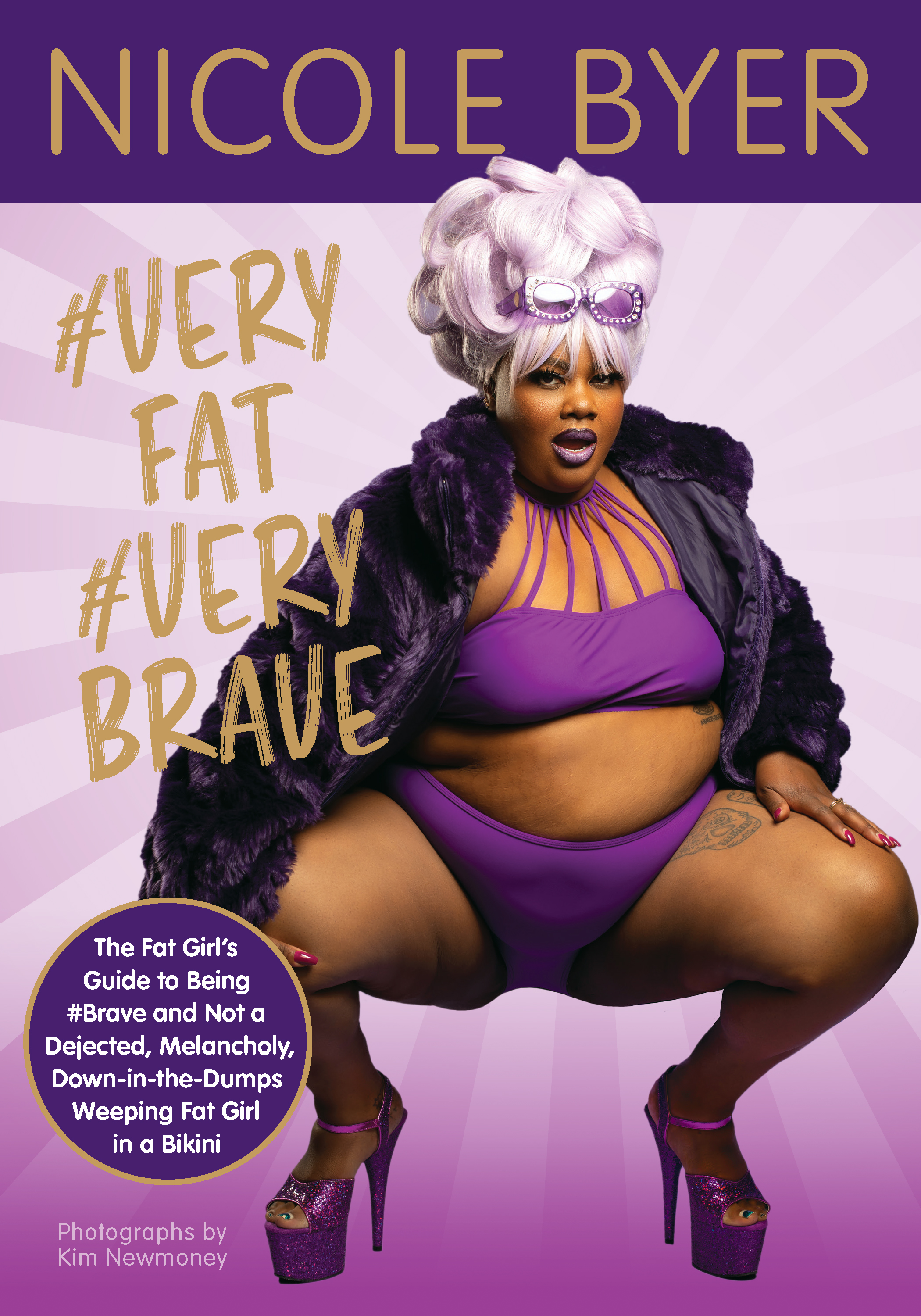 #VERYFAT #VERYBRAVE: The Fat Girl's Guide to Being #Brave and Not a Dejected, Melancholy, Down-in-the-Dumps Weeping Fat Girl in a Bikini by Nicole Byer. The actress, comedian, and podcaster extraordinaire's guide to being a #brave, bikini-wearing badass. (May 19.)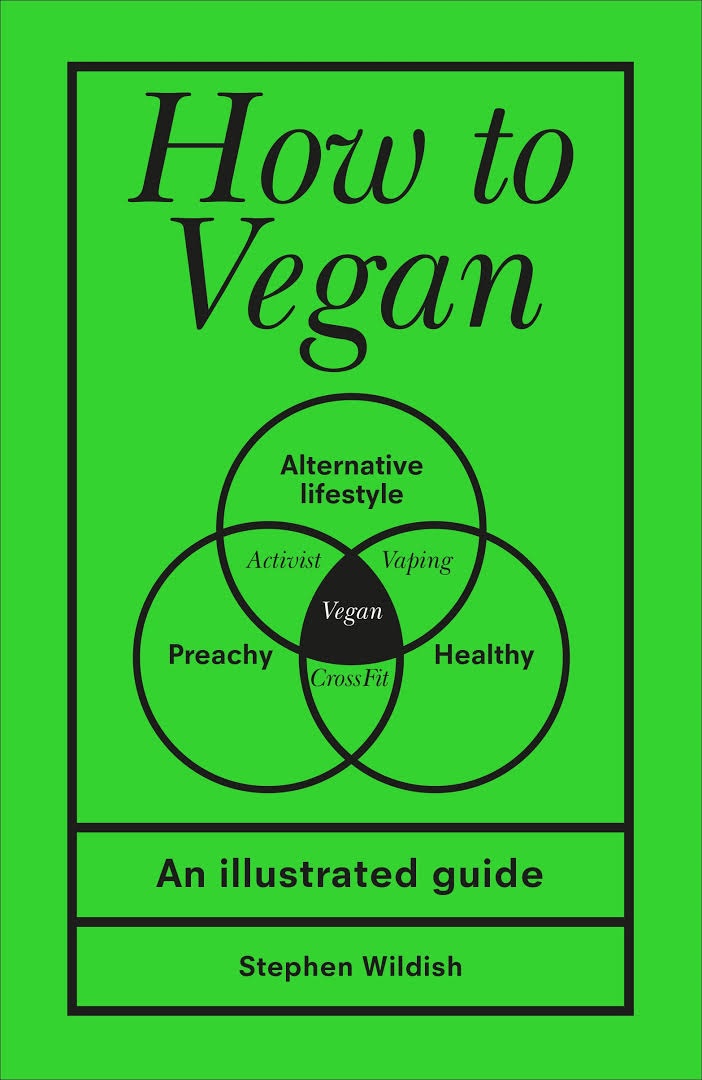 How to Vegan: An Illustrated Guide by Steven Wildish. A brilliant, incisively funny guide on how to eat vegan and how to talk vegan written by a vegan who is also an infographic genius. Walking the line perfectly between tongue-in-cheek without being offensive to either vegans or meat-eaters, Wildish provides helpful and humorous infographs for being, shopping, and eating vegan. (September 15.)
Illustrated Humor: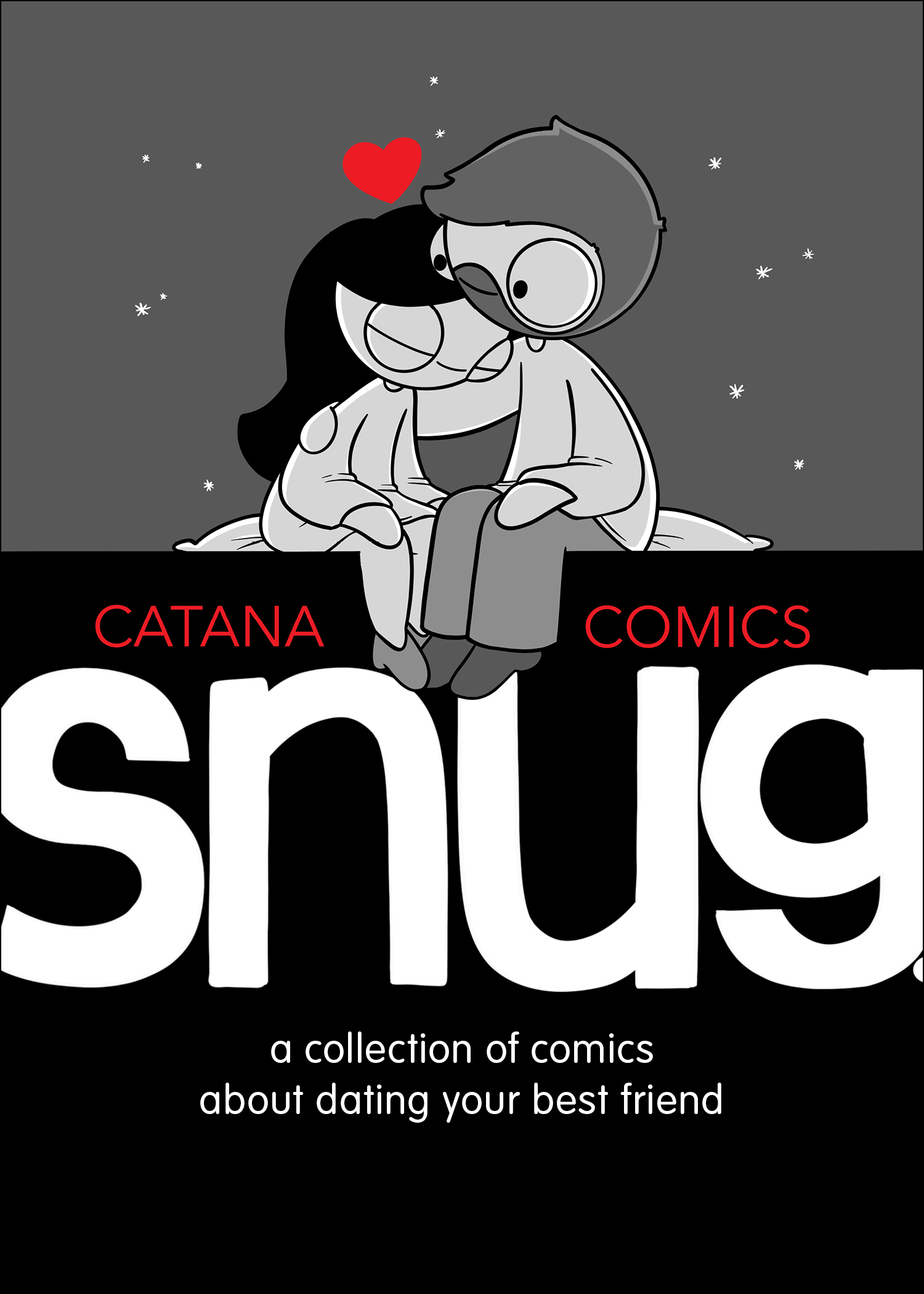 Snug: A Collection of Comics about Dating Your Best Friend by Catana Chetwynd. From the author of the bestselling Little Moments of Love, Snug perfectly captures the honest, playful, and relatable snapshots of romantic life. (February 4.)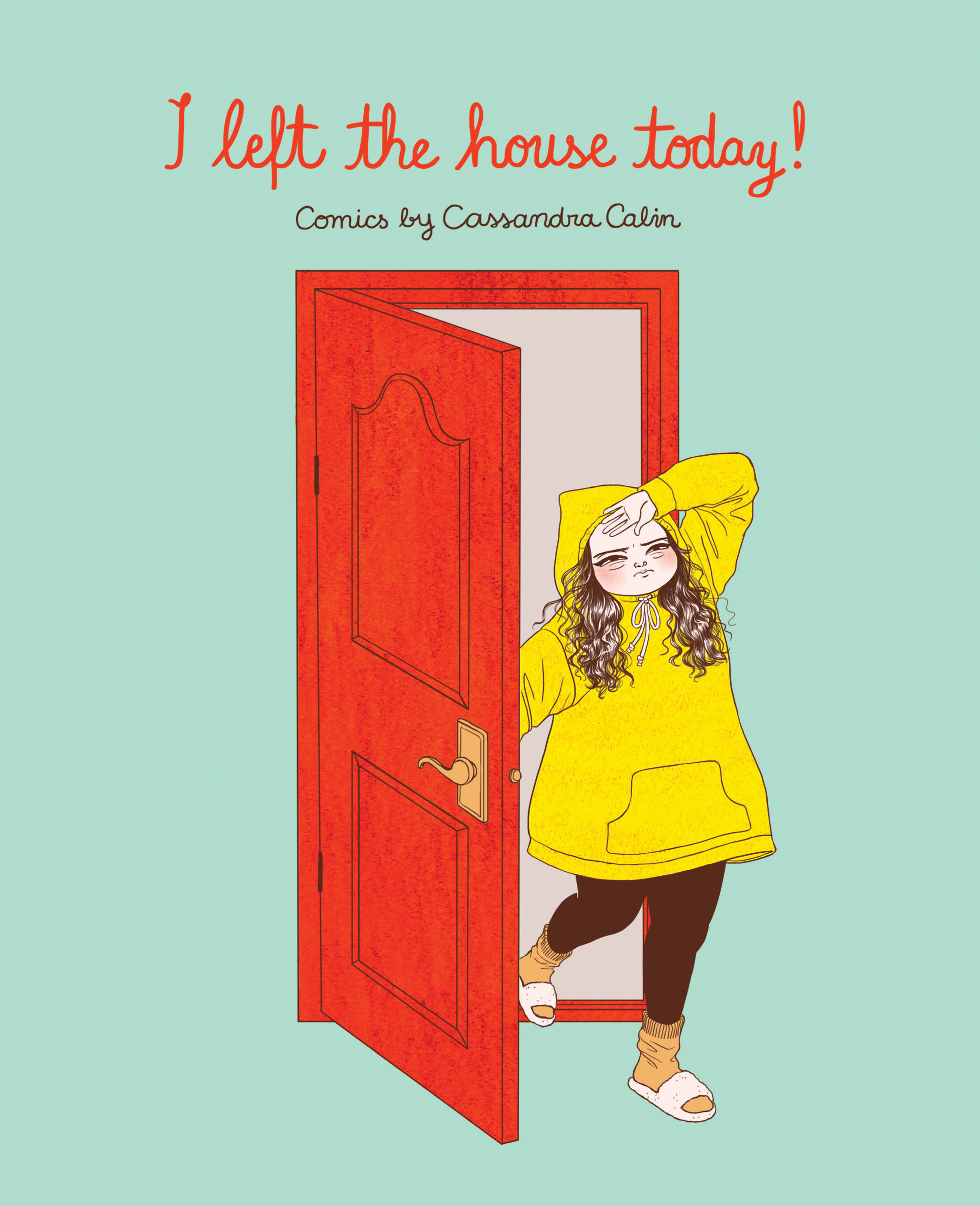 I Left the House Today: Comics by Cassandra Calin by Cassandra Calin. Hilarious and relatable comics about one young woman's life, relationships, and day-to-day humorous musings on why it's good to leave the house sometimes--and when it's better to stay home. (June 2.)
Fangs by Sarah Andersen. A new gothic romance series from award-winning Sarah's Scribbles creator Sarah Andersen (author of Adulthood Is a Myth, Big Mushy Happy Lump, Herding Cats). Fangs has quickly become one of the most popular comics on Tapas (and Sarah has an online platform of more than five million). (September 1.)

Kids: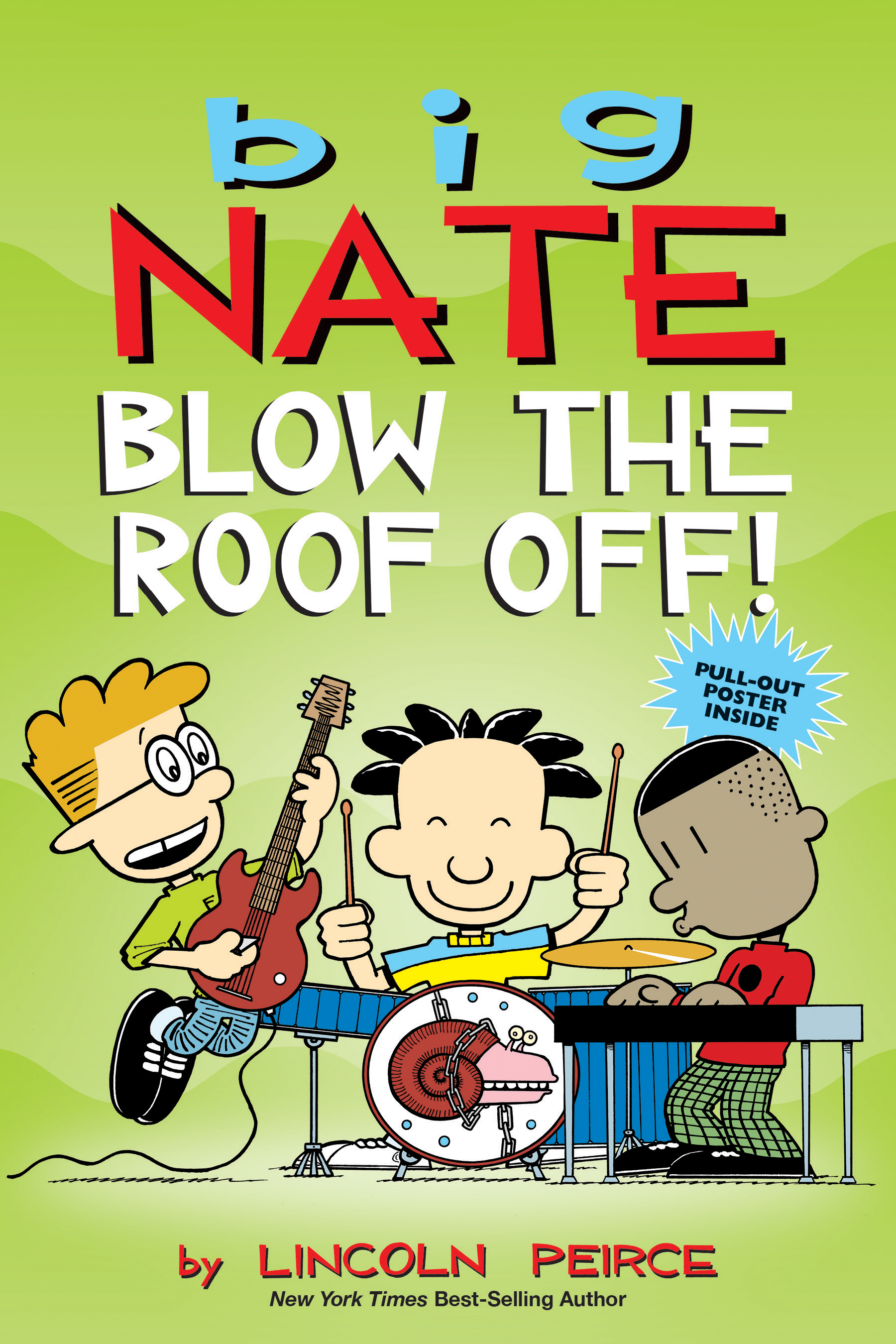 Big Nate: Blow the Roof Off! by Lincoln Peirce. This latest in the Big Nate series takes readers on a hilarious, romantic, rock-and-roll adventure. (March 3.)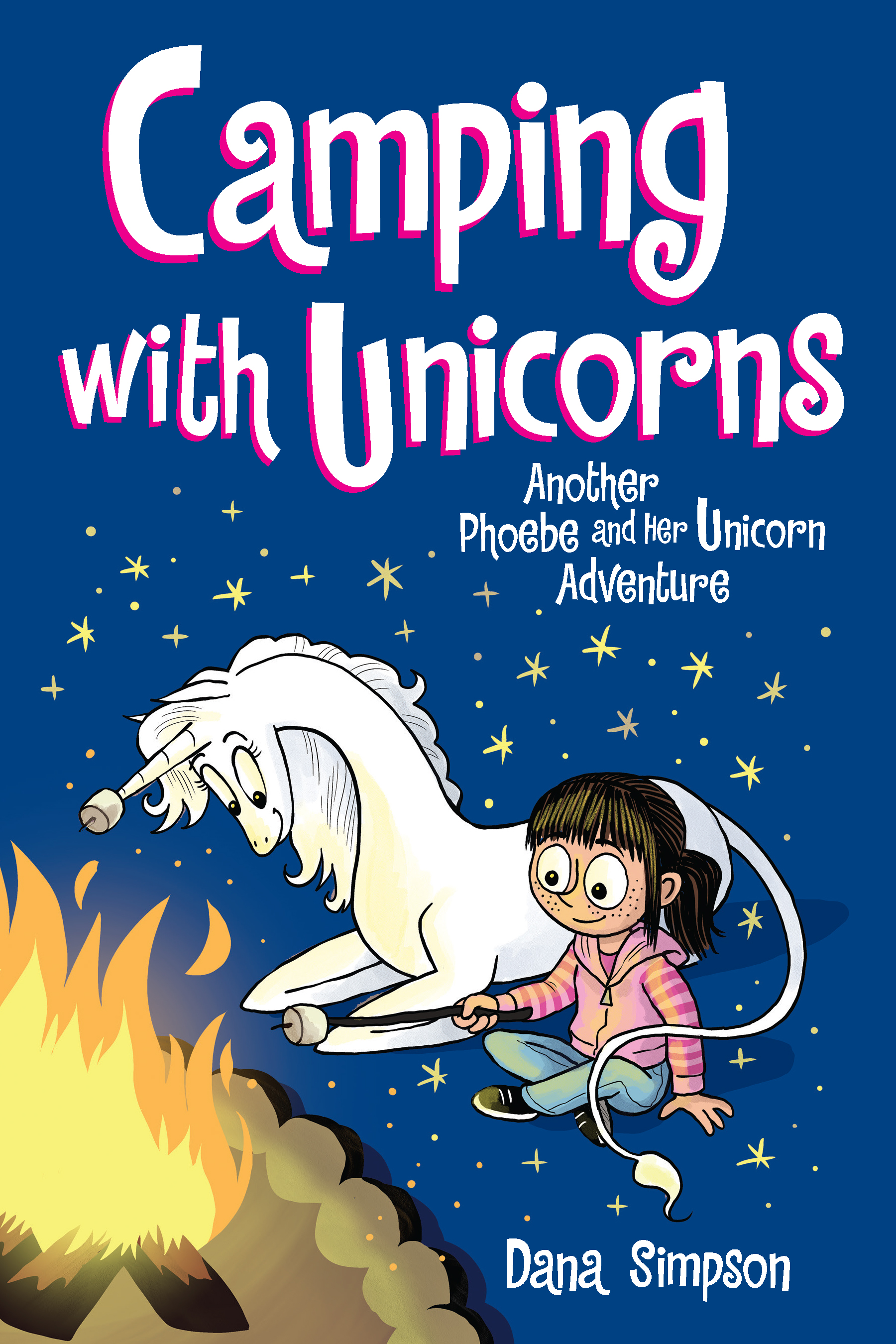 Camping with Unicorns: Another Phoebe and Her Unicorn Adventure (Volume 11) by Dana Simpson. The latest installment in this bestselling series is full of mischief, magic and adventure--as well as an important reminder to always stay true to yourself. (April 7.)
Also, AMP will introduce up to 20 new titles from its latest initiative in children's publishing, Epic! Originals, featuring an exclusive new line of books created in conjunction with Epic!, the world's leading digital library for kids.
Doonesbury: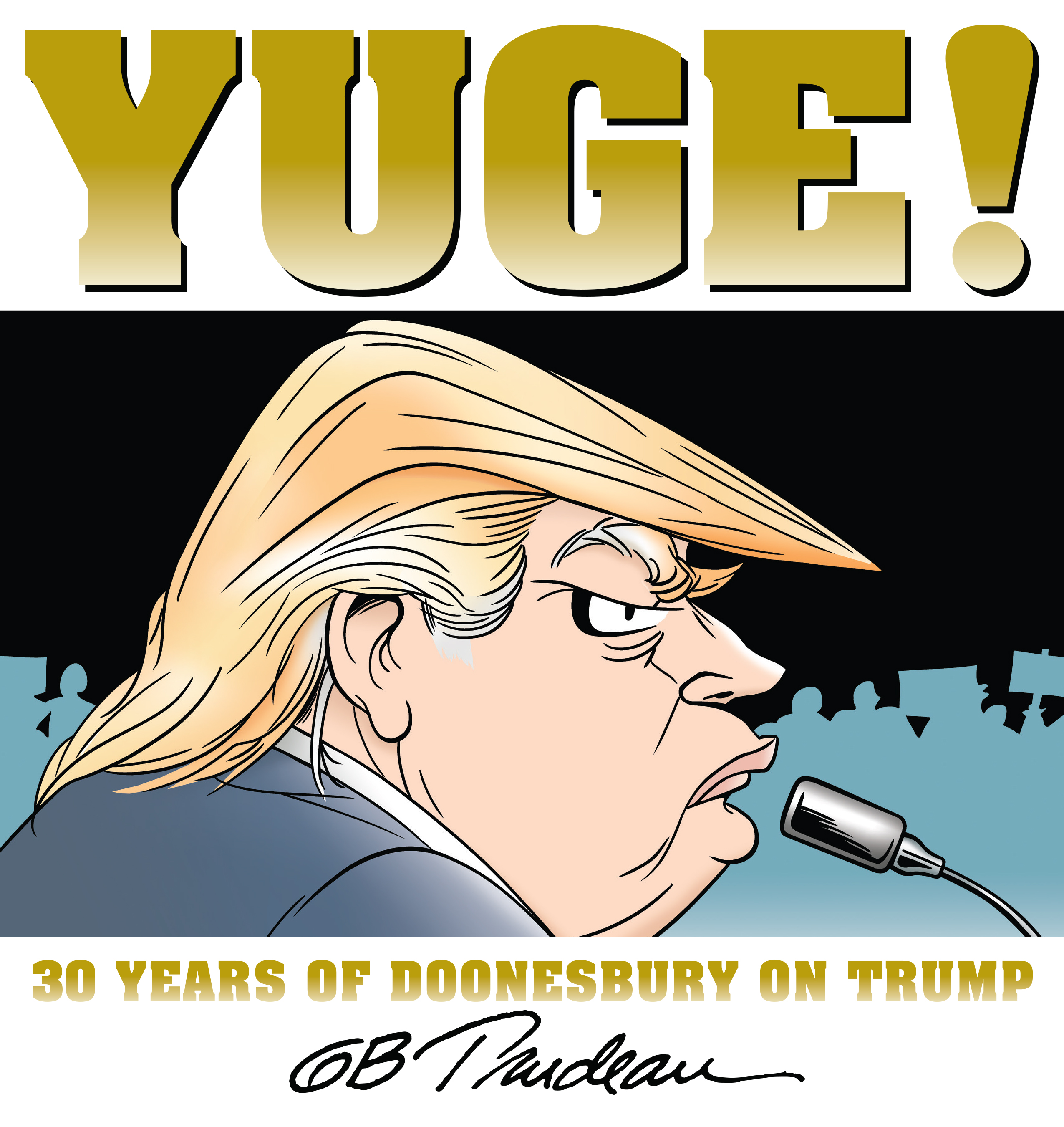 This year is the 50th anniversary of the debut in syndication of Doonesbury by Pulitzer Prize-winning Garry Trudeau on October 26, 1970. Lewser: More Doonesbury in the Time of Trump, appearing July 7, is a mirthful and merciless skewering of the Trump administration that will include two years of original Doonesbury Sunday, full-color spreads, and 18 previously unpublished strips. The book will complete Trudeau's Trump trilogy, and arrives just as the 2020 election is in full swing. Yuge!: 30 Years of Doonesbury on Trump and Sad: Doonesbury in the Time of Trump were his previous bestselling Trump collections.