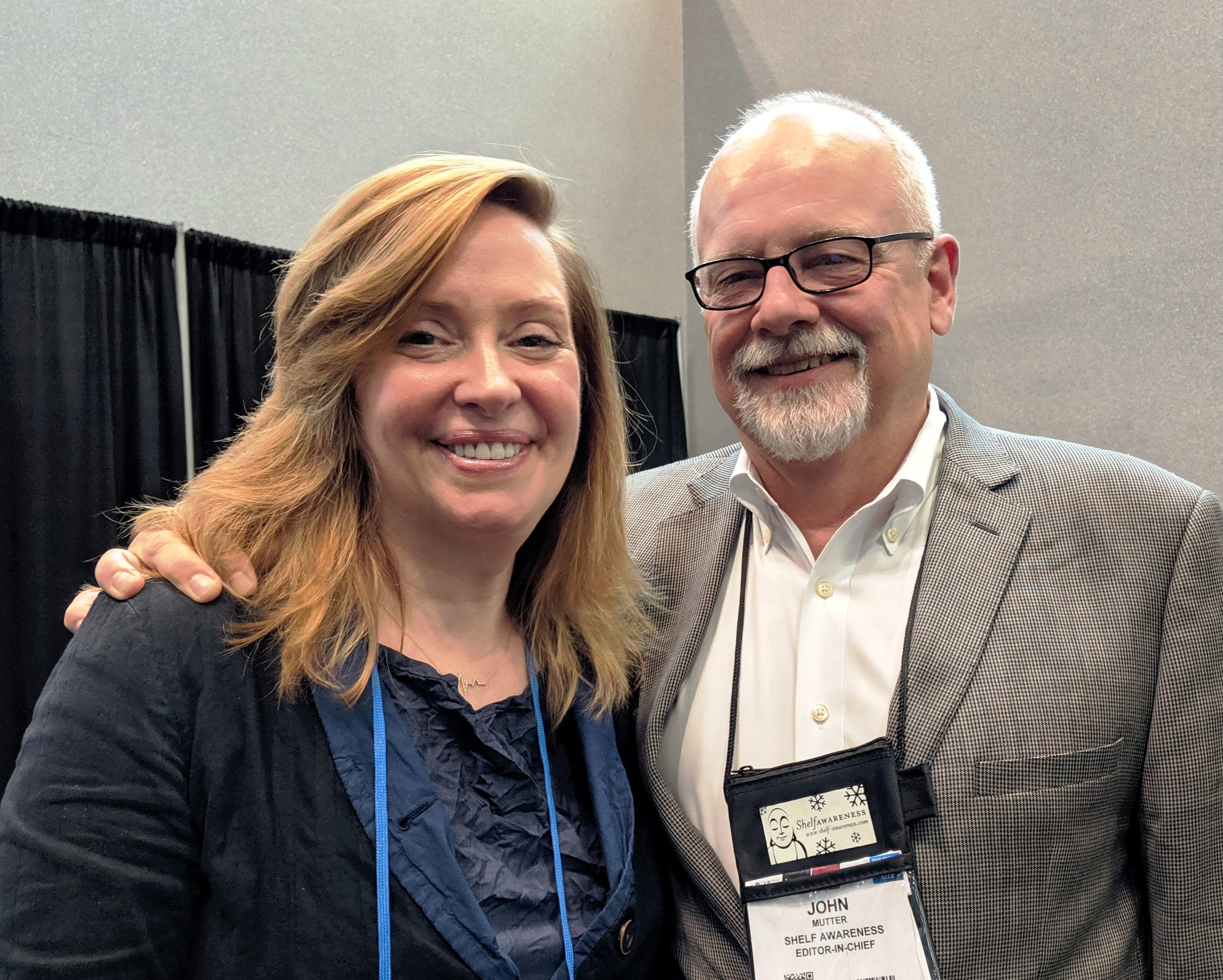 When we began the Shelf 15 years ago, we were told by many friends and colleagues that we were crazy. Independent bookstores were in yet another battle for their lives, after having steadily shrunk in number since the early 1990s, but we were resolute that our publication was for the indies. Money for advertising to our audience was scarce, and the competitors for those dollars were very well established. Even the vehicle itself, an "e-newsletter," was scoffed at, with folks saying they already got too much e-mail, it was an "old-fashioned way of doing it" and maybe it should be a blog, or someday, an app.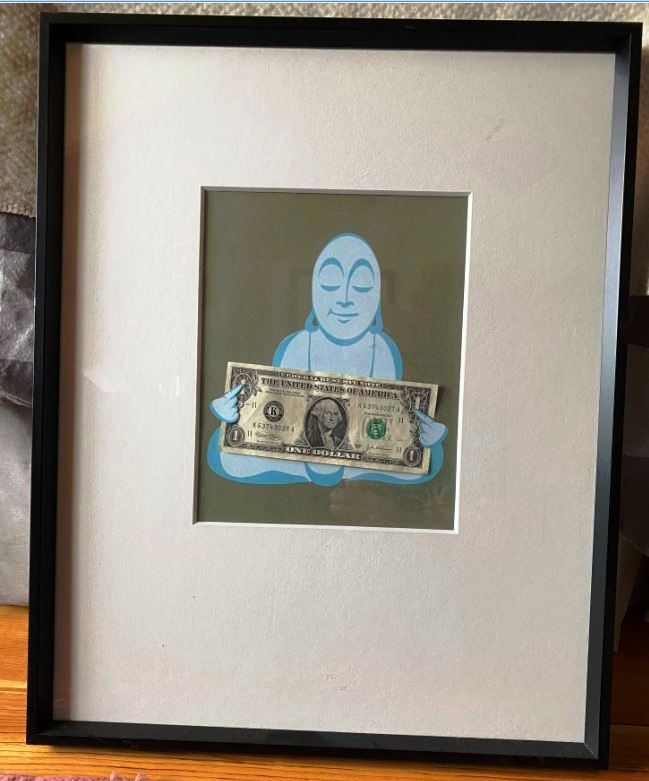 But because we believed in indie bookstores and knew what we wanted to do, we ignored the naysayers and skeptics (some of whom became our closest allies despite their misgivings) and went ahead anyway. Then, something magical happened: you began reading us, and recommending us. Publishers started buying ads. We both still have our framed Vik (our inspirational Buddha), holding the very first dollar we ever "spent" on ourselves. It was quite some time before we could even expense a bottle of wine.
The years passed, and we got to expense some wine and a few meals. We launched Shelf Awareness for Readers, which now goes out to 525,000 indie bookstore customers. We began helping the ABA deliver the Indie Next List, and now are helping CALIBA, PNBA and MPIBA deliver e-versions of their holiday catalogues and a new summer reading issue. We recently launched our Pre-Order E-blast, which goes out to more than 488,000 indie customers, helping stores bang the drum to their customers that they can pre-order with the best of them. So far, it's working: by the end of this year, through buy button clicks alone, it will help indies sell more than half a million dollars of books.
When you make a plan for a business, it's almost impossible to imagine what will it be in 15 years. In the early days, the only thing that you can really hope for in the distant future is that it's still alive and, if you're especially lucky, you still enjoy doing it.
But then, what if the world throws you the biggest, most unimaginable curveball ever? What do our businesses become during a global pandemic? Who are we in the face of continued systemic racial injustice in our country? Who do we become when we're faced with our own mortality and fear for our livelihoods at every turn? What role can our businesses play?
It is not an easy time, to say the least, but when was it ever? We might all have had a much easier time by pushing pharma or trying our hands at being a YouTube celebrity. But would we love it?
Over and over again, people have predicted the end of independent bookselling. First, the new phenomenon that would kill it was the mall chain stores, then the big box stores, then Amazon, then the e-book. In the early years of the Shelf, indies were often referred to as "showrooms for Amazon." We have been down for the count, more times, than perhaps any other industry. And then, every time, we have rallied. It is one of the most uplifting and fascinating things about our industry--and it continues even in this day.
This is NOT to say that we won't have loss. Because, although it is deeply troubling to say so: we will. We already know this, and have begun to see it a bit. We will lose stores, publishers, authors and, worst of all, loved ones. Some of the saddest stories we've heard over the past few months have been of friends who have lost loved ones, whose funerals they can't go to.
There are bright notes. For one, indies' customers have begun to order much more from them online. Faced with the possible loss of a beloved neighborhood store, communities have rallied behind them, donated money and saved them. And indie booksellers have been remarkably innovative in coming up with new ways of selling books. Yet another bright note concerns what readers want: look at the New York Times nonfiction bestseller list and its unprecedented number of titles on anti-racism.
Of course, there's no way of knowing what the future holds, but indies have a secret weapon, shown again and again over the years, that is especially important now: resilience.
How do we build resilience? We do it through building connections, adopting coping skills, learning new things and adjusting how we think. We also do it by taking the very best care we can of ourselves.
Here's how the Shelf will help: we will continue to be the best community newspaper we can be, keeping everyone connected. We will continue to report on and highlight how everyone is doing business now. We will keep everyone informed about new ways to keep our businesses strong. We will continue to highlight BIPOC authors to our growing audiences, which so many of you have entrusted to us. We will continue to innovate, creating new products that help our indies and our publishers sell more books. And, most importantly, now more than ever: we will listen and ask how we can do even better. Have thoughts or ideas? Send them to our publisher, Jenn Risko.
In the meantime, hydrate. Prioritize sleep. If you lose your way, watch this video, Times Like These, to rally.
Heed Mary Oliver's words, which is what we try to do every day at the Shelf:
Instructions for living a life:
Pay attention.
Be astonished.
Tell about it.
We hope to remain your ritual daily read, and we thank you to the moon and back for letting us do something that, 15 years later, we still feel especially lucky and astonished about every single day.
And we want to thank our incredibly dedicated staff. If one of the hallmarks of a good company is being able to attract and keep talent, we've hit the jackpot: not only do they pull off a herculean amount of work every day, but they are people that we feel lucky to have and genuinely enjoy just being around.