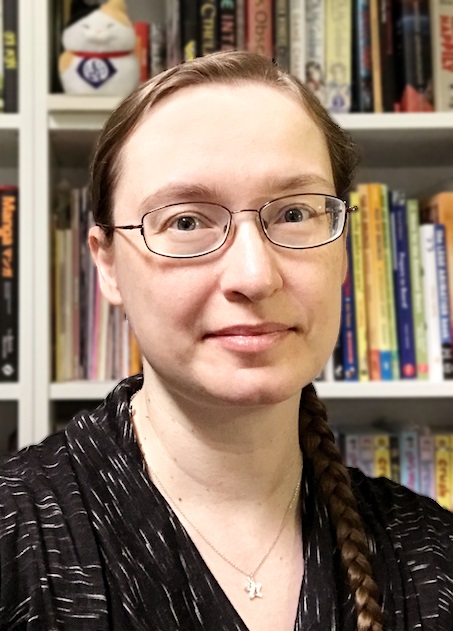 Svetlana Chmakova
Svetlana Chmakova was born and raised in Russia until the age of 16, when her family emigrated to Canada. She quickly made a name for herself with works like Dramacon, Nightschool, the manga adaptation of James Patterson's Witch & Wizard and the webcomic Chasing Rainbows. She graduated from Sheridan College with a three-year Classical Animation Diploma. Here she talks with Shelf Awareness about working with JY, a recent move to New England and The Weirn Books.
You have worked directly with JuYoun Lee on all of your Yen Press/JY projects. What is your working relationship like? After a decade of working together, do you two basically have your own editorial language now?
I have an amazing working relationship with her, she is my guiding light, my reality check and the impossible magician who makes my book deadlines work even after I've wrecked them. I don't know that we have a specific editorial language, but we do have a very established way to approach the development of a book (which we now know involves throwing out my initial outline completely, for example, to make way for something better).
Would you please tell us about The Weirn Books? Be Wary of the Silent Woods is the beginning of a new series within a previously published world of your own making, is that right?
Yes, that's right! It is a spin-off series from my original 4-volume run called Nightschool: The Weirn Books, which is more of a YA introduction into the Night Realm, a world of both established genre folklore and my own additions. The new series is middle grade and is set in the same universe but in a different geographical area, with an entirely new set of characters. It explores different aspects of the Weirn Books world's mythology, magic rules and social structure.
Your website says you live between "Toronto, Canada and California." Why set this series in New England?
I am a rolling stone and I am now in New England, actually. We'll see for how long, haha! My husband is also from here, as are many of my friends, so I've visited the region a lot. And I mean, if you've ever been to New England, you'll know exactly what I mean--every nook and cranny is just calling out to be a fantasy mystery setting. Who am I to reject this siren call?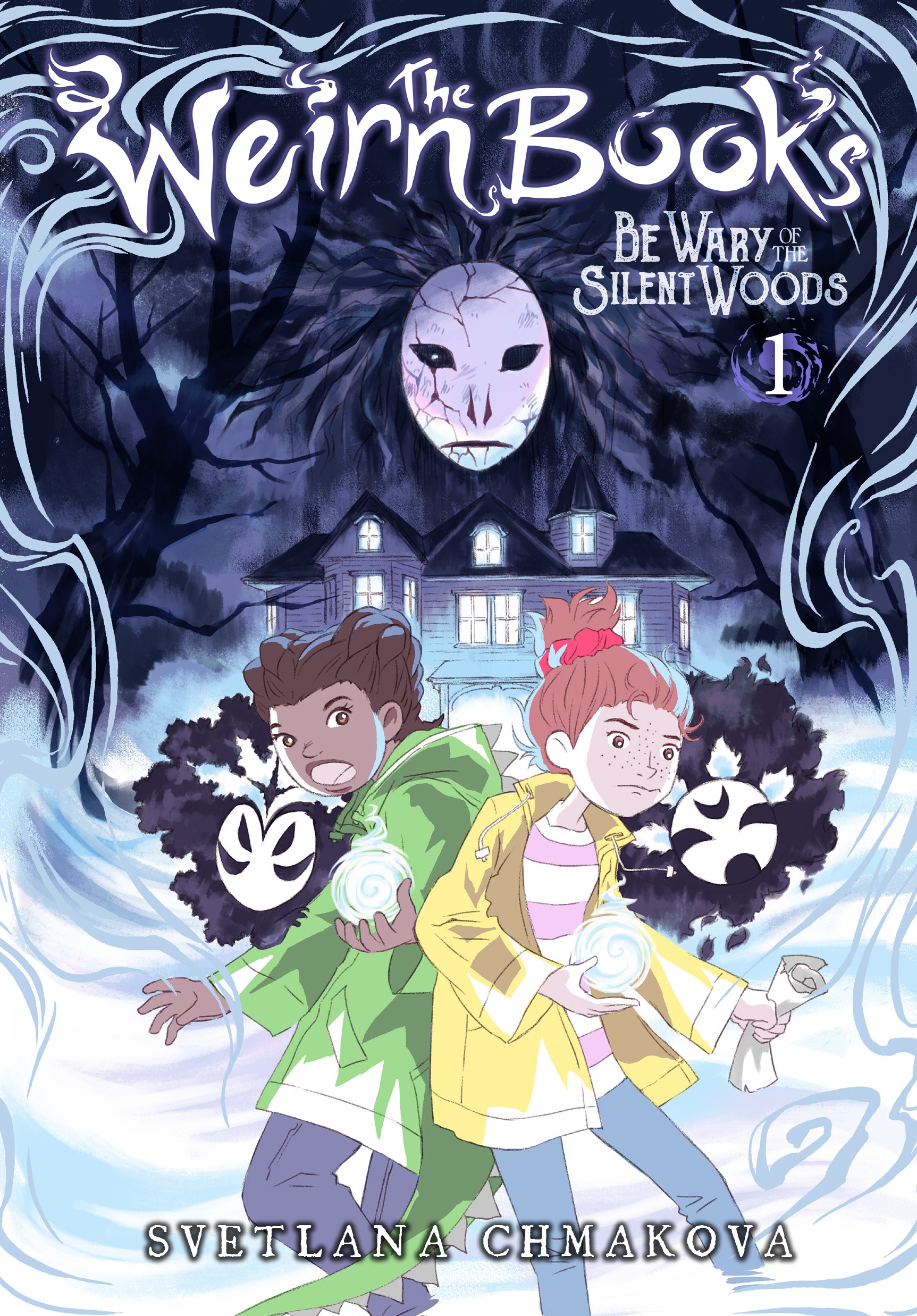 Most residents of New England can attest to the abundance of storms and mosquitos in New England; but in The Weirn Books, there are also "irate mermaids" and "human-passing night things" like "vampires, shape-shifters" and weirns. Are the "night things" in all of New England or just Ailis Maeve Thornton's little town of Laitham?
In all of New England and in all of the world. Things of the night that appear in the Weirn Books are all the creatures that human folktales talk about, and all the ones that they don't. The Night Realm is an entire world neighbor to ours, with shifting and vast geography that overlaps with ours in a lot of places but is separate in others.
What are weirns? Would you tell us a little bit about Ailis and the process of designing her (and others') Astrals' physical features?
Weirns are my own take on the age-old concept of a witch and their cute little familiar--weirns are witches who are born with demon guardian spirits bound to them for life. Ailis is a Weirn! She is a young Weirn so she is still getting to know herself/her Astral, but they have a very strong bond and her Astral would literally punch a werewolf up a tree to protect her. As for the visual design of the Astrals, I've always loved masks and had already previously created several personal characters for whom the mask was their face and had fun with it. Building on the idea that any mask gives a sense of duality to the wearer (which is an aspect of the Weirn/Astral bond), I was doodling and exploring ideas for what would be striking and appealing, design-wise, while reasonable enough to draw repeatedly, and ended up with a cute little mask-face creature with shadowy essence for body. That was the first Astral design! I liked it a lot, so I built the rest of the Astral visuals from that.
All of the night creatures, including the weirns, go to a special night school for magical creatures. It's very fun--with the abundance of "magic school" stories out there, what did you do to make yours stand out?
People come to my work because of my voice and my approach to character/world building, so I never really tried to make my work stand out, if that makes sense? It's already different because it's by me. My books are unapologetic love letters to whatever genre I'm writing in, and urban fantasy is where my little writer heart beats ever since I first discovered it as an impressionable teen. So, if you're into unapologetic authors frolicking in their favorite genre, pull up a chair, grab a cup of tea, this is going to be a fun ride!!
What are the plans for The Weirn Books?
Volumes 2 and 3 are in the works, so please look for those in the next couple of years! That's all I can say for now.
Is there anything else you'd like to tell Shelf readers?
When you read my books, please make sure to look for Mr. Raccoon--he hides in the busy backgrounds and likes it when people find him. Thank you so much for reading and for your support, I will make more books for as long as there are people reading them!