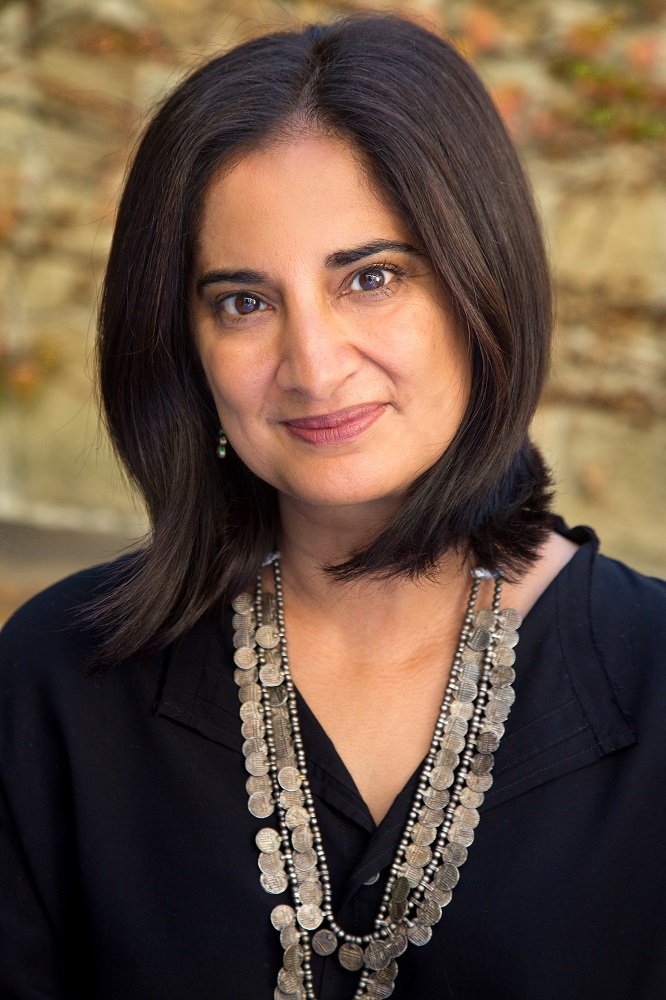 Mallika Chopra
Mallika Chopra is a mom, media entrepreneur, public speaker and published author. She is the author of children's books Just Breathe: Meditation, Mindfulness, Movement, and More, Just Feel: How to Be Stronger, Healthier, Happier and More, and the upcoming Just Be You and My Body Is a Rainbow. Chopra has taught meditation to thousands of people and enjoys speaking to audiences around the world about intention, balance and living a life of purpose.
Would you please tell readers a little bit about your journey?
I am a natural entrepreneur so have had many, many projects--I refer to my work, like my personal life, as a messy journey!
In my book for adults, Living with Intent, I share insights I learned while seeking meaning and balance as a mom and entrepreneur--overwhelmed often by work, family and too many responsibilities! As I began to speak to audiences around the world, the most common question I received was, "How do we teach meditation and mindfulness to children?" I learned how to meditate when I was nine years old from my father, Deepak Chopra, so I feel privileged to be able to share my own experiences with others. The Just Be Series--which includes Just Breathe, Just Feel and Just Be You (coming out in March)--share many of the tools, lessons and insights that I learned as a child, and have had the opportunity to teach throughout my life.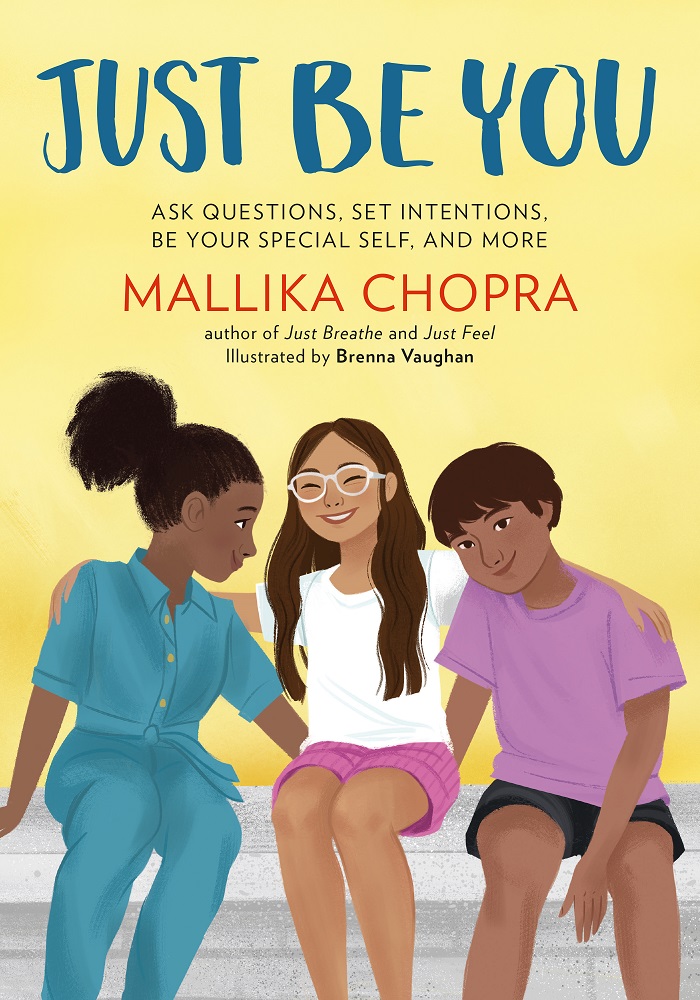 Just Breathe and Just Feel were directed at the 8-12, middle-grade audience. Why did you choose that age range?
I love writing for middle graders because this is an age when kids are curious, aware, ask tons of questions, love to be silly, are open about how their bodies react to situations and express feelings innocently. My books are written to guide an experience: when children breathe deeply, name feelings, explore their likes and dislikes or feel connected to nature, the experience belongs to them. It is not intellectual, but rather about their individual insights and knowingness.
Just Be You is also for the middle-grade audience. It is dedicated "to you, the reader. You are the inspiration, the hope, and the light of the future." How do you think children approach a book like this?
Just Be You is about asking questions, setting intentions and celebrating your special self. My intent with this book is to honor children's natural inclination to explore, dream, wonder, imagine and think about the values they want to live by. Children are living in a hyper-stimulated world where we often put too much pressure on them to achieve goals or define (often by adults) who they are early on. Hopefully this book gives children (and the adults in their lives) space to embrace uncertainty, possibilities, belonging and the lifelong journey of self-discovery. In my personal experience, when you know yourself beyond the labels, then you feel more secure, belonging, and confidence.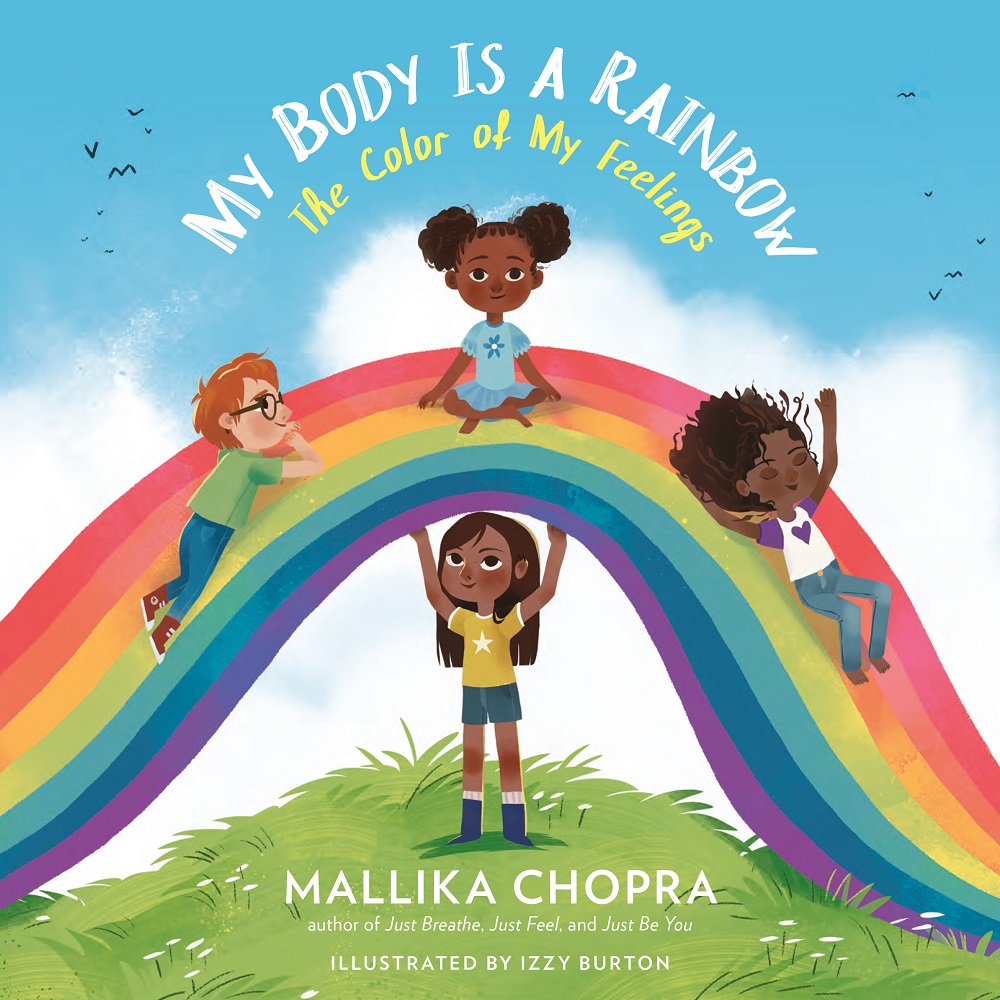 Your other upcoming title with Running Press Kids, My Body Is a Rainbow, is a picture book about feelings for ages 4-8. Why a picture book?
I often speak at schools. The Just Be Series has been a great curriculum of sorts to use in middle schools because I can engage with kids who love sharing how their body feels, how their mind races and how they can calm down with a tree pose or silent meditation. (Middle school kids love to demonstrate!)
With the younger children, I have found that colors, movement and imagination get them really engaged in the experience. My Body Is a Rainbow helps guide kids into using color, breath and attention in the body to become familiar with feelings, control overwhelming emotions and dream infinite possibilities.
What are you up to next? Is there anything else you'd like to tell Shelf readers?
I am so excited to be a "mindfulness consultant" on Stilllwater, a new, animated children's series on Apple TV+. The show, based on Zen Stories by Jon Muth, aims to teach subtle life lessons through a wise panda (Stillwater) who develops a special friendship with three siblings who live next door. This series is so well done--it's joyful, beautiful, insightful! I feel lucky to be linked to it, as it's another offering to teach kids how meditation, mindfulness, self-reflection and service can help them be resilient, purposeful and happier.