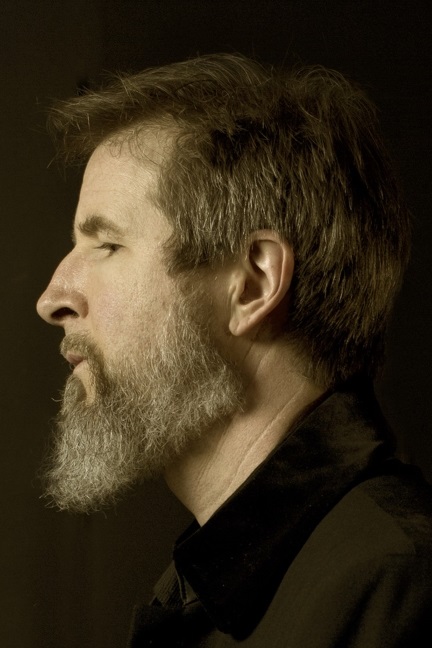 Brom
Slewfoot: A Tale of Bewitchery by Brom (hardcover, $29.99, 9781250622006, September 14, 2021)
Over the past few decades, acclaimed dark fantasy artist Brom has lent his distinctive vision to all facets of the creative industries, from novels and games to comics and film. He is the author of The Child Thief, Krampus, Lost Gods, and the award-winning illustrated horror novels The Plucker and The Devil's Rose. Brom is currently kept in a dank cellar just outside of Seattle.
Slewfoot is set in Connecticut in 1666. An ancient spirit awakens in a dark wood. The wildfolk call him Father, slayer, protector. The colonists call him Slewfoot, demon, devil. To Abitha, a recently widowed outcast, alone and vulnerable in her pious village, he is the only one she can turn to for help. Together, they ignite a battle between pagan and Puritan--one that threatens to destroy the entire village, leaving nothing but ashes and bloodshed in their wake.
Slewfoot is a tale of magic and mystery, of triumph and terror as only dark fantasist Brom can tell it--featuring more than two dozen original paintings.
Here Brom tells about the origins of Slewfoot: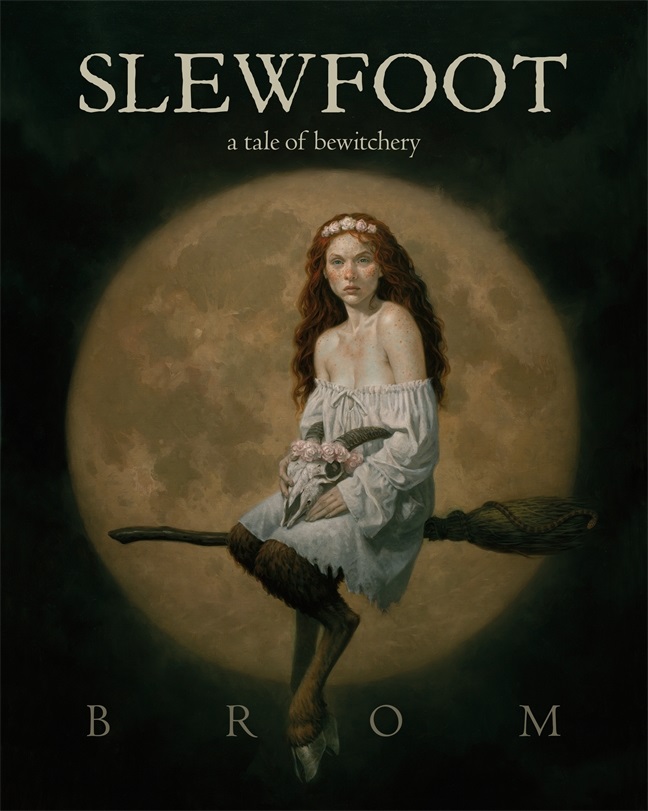 "I have always been fascinated by the dark side of a soul, whether human or other," the author says. "Is it evil to kill that which we need for substance? Is it evil that the wolf should slay the fawn? Or is it just being that which it is?
"Each book I have written explores this theme and with Slewfoot I continue the narrative, but this time I dive not just into my fascination with the dark soul, but also with the dark side of history. The Puritans were very noble in their pursuit of religious purity, but, as with all power structures, there are those who would twist and manipulate the dogma for their own gain and desires, which to me is one of the truest forms of evil.
"It was while watching a documentary on the Salem witch trials that I kept thinking, Now what would it be like if those accused of witchcraft were really witches, if the Devil was their ally, what havoc would ensue? And the tale of Slewfoot was born."