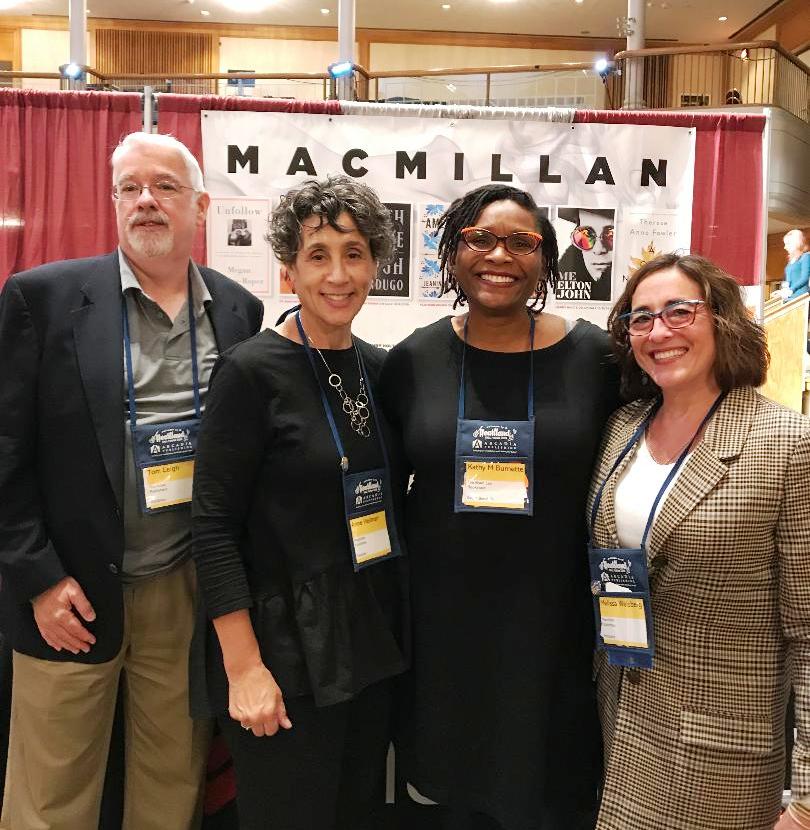 A 2019 Macmillan scholarship went to Kathy Burnette, owner of Brain Lair Books in South Bend, Ind. Pictured: (l.-r.) Tom Leigh and Anne Hellman, Macmillan; Kathy Burnette; Melissa Weisberg, Macmillan.
While celebrating its 25 years and its amazing work helping the industry, Binc knows that there are continuing challenges for bookstores, comic shops and their employees, particularly, on a personal level, involving housing and medical emergencies. For the future, the foundation wants to renew an emphasis on professional development, especially as in-person conferences, shows and schools become the norm again. Those efforts focus in large part on its array of scholarships, many of which were put on hold because of the pandemic but are being renewed. Some examples of past professional development scholarships include:
Binc also offers scholarships for the ABA's Winter Institute and Children's Institute, the regional fall conferences and Booksellers Certification Program.