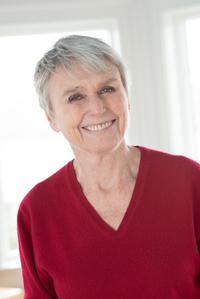 Susan Cooper
Susan Cooper is one of our foremost children's authors; her classic five-book fantasy sequence The Dark Is Rising has sold millions of copies worldwide. Her many books have won the Newbery Medal, a Newbery Honor and the Boston Globe-Horn Book Award, and been shortlisted five times for the Carnegie Medal. Susan Cooper lives on a saltmarsh island in Massachusetts, and you can visit her online.
You say that you were a McElderry author before the imprint even began.
The very first letter I had from Margaret McElderry is dated April 27th, 1966. It begins, "Dear Mrs. Grant, I have been meaning for a long time—ever since I read Over Sea, Under Stone—to get in touch with you directly and tell you of my very real pleasure in your book. We are very pleased indeed to have it on our list in this country...." I'd written Over Sea in my 20s, before marrying an American and moving to the U.S., and its British publisher Jonathan Cape had sold the U.S. rights to Margaret at Harcourt, Brace and World. I wasn't a debut author—I'd already published two adult books—but I'd never come across an editor with her personal touch. At the end of that first letter, she wrote: "Needless to say, I am very curious to know what you may be planning next for children—in fact, I hope that there is something actually in work now. If you find the time—and have the inclination—I'd love to hear from you about this."
And she did, because I'd already written a novel about children in World War II, called The Camp, and found that nobody wanted to publish it as an adult book. I promptly sent it to Margaret, and she wrote back, "Yesterday I read The Camp and haven't been able to stop thinking of it since then. It is an absolute heart-breaker—I was in tears at the end—and an extraordinarily perceptive piece of writing, and I do hope with all my heart, that we may publish it as a book for young readers." After some skillful editing to remove passages that seemed too adult, she published it in 1970 as Dawn of Fear, and we met for the first time. As a person, she was a wonderful discovery, warm and encouraging; we were instantly friends, and when I tentatively mentioned my glimmer of an idea for a new book she wrote later, "I'm terribly keen to know how the next idea—the fantasy set in England—is coming along, so please do go on 'brooding gently' and I'll await the results with all the patience I can muster."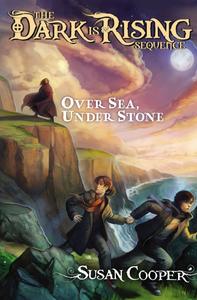 Did you know, with Over Sea, Under Stone, that you wanted to write a series?
I'd written Over Sea, Under Stone without any thought of its ever having a sequel, but when I began thinking about this new book my imagination went into overdrive and produced a plan for a sequence not only linking the two books but adding three more. In those days, this seemed hugely over-ambitious. But Margaret wrote gaily, "How perfectly marvelous to know that the next book and Over Sea are part of a sequence of five. What a glorious future! Don't for one moment think that this is daunting news, it is simply great."
And later she wrote, "The overall title The Dark Is Rising is perfectly marvelous and, so far as I know, has not been used, so hang on to it for it has a lovely sound."
It was at that point that the roof fell in: Margaret was fired from what was then Harcourt Brace Jovanovich by its new owner William Jovanovich—and like most of her authors, I broke my Harcourt Brace contract and went with her to the new imprint founded in her name at Atheneum. So, it was for MKM Books that we discussed and edited the "long and expensive" book that I called The Gift of Gramarye, but that Margaret asked me to rechristen The Dark Is Rising (in case children would think it was a book about grammar). I wrote to her, "I am half bubbly and half frightened about this book; it makes me feel more maternal than any I've ever written."
It's been 57 years since the publication of Over Sea, Under Stone. Could you please tell us a bit about working with and knowing McElderry?
Part of Margaret's genius as an editor was that she didn't try to shape her authors; she believed in giving them the freedom to follow their instincts—while firmly making suggestions to improve the resulting book. The Dark Is Rising was indeed too long, and I made some cuts that she suggested ("This book has a little too much weather"). Together we made minor alterations and discussed the merits of suggestions from my U.K. editor, since my books were now simultaneously edited and published on both sides of the Atlantic. It was Margaret whose judgement I trusted absolutely—and who would occasionally defend me in battles with her copy editors, particularly over my use of commas and refusal to follow the more ridiculous fiats of the Chicago Manual of Style. The defense had nothing to do with our friendship but came from her nature as an editor: deep down, her support for the writer passionate about the rhythm of words overcame her belief in rules.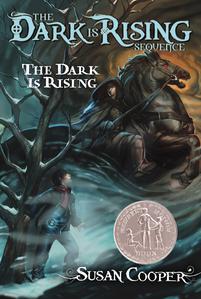 With her encouragement, I followed my plans for the next books in the sequence, and by the time The Dark Is Rising was named a Newbery Honor (something whose significance she had to explain to me), I had just finished the first draft of book number four. "What a glorious title, The Grey King," she wrote to me, "I can't wait to read it." By now the letters were no longer "Dear Mrs. Grant" but "Dearest Susan... much love, Margaret," and she was Aunt Margaret to my children, and my closest friend until the end of her very long life. But the strength of the professional relationship persisted through all my subsequent books, with the mutual respect and understanding that all her authors enjoyed, and when I was lucky enough to make a Newbery Medal acceptance speech at ALA for The Grey King, its most heartfelt words were, "Margaret McElderry is the wisest and most sensitive editor-publisher I have ever known, anywhere."
Is there anything else you'd like to tell Shelf readers?
Like me, The Dark Is Rising sequence has been around for a long time, and I'm deeply grateful, especially for the newly designed edition that's on its way from MKM Books. The second book, which was made into a movie that's best forgotten, is now being translated by some real magicians into radio for the BBC, who are also contemplating a TV series of the sequence. As for the author, in reaction to the gloomy years of Covid I've just finished writing an adult book about all the moments, people and things that have brought joy into my long life. I think it's called Celebrating, and one of the people it celebrates is, of course, Margaret K. McElderry. —Siân Gaetano, children's and YA editor, Shelf Awareness