Karen Wojtyla tells readers below about some of the excellent upcoming titles from Margaret K. McElderry Books.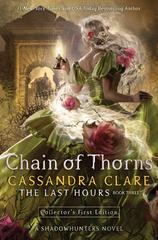 Chain of Thorns by Cassandra Clare (MKM Books, $24.99, January 31, 2023)
Clare has delighted a generation of readers with her bestselling Shadowhunter books—not to mention influencing many writers, who tell me they fell in love with fantasy when they fell into her immersive storytelling. We are now finishing up the Last Hours trilogy with a novel that will keep the pages turning with all the thrills, chills and feels that every one of her books delivers... and that keep readers clamoring for more!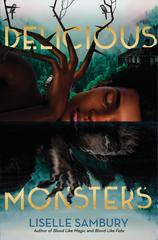 Delicious Monsters by Liselle Sambury (MKM Books, $21.99, February 28, 2023)
This is one of those rare books that transcends its own genre. It's so much more than a horror novel—it's a powerful meditation on the far-reaching effects of trauma and explores the many ways that the media fails Black girls. With Liselle Sambury's gorgeous writing and her talent at slowly unraveling a mystery, this is one of those books that will stick with you long after you finish.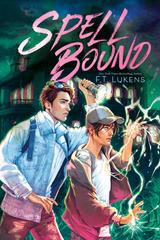 Spell Bound by F.T. Lukens (MKM Books, $19.99, April 4, 2023)
New York Times bestselling author F.T. Lukens is back with a new queer fantasy romance, this time featuring enemies-to-lovers in a modern second-world fantasy. F.T. is adept at writing charming characters with crackling emotional chemistry, and this offering is no exception! You'll discover plenty of mystery, action and humor in this tale of rival apprentices who must team up to save their teachers—or risk losing their magic forever.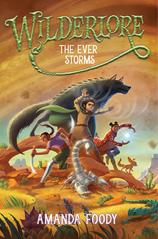 The Ever Storms by Amanda Foody (MKM Books, $17.99, January 31, 2023)
Amanda Foody continues her New York Times bestselling Wilderlore series featuring the kind of world-building that beckons readers to join in. There are magical biomes and fantastical creatures, all full of elements that fans of How to Train Your Dragon and Pokemon love! In this third offering, Barclay Thorne works to save the people of the Desert while navigating a magical boarding school and an epic prank war. There's also wonderful representation: Barclay is bisexual, characters come from a variety of racial backgrounds and there is a character who uses a prosthetic leg featured on the cover.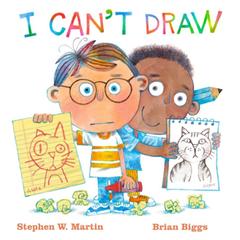 I Can't Draw by Stephen W. Martin, illus. by Brian Biggs (MKM Books, $18.99, October 18, 2022)
Kids can enjoy this picture book for the sheer hilarity of looking at the creations of Max, a kid who cannot draw. He is truly terrible! He asks his best friend for help, and together they learn that maybe perfection isn't everything. Maybe self-expression, and being happy with who you are, are more important—and having friends to share that with! What sets this apart is the brilliant artwork of Brian Biggs, as we see the story develop in the pictures that each boy draws. And we all get to enjoy Max's amazing imagination!