It's a new day for Mariner Books. The storied imprint that traces its beginnings to 1832 continues to maintain and renew a backlist of legendary and classic titles, but at the same time, Mariner Books is publishing a range of new nonfiction and literary fiction that showcases a dazzling array of writers with fresh ideas and voices.
The changes at Mariner Books began following HarperCollins's purchase of the trade publishing division of Houghton Mifflin Harcourt last year. Mariner Books, which had been a trade paperback line, became an independent imprint within HarperCollins's Morrow Group, and Morrow's Custom House imprint was merged into Mariner Books. Now most of HMH's titles are published under the banner of Mariner Books.
The mandate for the new Mariner Books is simple. As Liate Stehlik, president and publisher of the Morrow Group at HarperCollins, explains: "Continuing one of the great legacies in American publishing, Mariner Books publishes captivating works of nonfiction and fiction that are thoughtfully engaged with the world we inhabit. I am excited and proud of the creativity and energy at Mariner Books, and eager for readers to discover our books in the months and years to come."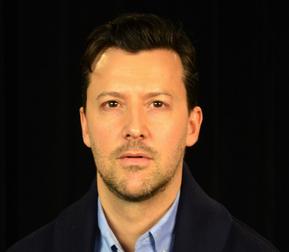 Peter Hubbard
Peter Hubbard, vice-president, editorial director, adds, "Mariner is continuing the legacy of Houghton Mifflin Harcourt with fresh vision and new energy, which is to say we proudly carry forward one of the great traditions of American publishing." He also notes that HarperCollins and Morrow offer a home that "provides Mariner and the former HMH authors and editors with the resources, stability, immensely talented colleagues, and creative autonomy needed to thrive and write another chapter in our storied history. We're not starting from scratch, and the truth is the HMH/Mariner legacy is extraordinary, and it's my job to empower our editors and authors to publish wonderful books that honor that heritage."
New Mariner Books titles set out "to explore and interrogate the full breadth of our world," and are written by "some of today's finest novelists, journalists, historians, sports and travel writers, and scientists." At the same time, Hubbard emphasizes that while Mariner Books is serious, "we're not precious!" The imprint has "fun books in the works" on such subjects as LEGO toys, Bo Jackson, Whitney Houston, and "even a delicious murder mystery called Everyone in My Family Has Killed Someone by Benjamin Stevenson."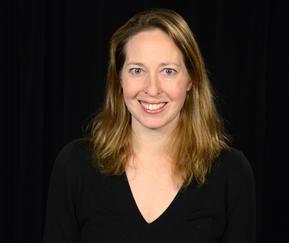 Kate Nintzel
Kate Nintzel, v-p, executive editor, is especially excited about Mariner Books' fiction program. "Fiction is culture!" she says. "And fiction is craft. It's where storytelling and culture intersect. The fiction we're doing at Mariner engages with the world around us and interrogates the way we tell stories."
Among examples are several fall novels, including Lynn Steger Strong's Flight, "exploring what it means to be a family in America today," and Sussie Anie's To Fill a Yellow House, "a lyrical debut about gentrification and unlikely friendship set in an unnamed London suburb" (more about them below) as well as Amy Fusselman's The Means, "a sharp satire of class, wealth, and summer homes."
Future titles include Tara Conklin's Community Board, "a non-Covidy novel about unexpected isolation and the double-edged sword that is neighborhood message boards," novels from Kate Morton, Christina Baker Kline, T Kira Madden and Meng Jin as well as the final installment in Elly Griffiths's beloved Ruth Galloway series.
"We're about to see an extraordinary time for fiction," she adds. "It's been a transformative couple of years. I can't wait to see the work that comes out of our collective experience, and I can't wait for Mariner to bring those novels to readers everywhere."