Nicole Angeloro
Mariner Books has an astounding backlist that includes among many other classics: Henry David Thoreau's Walden, Nathaniel Hawthorne's The Scarlet Letter, Willa Cather's My Ántonia and O Pioneers!, T.S. Eliot's Four Quartets, W.E.B. Du Bois's Black Reconstruction in America, J.R.R. Tolkien's The Lord of the Rings and The Hobbit, Antoine de Saint-Exupéry's The Little Prince, Rachel Carson's Silent Spring, Philip Roth's Goodbye, Columbus and The Plot Against America, Flannery O'Connor's A Good Man Is Hard to Find, Margaret Atwood's The Handmaid's Tale, Italo Calvino's Invisible Cities, Alice Walker's The Color Purple, José Saramago's Blindness, Jhumpa Lahiri's Interpreter of Maladies, Yann Martel's Life of Pi, Jonathan Saffran Foer's Extremely Loud and Incredibly Close, Eric Schlosser's Fast Food Nation, Timothy Egan's The Worst Hard Time, Alison Bechdel's Fun Home, and many others.
Mariner Books editors have many backlist favorites that they believe warrant renewed attention. For Hubbard, one of these is Let the Dead Bury the Dead by Randall Kenan, which Mariner Books plans to reissue later in 2023. He promises there are more since "I discover a new 'hidden gem' seemingly every week!"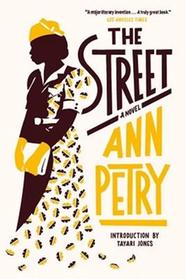 For senior editor Nicole Angeloro, who focuses on backlist, picking favorite backlist titles is "like picking a favorite child," but several authors and titles stand out. One is Ann Petry, who's having "a bit of renaissance." In 2020, Mariner published a new edition of The Street, first published in 1946, with an introduction by Tayari Jones. And new editions of other titles, including Country Place and Miss Muriel and Other Stories, are appearing soon. In addition, Petry's The Narrows will be, along with The Origins of Totalitarianism by Hannah Arendt and The Things They Carried by Tim O'Brien, one of the three inaugural titles in the launch of Mariner Books Classics in 2023.
Angeloro also cites Virginia Woolf, "not a hidden gem in the least," but someone people should read more of, beyond her best known books Mrs. Dalloway and To the Lighthouse. "We had a long publishing relationship with Woolf and have a lot of titles that fly under the radar," like Between the Acts. "You don't have to a completist," she says. "And the classics are classic for a reason, but reading more of an author's body of work can be really rewarding."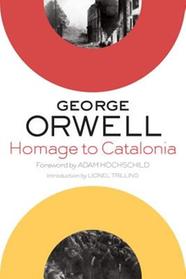 Another example of the dynamic of a important author with some lesser-known work is George Orwell, whose classic books are 1984 and Animal Farm but who is also the author of a range of nonfiction, including Homage to Catalonia, particularly resonant after Russia's invasion of Ukraine.
Mariner Books is highlighting some of its backlist with repackages that create a signature look for the author, including titles by Woolf, Philip K. Dick, and José Saramago. It plans to do with same with Orwell.
Angeloro emphasizes that there's much more to come. While Mariner Books has "a storied past, it is more than its history. I'm so excited about the prospective Mariner backlist. All the amazing frontlist titles that we are publishing now and in the future that will be classics one day."