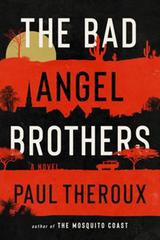 The Bad Angel Brothers: A Novel by Paul Theroux ($28.99, 9780358716891, September 6, 2022)
The acclaimed author of a range of novels and travel books, including The Mosquito Coast and Ghost Train to the Eastern Star, Paul Theroux has written a brilliant new novel of chilling psychological depth, the tale of a younger brother whose lifelong rivalry with his older brother--a powerful lawyer with a pattern of gleefully vicious betrayals--culminates in the ultimate plan: murder. Editor Millicent Bennett says, "There are few writers as good at skewering humanity in all its brutal and poignant hilarity as the legendary Paul Theroux, and in The Bad Angel Brothers we get two of his most powerful and irresistible characters yet. Frank Belanger is a villain for the ages--because who can get under your skin as deeply and viciously as a sibling?"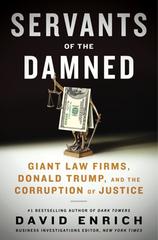 Servants of the Damned: Giant Law Firms, Donald Trump, and the Corruption of Justice by David Enrich ($32.50, 9780063142176, September 13, 2022)
David Enrich, Business Investigations Editor of the New York Times and author of the bestselling Dark Towers, here offers an exposé of the astonishing yet shadowy power wielded by one the world's largest law firms, Jones Day, which has represented the Trump campaign, Big Tobacco, Purdue Pharma, Fox News, Russian oligarchs, and many Fortune 500 companies. The story of Jones Day, founded in 1893, illustrates the changes that have swept the legal industry in recent decades. Peter Hubbard comments, "In this masterful book--more than once it had me thinking of Michael Clayton and The Firm--one of the finest business reporters of our time reveals the dark side of American law."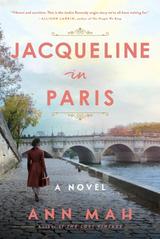 Jacqueline in Paris: A Novel by Ann Mah ($27.99, 9780062997012, September 27, 2022)
Ann Mah, the food and travel writer and bestselling author of The Lost Vintage, provides a rare and dazzling portrait of Jacqueline Bouvier during her college year abroad in Paris--before the world came to know her as Jackie Kennedy and then Jackie Onassis. This is an intimate and electrifying story of love and betrayal, and the coming-of-age of an American icon. Katherine Nintzel says, "Rigorously researched, deliciously imagined, this is the most beguiling Jackie novel I've read. As much a love letter to post-war Paris as it is a nuanced character study of one of the most famous women of our time. Mah has created a rich and satisfying treat."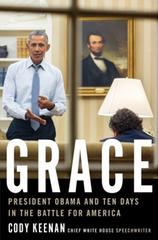 Grace: President Obama and Ten Days in the Battle for America by Cody Keenan ($29.99, 9780358651895, October 4, 2022)
President Obama's chief speech writer Cody Keenan focuses on ten electrifying days in June 2015 that included the racist massacre in Charleston, S.C., and the Supreme Court decisions in favor of the Affordable Care Act and marriage equality--and the creation of the president's speeches on those powerful subjects. He highlights the craft of speechwriting at the highest level, with a boss who is relentlessly poetic and perfectionist. (At one point, Obama suggests that Keenan pour a drink and listen to some Miles Davis to "find the silences.") Editor Deanne Urmy praises Keenan's "intimate, insider view of Barack Obama making brilliant edits with a stroke, on incredibly high-stakes speeches under intense deadlines... for writing/editing geeks, there's nothing like it."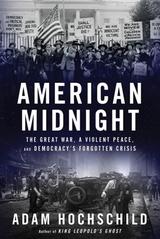 American Midnight: The Great War, a Violent Peace, and Democracy's Forgotten Crisis by Adam Hochschild ($29.99, 9780358455462, October 4, 2022)
Award-winning historian Adam Hochschild (King Leopold's Ghost, To End All Wars and Bury the Chains) provides a timely, fast-paced, revelatory new account of a pivotal but neglected period in American history: World War I and its stormy aftermath, when bloodshed and repression on the home front nearly doomed American democracy. The period's toxic currents of racism, nativism, red-baiting, and contempt for the rule of law feel ominously familiar today. Peter Hubbard says, "Legendary historian Adam Hochschild delivers an expansive, character-driven account of one of the darkest yet most overlooked periods in U.S. history: 1917-1921, and effectively illuminates the present by revealing this resonant past."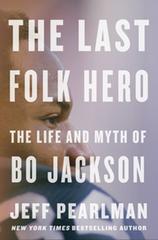 The Last Folk Hero: The Life and Myth of Bo Jackson by Jeff Pearlman ($29.99, 9780358437673, October 25, 2022)
From Jeff Pearlman, the sports journalist whose Showtime was the basis for HBO's Winning Time, The Last Folk Hero tracks the story and mystery of Bo Jackson, the great athlete from the late '80s to the early '90s who played both professional football and baseball but then seemingly vanished. Peter Hubbard says the author is perfect for the subject: "Jeff is one of the great sportswriters of our time, and he calls Bo 'the most fascinating subject of all his ten bestselling books.' As a child of the '80s and '90s, I agree, and will add it's a must read for any sports fan, regardless of what sport you follow or team your root for."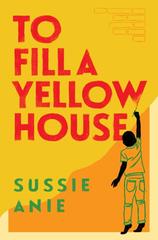 To Fill a Yellow House: A Novel by Sussie Anie ($27.99, 9780063087385, November 1, 2022)
This debut novel by Sussie Anie, a British-Ghanaian writer, is set in London and tells the story of an unlikely friendship between a young first-generation immigrant and the white middle-aged owner of a local charity shop. Katherine Nintzel says, "It's always a joy to find a writer whose use of language makes me see the world differently. This is a novel that is impossible to read fast; you want to luxuriate in the playful and inventive portrait of modern London."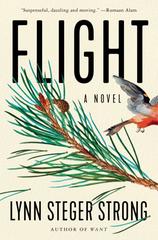 Flight: A Novel by Lynn Steger Strong ($27.99, 9780063135147, November 8, 2022)
Lynn Steger Strong, the author of Want and Hold Still, uses shifting perspective to tell the story of a family gathering for Christmas in upstate New York after the death of their beloved matriarch, at odds over the settling of her estate--a novel about art, grief, shame, ambition, joy, and the American safety net. Katherine Nintzel observes, "Strong writes about the complexities and challenges of living in America today with grace, elegance and unparalleled insight. This is a knockout of a novel, as intimate as it is ambitious."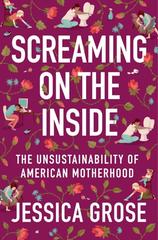 Screaming on the Inside: The Unsustainability of American Motherhood by Jessica Grose ($28.99, 9780063078352, December 6, 2022)
An opinion writer at the New York Times who writes a popular newsletter on parenting, Jessica Grose dismantles centuries of unrealistic parenting expectations and empowers today's mothers to make choices that serve themselves, their children, and their communities. Katherine Nintzel attests that Grose knows her stuff, saying, "I consider myself one of many parents I know who would not have made it through those first six months of the pandemic without Grose's clear-eyed, wise journalism. She's the voice of modern parenting: feminist, inspiring and thought-provoking without ever inducing guilt or shame. This book will change the way you think about motherhood for the better."