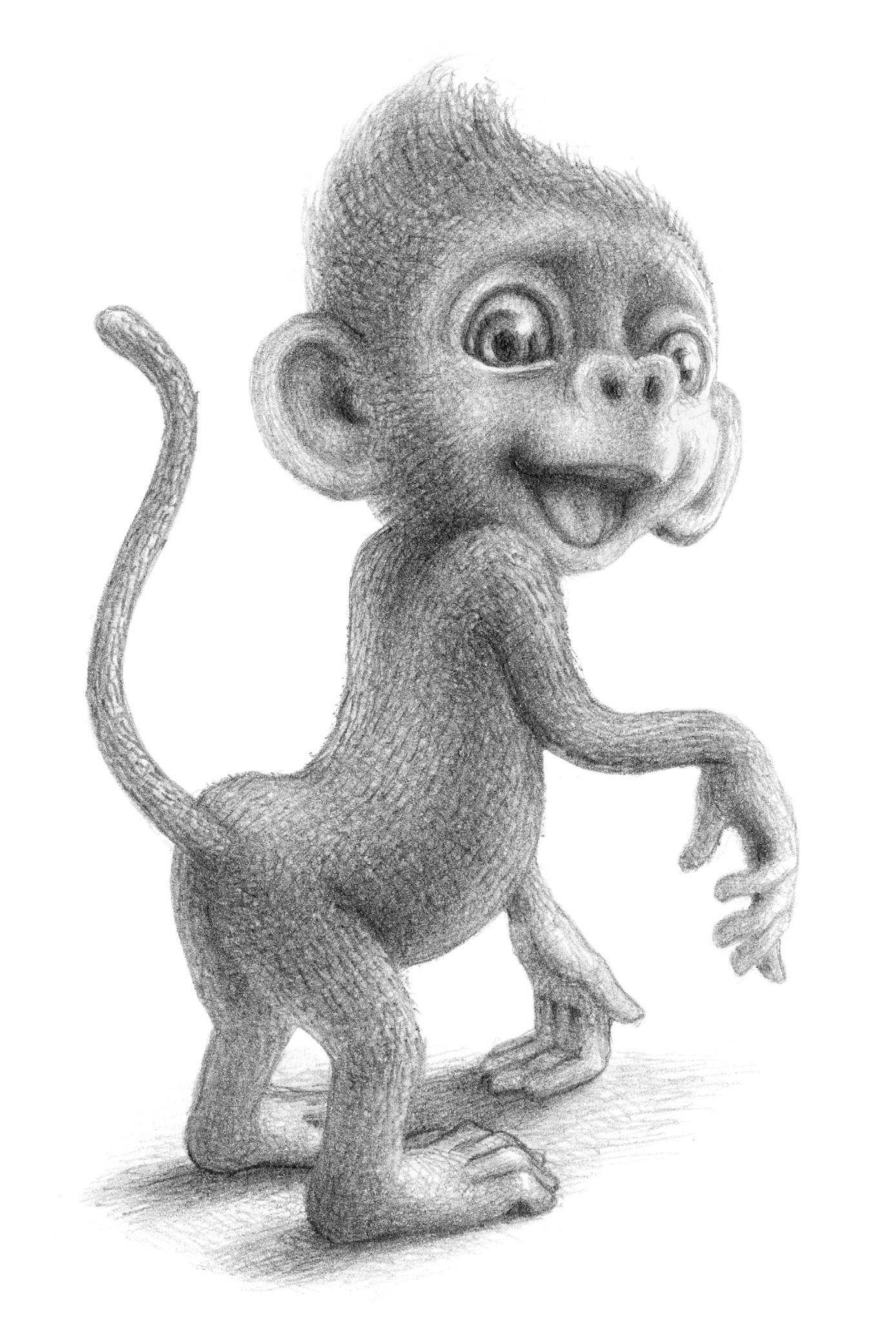 Brian Selznick is the Caldecott Medal-winning creator of the New York Times bestsellers The Invention of Hugo Cabret (adapted into Martin Scorsese's Oscar-winning Hugo), Wonderstruck (adapted into Todd Haynes's eponymous movie) and The Marvels. Among the celebrated picture books Selznick has illustrated are the Caldecott Honor Book The Dinosaurs of Waterhouse Hawkins by Barbara Kerley and the Sibert Honor Book When Marian Sang by Pam Muñoz Ryan.
David Serlin is a writer, editor and historian who teaches at the University of California, San Diego. He is the author or editor of numerous books and articles for adults. Baby Monkey, Private Eye (due out from Scholastic in February 2018) is his first book for children. David and Brian divide their time between Brooklyn, N.Y., and San Diego, Calif.
How did you come up with this wonderful idea?
David: The origin of the book comes from a period about five years ago when Brian was in London researching The Marvels and I was teaching in San Diego. We were talking on the phone one day and we concocted a story about a little monkey who was a private detective.
Brian: The origin of the book comes from David, who looks like a very cute baby monkey.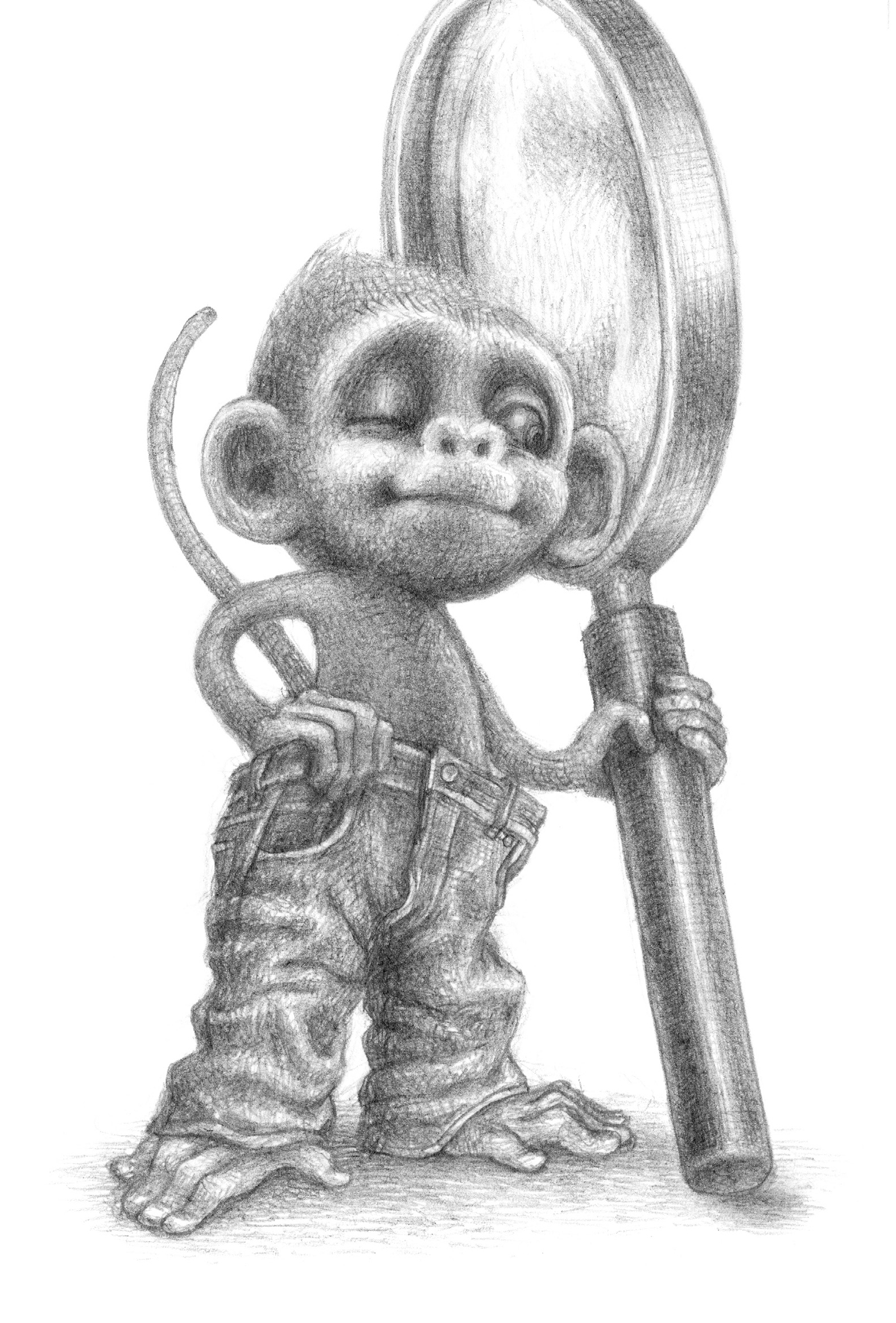 Did you know from the start that you wanted to create an early reader?
David: I don't think either of us imagined anything more than a funny story that we would tell each other and embellish occasionally when we would talk on the phone. When Tracy Mack, Brian's editor at Scholastic, asked him about future projects after they published The Marvels, Brian half-jokingly told Tracy about our funny story of a baby monkey detective. Tracy encouraged us to turn it from a story into a book. Neither of us aimed for it to be an early reader, since neither of us have worked in that form before. But once we started making the book, the structure and scale for it, especially its emphasis on repeated words and repeated image sequences, kind of fell into place, and we saw that we could focus the book as an early reader, albeit a different kind of early reader.
Brian: I like drawing lots of pictures.
How did you decide upon Baby Monkey's pattern for each case?
David: We knew that Baby Monkey should have some rituals as part of his crime-solving preparation. He reads books. He takes notes. He has a snack. These are good daily rituals for anyone to have! But they also lend themselves to the experience of reading, so that there is consistency combined with moments of slight variation. Baby Monkey always eats a snack but it's a different kind of snack each time. This also presented Brian with enormous opportunities for playing with consistency and variation in his images.
Brian: How else would a baby monkey solve crimes?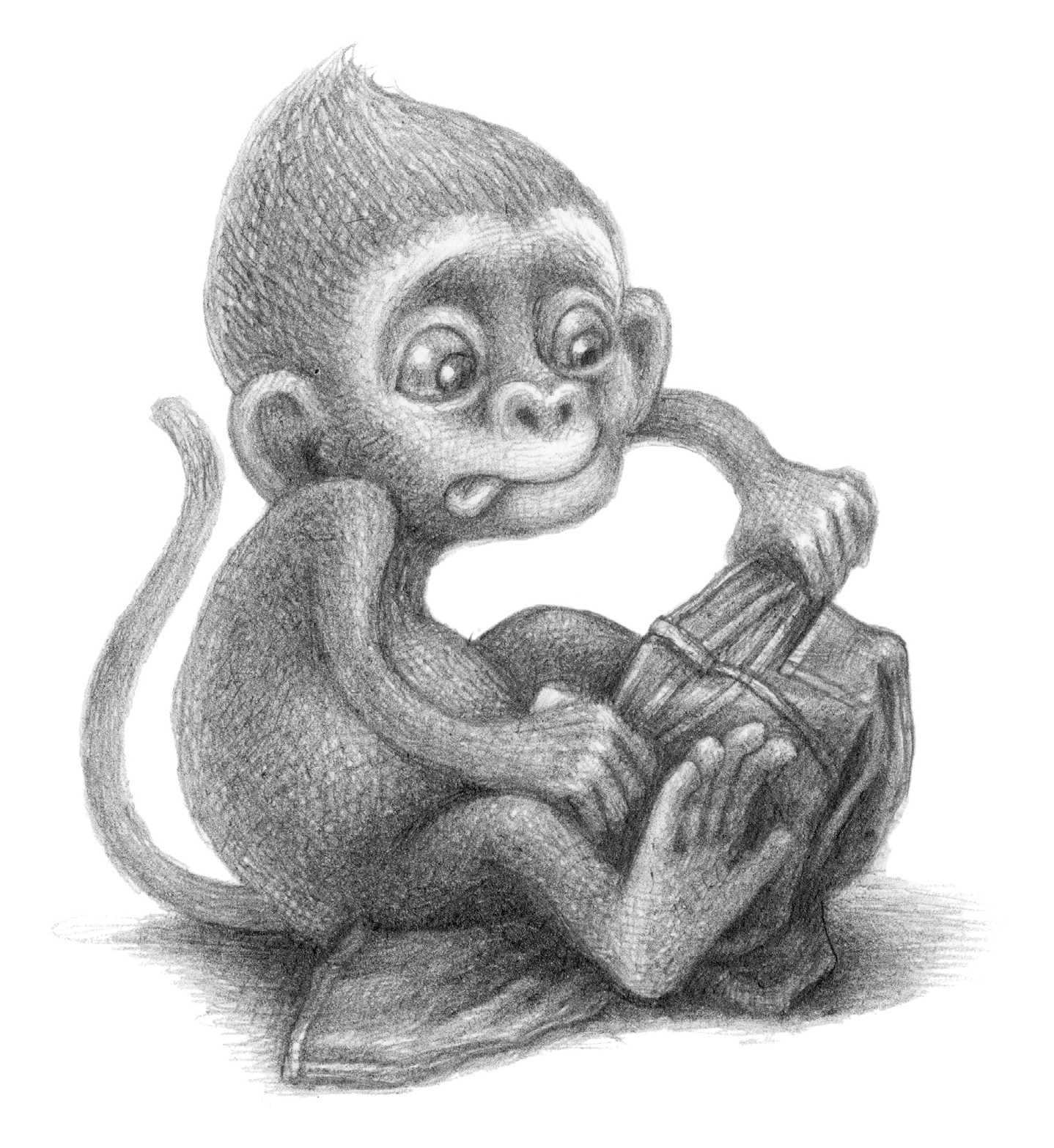 How did the "Baby Monkey puts on his pants" visual joke develop?
David: When we first came up with the story, we tried to imagine different struggles for a little monkey detective who was a genius at solving crimes but who might take an hour to climb a tiny wall. We had him apprehending a snake in a tree but only after taking hours to get into the tree. Finally, we realized that watching him struggle to put on his pants was a big enough struggle for him, but also the one that would provide the most recognition from young readers.
Brian: I just watch David trying to put on his pants every day. It's really funny.
Why a thorough key, index and bibliography in a book for such young readers?
David: As a college professor, I insist that my students provide me with a full bibliography of the works they are referencing when they submit their assignments to me. I thought it would be useful to provide readers with a full bibliography of the books that Baby Monkey uses in his detective work. Baby Monkey is a serious detective who does his homework! He does not rely on the Internet! We also wanted to give kids the experience of knowing what a scholarly book might look like, as well as why and how it looks different from other kinds of books. The key and the index are also invitations for the reader, or his or her parents, to look at the book again, see what they might have missed and take pleasure in Brian's details.
Brian: What was the question?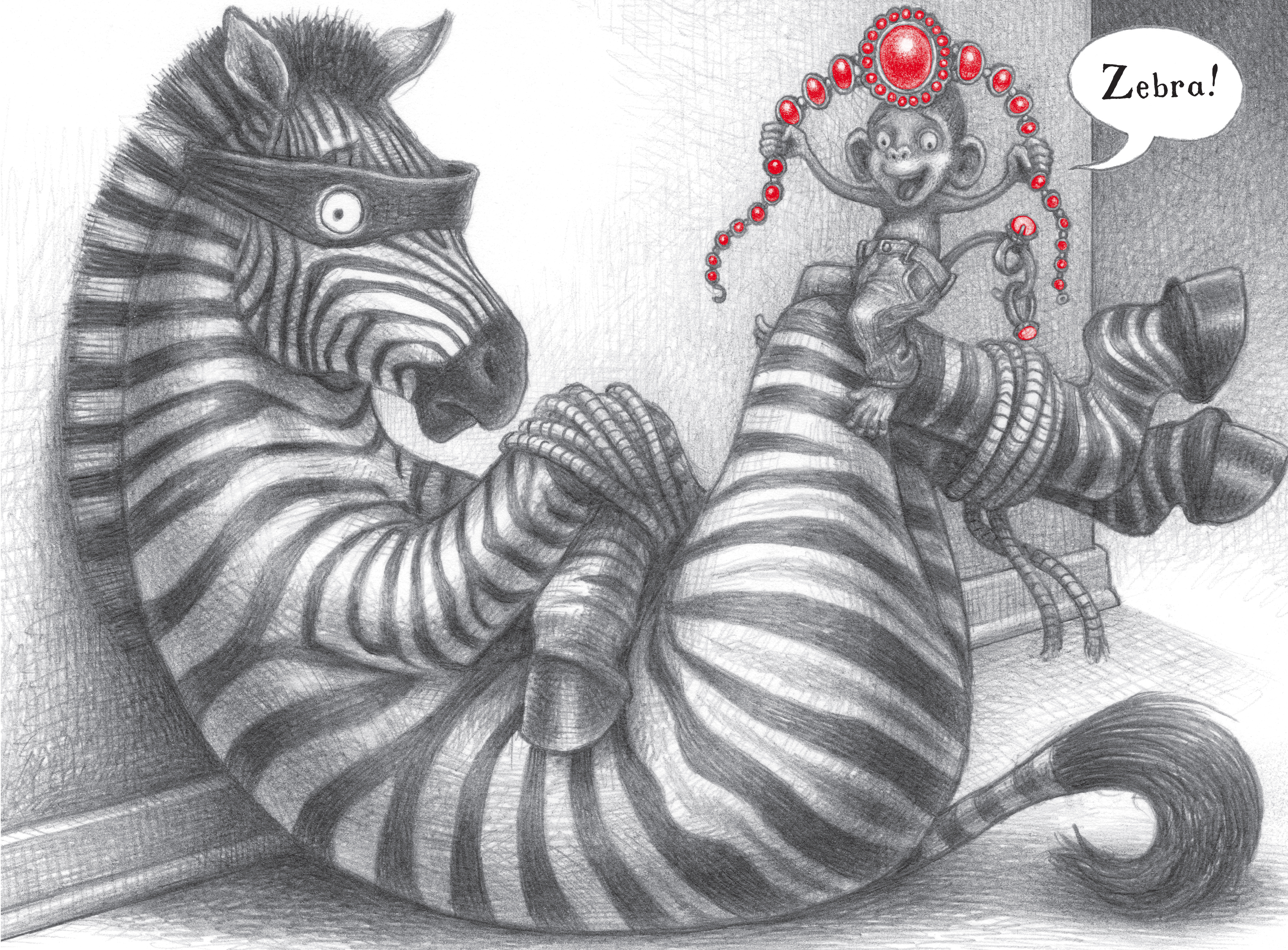 How did you find this balance between illustration and text? And how did you decide upon this color palette?
David: Because Baby Monkey is a private eye, right away we knew we wanted the book to look like a 1940s film noir, with black-and-white illustrations. Inspired by movies like The Maltese Falcon, Brian built a model of a miniature detective's office, complete with furniture, books and even a little desk lamp so that he could capture the spirit of those films in his drawings. The use of red as the "pop" of color came late in the process. Brian thought it might be nice to have some kind of visual indication when Baby Monkey solves the crime and returns the stolen goods to their rightful owners.
Brian: I'm hungry. Do you have a snack?
Can we hope for more Baby Monkey, Private Eye cases in the future?
David: We hope one day to return to the adventures of our little detective. It's been great fun to work in this new format, and we hope that our book inspires children and grownups everywhere to learn how to read and, maybe even more importantly, how to put on their pants.
Brian: Apple slices! Mmmm!