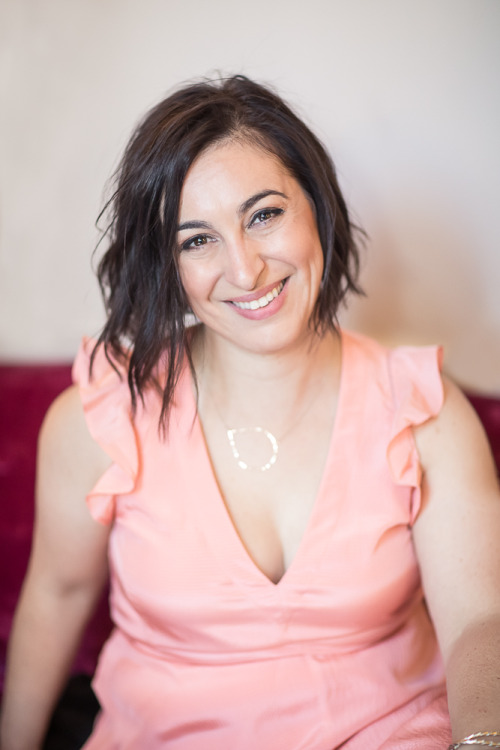 photo: Shannon Carpenter
Miriam Parker is the associate publisher of Ecco. She has an MFA in Creative Writing from UNC Wilmington and a BA in English from Columbia University. She lives in Brooklyn with her spaniel, Leopold Bloom. The Shortest Way Home (Dutton, July 31) is her first novel.
Tell us about the inspiration for The Shortest Way Home.
In a lot of ways, this book is a dream for me. I love reading, I love wine, I love travel. This was a book I wrote in the mornings, on vacation and on the weekends away from my job. I decided I was going to take all the things I loved and write a book about them.
Are you a wine enthusiast? Have you spent time in Sonoma, where the book is set?
I've always loved wine. I love California, and I've been to Sonoma a number of times. The first time was when I was finishing graduate school and at a crossroads in my life. I had considered "quitting my life" and moving to California. I stayed in downtown Sonoma, found a winery and joined their wine club. I didn't stay there: I ended up coming back to New York and working in publishing. But the winery had lodged in my brain, and I kept mentally going back there. It's sort of the path not taken.
Did you go back to Sonoma once you started writing the book?
Yes! On that first trip, I wasn't thinking about writing a book set there. I was traveling and having a good time. But I did go back, and I took my dog and stayed in northern Sonoma County. In the mornings I would write, and in the afternoons I would drive around with the dog and interview people at wineries. I highly recommend going on vacation with your dog!
I loved talking to people at the wineries. You learn the most amazing little details! For example: I learned that wineries plant roses at the end of their rows, because they're much more sensitive than vines. If there's any disease or blight around, the roses will show it before the vines, which gives the vineyard owner a heads up.
I also loved learning about terroir. Grapes take on the flavor of what's planted in the ground around them, so if there's rosemary, for example, they might have a hint of that. But they also take on the flavor of what was planted in the ground before they were: vegetables or other herbs. I thought it was fascinating that grapes take on both the history and the current flavor of the land.
The story includes references to many other books. Your day job is in publishing--do you think that affected the main character and storyline?
I hope that flavor of my life does come through. I am first and foremost a reader, and a lover of books and authors. So having a main character who loves to read, who was inspired by a librarian to figure out her life, was important for me. I wanted to pepper the story with books I love. But writing it was also an escape from my publishing job, because it's a totally different mindset: creating a book as opposed to publishing a book. They are complementary, but they use two different parts of your brain.
The Shortest Way Home is mainly Hannah's story, but several other characters are also on their own journeys to figuring out what they really want.
Telling a story of people who are at different stages in their lives, trying to figure out what they want, felt really important to me. I spent a lot of my 20s being disappointed that life wasn't lining up like it was "supposed to." I was making mistakes, trying things, and everything didn't feel like the story I'd seen in the movies or been taught to expect. And then I got into my 30s and realized that things don't always line up: you have to give them space to happen. I think if I could have told my 21-year-old or even my 30-year-old self that, I would have appreciated it.
Several of the characters--not just Hannah--make mistakes along the way.
Yes. A lot of the characters are not doing the right thing at all times. But everyone is trying their best. You have to think of people as fully human. No one is fully a villain or fully a hero. Everyone in this book is looking for their own perfect happiness, or the home they dreamt of. They all find some peace by the end.
Part of finding a home can be the people, and Hannah definitely finds her people at the winery.
Hannah's relationship with the winery people--the owners, the sommelier, several locals--is sort of a family she chooses. I think knowing a group of people with different ages and life histories makes life so much richer.
That also feeds into Hannah's relationship with her family of origin, especially her mother.
She struggles with it, but yes, she has to accept her mom for who she is and also accept herself. That's the journey of everyone in this book: accepting themselves for who they are, instead of who they thought they were. For Hannah, choosing herself over anyone else--her family, or a romantic partner--is really important. You have to know yourself before you can really be good with someone else.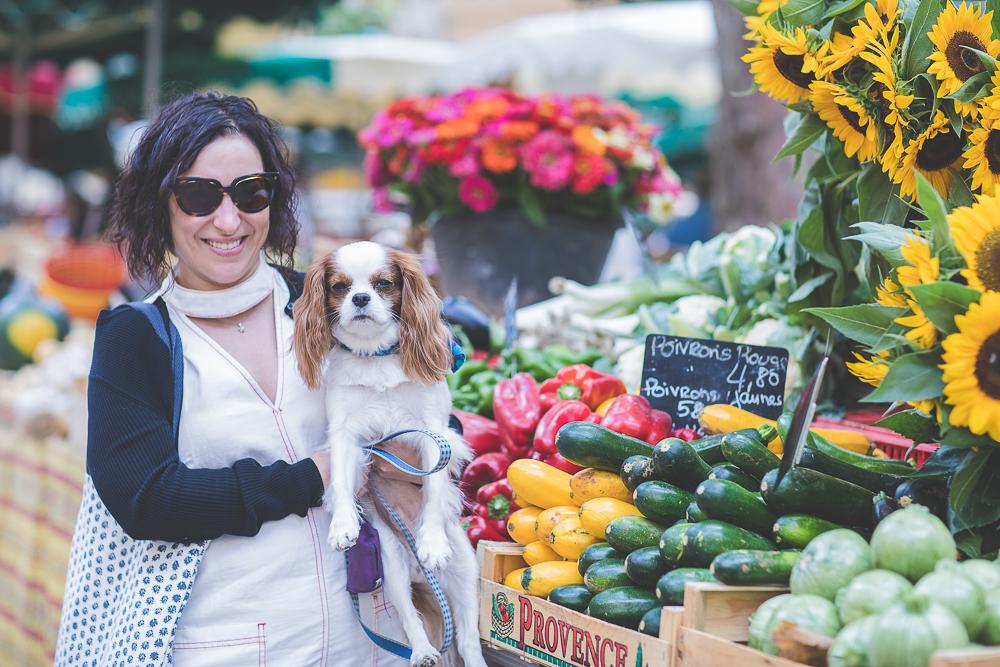 Parker and Leo.
Tell us about the title--The Shortest Way Home is drawn from a quote by James Joyce?
The working title was The Tasting Room, which felt a bit too reductive, even though that's where it starts. But then I was listening to NPR and heard a band that had named an album after a James Joyce quote. I thought, "I'm jealous!" I've always loved Joyce: Ulysses has meant a lot to me, and my dog is named Leopold Bloom. And when I came across this quote, I thought: Yes. That's what this book is. Hannah takes the long way around to find her home.
As a marketer and publisher, you spend your days among books. How does it feel to be on the other side, as a debut author?
It's terrifying! I understand the anxieties that authors express much more intimately now. Having your book go out into the world, having people you know read it... it's scary! When it started popping up in people's mailboxes, I felt a lot of anxiety.
It's so hard to see your own work for what it is as a writer. I think I'm a pretty typical author: I'm trying to keep my publishing knowledge out of the process and do this as a debut author. I'm not sure my editor would agree, but I'm really trying to learn and enjoy the process.
The most important question: What kind of wine pairs well with The Shortest Way Home?
I think it pairs perfectly with a glass of sparkling rosé on the back patio! Ideally with a nice herbed goat cheese and rosemary crackers. --Katie Noah Gibson