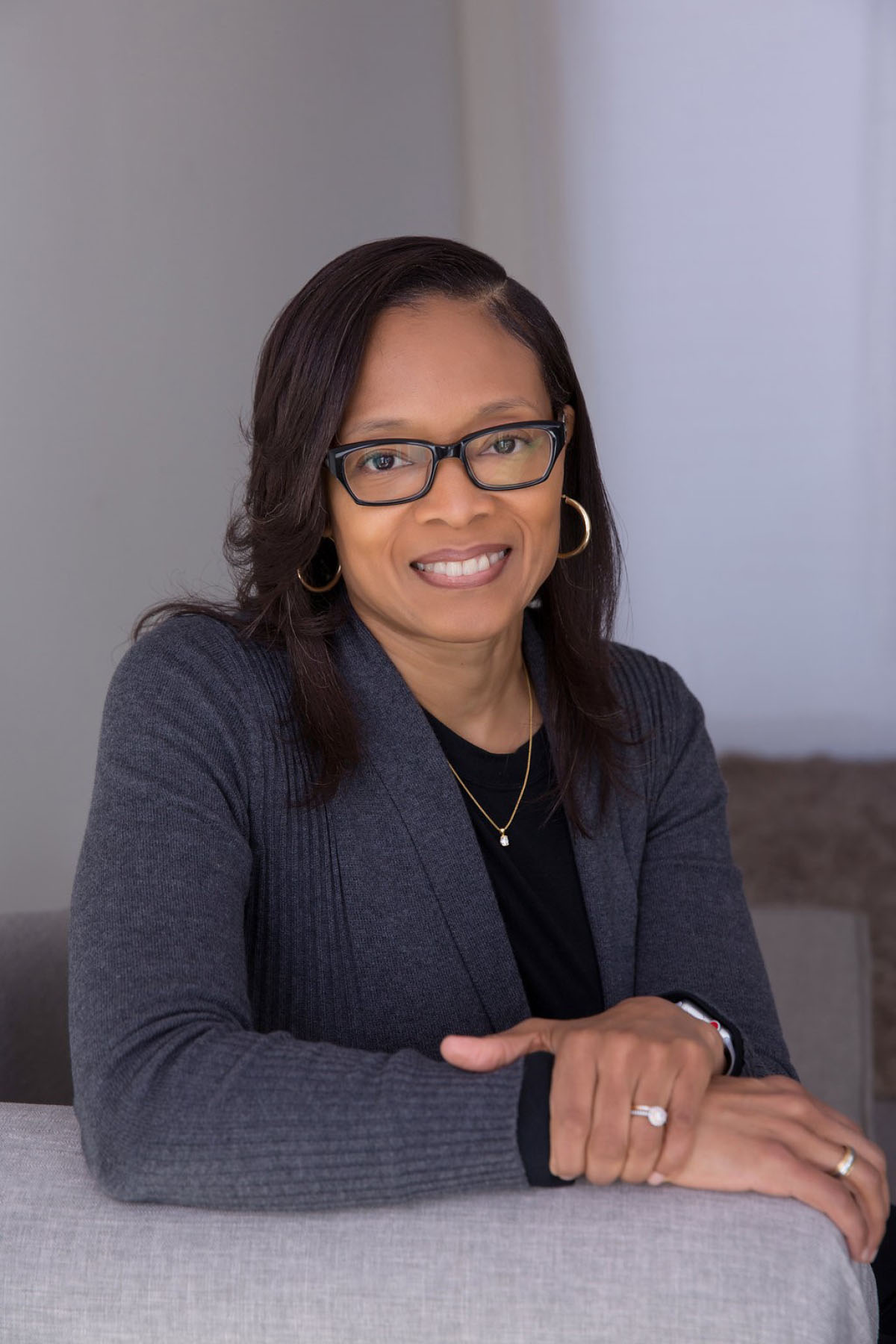 photo: Bonnie J. Heath
Anissa Gray is an Emmy and duPont-Columbia award-winning journalist at CNN Worldwide. She began her career at Reuters as a reporter covering business and international finance. Born in St. Joseph, Mich., Gray studied English and American literature at New York University. She lives in Atlanta, Ga., with her wife. The Care and Feeding of Ravenously Hungry Girls is her debut novel.
Do aspects of your own childhood in western Michigan feature in the Butler family's story?
My father is a pastor, and I grew up in a close-knit church community. That aspect of my life is very much present in the Butler family's story. It is, perhaps, most vividly seen when Viola attends a prayer service at her childhood church. She alludes to the kindness and warmth she felt growing up as part of that congregation, which mirrors my own affection for the church community that was such a part of my early life.
There is also the complicated tie to home and small-town life. Growing up, I was always eager to get out into the wider world. But there is also a lot I miss about my hometown. Family and community, of course, but also the beauty of the land and every season of Michigan weather (yes, even winter). I believe that emotional draw and need for distance is reflected in the different ways members of the Butler family reject or cling to different aspects of home.
You mention in the introduction to your book that you grew up in a devoutly Christian home. Which sibling's views on religion most closely mirror your own?
I hadn't considered this before, but I think there are shades of my views reflected in more than one of the siblings. As a preacher's kid, in some ways, it feels like belief is in my DNA, much like with Joe, who inherited the church and his father's ministry. I can't imagine life without it. But I've had my doubts as well, which calls to mind Althea's ambivalence. That ambivalence gets me to Lillian. Though I remain a Christian, the questions I've asked have made me more open to other religious practices and systems of belief, which is in line with Lillian's more expansive view of faith.
Your portrayal of Viola is incredibly powerful. What do you hope for readers to take away from her struggle with bulimia?
In a number of ways, the novel examines the varied hungers that drive us, whether for good or for ill. With Viola, of course, it manifests through the ravages of a literal eating disorder. Althea, too, experiences a sense of boundless emptiness that in her case becomes apparent through the crimes she commits against her community and her treatment of those she loves. In Lillian's case, death and grief are important factors. Taken together, these are women who have endured losses and betrayals, and each member of the family is grasping at whatever bits of comfort they can find, making for dysfunctional choices. In the end, whether it is from Viola's story or the travails of the other characters, what I hope readers come away with is an understanding that healing is possible, even if imperfect.
Althea's fellow inmate Mercedes is such a rich character. What is her role in the story?
Mercedes was one of those characters who came to me fully formed. She immediately asserted herself as a leader among fellow detainees. But while she tends to be unequivocal in her statements and unwavering in her friendship with Althea, she's less sure about herself than she seems. What I think is most intriguing about Mercedes is how she navigates that line between transgressor and savior. It will be interesting to see whether readers think she's truly achieved redemption.
One can't help but feel sorry for Joe despite his mistreatment of his sister. What is it about Joe that forces the reader to look beyond his actions?
The goal is always to tell the story in such a way that readers will see characters fully. That was, admittedly, something of a challenge with Joe because, unlike with Althea, Viola and Lillian, the reader is never in his point of view. But I think he appears in ways that give readers an opportunity to get to know him as both a boy and a man and, through that, hopefully they're able to understand him. So even if readers do not like Joe and his actions--and there is a lot to dislike--they at least have a sense of what drives him, which will weigh heavily on how he is judged.
The character of the elderly grandmother, Nai Nai, is drawn with great affection. How did Nai Nai find her way into this story?
Some years ago, I had the pleasure of meeting a woman by the name of Cleo. She was 87 or so at the time, and she was still incredibly sharp and the embodiment of joy. Cleo was a white woman from a moneyed, old-South family and had a life very different from mine in terms of regional ties and what she'd experienced of racial privilege, particularly given the era in which she'd come of age. We may as well have been from different countries. And yet, we connected. Though I can't remember exactly when or how Nai Nai came to me as a character, I do believe she was born from that unlikely friendship.
What sort of career or job did you dream of as a child?
I've had an interest in people and the world outside my little corner of the planet ever since I was a kid, watching the evening news with my father. So I always saw myself doing some form of journalism, which was what I pursued out of college. But I was also a kid who loved reading and writing stories. I had this dream of becoming a novelist that I indulged by working on short stories and one not-that-bad-but-could-use-some-work novel. Several years ago, I made the space to sit down and get serious about that novelist dream, and I started The Care and Feeding of Ravenously Hungry Girls. I count myself incredibly fortunate to be able to pursue these two different forms of storytelling. They are exactly the things I have always wanted to do.
How does your work as a journalist impact your creative writing?
I think the biggest impact is on how I work. I view writing as a job, so I tend to approach creative projects in that way as well, which means I'm quite regimented when it comes to scheduling and prioritizing writing over other things--always mindful of deadlines. In addition to keeping a schedule, I am also conditioned to be pretty good about taking edits and suggestions for revisions--assuming those requested changes make sense, of course.
What is your one piece of advice for all those aspiring writers out there?
Read. A lot. Especially at the level to which you aspire to write. It will go a long way toward helping you learn the craft and find your voice. --Shahina Piyarali