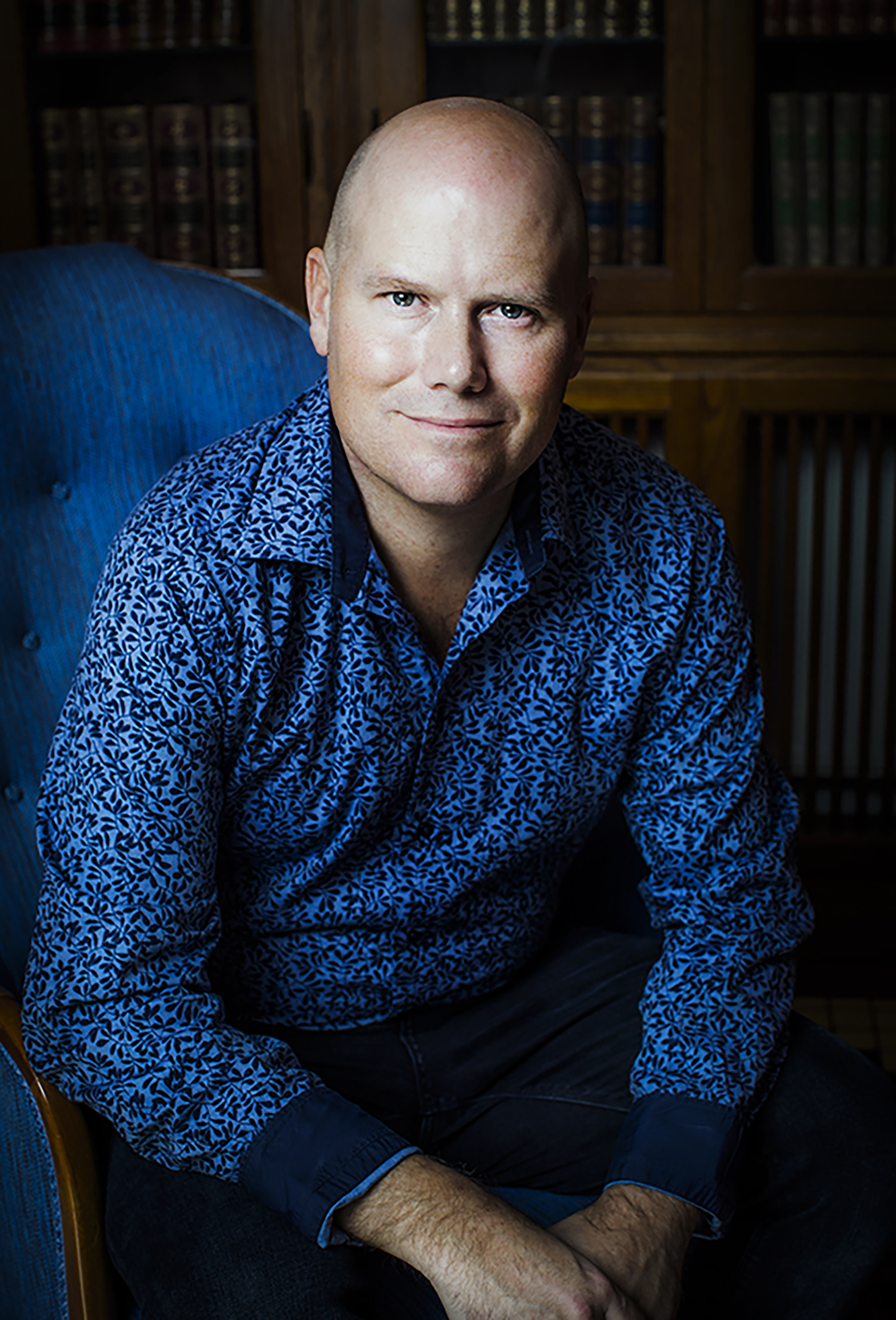 (photo: Caroline Andersson)
After publishing several novels and books for young readers in his native Sweden, M.T. Edvardsson is making his U.S. debut with the domestic thriller A Nearly Normal Family, to be published by Celadon Books on June 25, 2019. The story is told from the points of view of a pastor father, a criminal-attorney mother and their teenage daughter, Stella, who's on trial for murder. The father is called to testify on his daughter's behalf, and is torn between love for her and wanting to tell the truth. A Nearly Normal Family is already a bestseller in Sweden and will be published in more than 30 territories. Edvardsson is also a teacher and father of young daughters, experiences he drew on to write Family. He lives with his family in Löddeköpinge, Sweden.
Whose POV did you enjoy writing most, and why? How did you get into the mindset of the narrators and make sure each has a unique voice?
That was one of the most challenging things about writing this story, but also a very interesting and enjoyable task. I think of myself as an actor when I'm writing. I have to try to become the character that is telling the story at the moment and use his or her language. I really liked writing Stella's part of the story, since she's such a cool, smart and funny person. She's also the one who's most far away from myself when it comes to age, as well as other things.
Why did you make the father a pastor?
I wanted the character to have a real struggle with the moral dilemmas he's about to face. As a pastor, he has to deal with all of his ideals and beliefs when his daughter is being accused by the police.
Some people think Stella has some kind of psychological problem, and being properly diagnosed and treated is the answer. But she feels psychiatrists are too quick to issue diagnoses and drugs, and that therapy is useless.
I think that therapists and psychiatrists fill a very important function. Some people are definitely helped by being diagnosed, and it can, of course, be crucial for receiving the correct treatment. At the same time, Stella has got a point when she claims that every person is an individual and that diagnoses are kind of sweeping and generalizing.
The book asks how well parents know their kids. How does a parent find the balance between being aware of what their kids are doing and being overprotective?
I wish I knew the answer. Today, parents are facing a new arena of problems where children can have access to the whole world sitting in their rooms. At the same time, parents have possibilities we didn't have before when it comes to digital surveillance. I think it's a delicate act of balance.
The parents in the book do things they believe are in Stella's best interests, but sometimes their actions have painful consequences. How much say do you think a teen should have in actions taken on her behalf?
You have to remember that a teen's cognitive skills and understanding of the world aren't fully developed. But then again, parents obviously have to consider and respect the youngster's feelings and opinions. These are all really difficult decisions and that's probably why many people find it interesting to read about.
How old will your daughters have to be before they're allowed to read this book?
It would make me really happy if my daughters want to read books when they're teenagers. Unfortunately, there are so many other things that appeal to young people's attention today. There is almost no blood at all in my book, and although the story revolves around a murder, the reader never has to witness the actual homicide. And then again, will I really be able to control what my daughters read and when? I'm not sure.
Have you always been a fan of crime fiction? Who are your favorite crime authors?
I started reading crime fiction when I was about 12. Then I read every book by Agatha Christie, but today I read a lot of other novels as well. Among my favorite writers are Dennis Lehane and Peter Robinson.
What themes will you be exploring in your next book?
I want to examine life in a small community where everybody knows each other, or at least they think that they know each other. The next novel will also be looking into the question of how well we really know our partners when life just seems to pass by in really high speed. --Elyse Dinh-McCrillis