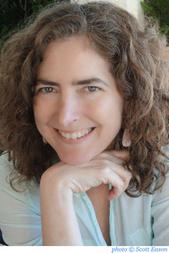 "I can honestly say that this book is a big leap forward for me," said Diana Abu-Jabar, author of the just-released Birds of Paradise (Norton). "This novel is more layered than my previous books, it has more richness to it, and more dimension. I like that I'm painting on a big canvas with it, that I took more chances with it, especially more emotional risks." Abu-Jaber's previous work includes the novels Crescent and Origin, and the memoirs Arabian Jazz and The Language of Baklava.
While Birds of Paradise is set in Miami (where Abu-Jaber now lives) and depicts that city's seamy underside, the risks that the author refers to are the emotional ones she took while creating the character of Avis Muir. Avis, a perfectionistic patissier, is so driven that she has literally driven her teenage daughter, Felice, out of the house. Felice has lived apart from her family and mainly on the streets, rarely seeing her mother, and only on her terms. "Avis has a kind of edge to her, a kind of darkness to her character," Abu-Jaber said.
"I find that I chase my terrors and my demons through my writing, and I began to understand, as I wrote, that I was afraid that any child we raised would do to us what I had done to my own parents," she continued. The child of a strict Jordanian immigrant, Abu-Jaber skipped two years of school and started college at 15, and left home a year later.
"That phenomenon of leaving home too soon was very much on my mind as I wrote about Felice," she said. "My father was a very traditional Jordanian immigrant and I was raised in a stern patriarchal household. I wanted to portray some of the anxieties and emotional bargaining that went on between a child and a strict parent."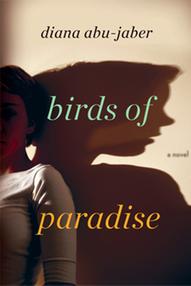 When Abu-Jaber and her husband decided to start a family, she started thinking about how children find their places within families, both nuclear and extended. "We start setting plans for our children even before they're born. My characters Brian and Avis assigned roles for the children, and they want a lot for Felice: to be kind of magical. They're actually intimidated by their own child! Felice is so beautiful that Avis never really sees her, never really connects with her."
She recalled the the mental "inventorying and exploration" she did before adopting Gracie, who's now three. "I really had to ask myself what I was so afraid of, why it had taken me so long to come to terms with wanting to be a parent. For a lot of my life, I had heard that if you want to be a writer, you should not have children. You have to choose between parenting and writing." She feels this is why she was so tough on her protagonist: "I wanted to have her experience this loss is which you know your child is out there, that they can pop up at any time and draw the boundaries."
If Avis is all about strict measurements and placements, and Felice is all about beauty and boundaries, then Stanley--Felice's older brother--is all about substance. "Stanley is into organic vegetables, and I had fun with that while writing, since in my family of bakers and sugar fiends, sweet things are beauty, seduction, poison. It's demonized in a way that I don't remember from childhood, and I found it useful in delineating characters."
There are other characters of importance in Birds of Paradise, including an enigmatic and self-contained neighbor of the Muirs, a Haitian immigrant named Solange. "I knew at the outset that it was going to be a secret sharer kind of book," Abu-Jaber said. "I like the idea of learning a whole new way of looking at the world by watching another person, existing through another portal."
Interestingly enough, for the multicultural mother of young Gracie, one of the last characters we meet in Birds of Paradise is Stanley's pregnant girlfriend, Nieves. "She is the kind of modern multiracial character I see coming from a place where you don't fit into any pre-existing boxes--so you're forced to create yourself, or be at the mercy of others," Abu-Jaber said. "Do you let other people make your identity, or do you do so? Nieves claims hers, and she is stronger for it. --Bethanne Patrick