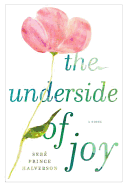 Seré Prince Halverson's debut novel is a faultless exploration of sadness and shame, anger and forgiveness; a story well told about people we would like to know.
Ella Beene left an unhappy, childless marriage in San Diego and migrated up the coast to Northern California, where she met Joe Capozzi. His wife, Paige, had walked out on him four months earlier, leaving him with a three-year-old daughter and a four-month-old son. They fall in love, and Joe's children, Annie and Zach, become Ella's. This is the family she was longing for.
Joe's dreams of being a photojournalist ended when it became necessary for him to take over the family grocery store. He still loves to take pictures and one morning he sets out for the beach to do just that. This time, he doesn't come back. A rogue wave catches him and pulls him under.
After three years of marriage, Ella thought she knew everything she needed to know about Joe. But Joe took secrets with him. When Paige shows up at Joe's funeral and makes it clear that she wishes to reclaim her children, Ella is devastated. Paige had suffered from postpartum depression and, fearing that she would harm the children, left to seek help. She insists that she sent many, many letters to Joe and the children--letters that Ella never saw.
The custody battle takes unexpected turns. The truth about Paige and what happens between these two women brings an eminently satisfying conclusion to the novel. --Valerie Ryan, Cannon Beach Book Company, Ore.