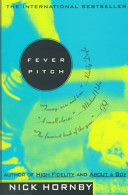 Many years ago, Canadian bookselling legend and Arsenal fan David Stimpson gave me a secondhand copy of Nick Hornby's Fever Pitch (Riverhead 1992) because I had made the uninformed and foolish claim that the only books about sport that were worth reading were those written on baseball. Hornby's book proved me wrong. It has many of the themes that make great novels--identity, obsession, coming of age and rites of passage. But the heart of the book is his reverence and passion for the sport. It's hard not to like Arsenal just a tiny bit after reading the book, harder not to be drawn in by soccer, and hardest not to become a fan of Nick Hornby.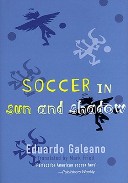 Soccer by way of Hornby is riveting and nostalgic; in the hands of Eduardo Galeano, it's lyrical and haunting. The short essays in Soccer in the Sun and Shadow (Verso, 1998) celebrate legendary teams, iconic players and miracle goals. But a darkness and melancholy also threads through the book with mentions of racism, fascism and political oppression. If the names Yashin or Zamora, Pedernera or Carrizo don't ring a bell, you'll be well guided through their stories--some exhilarating, some tragic--by Galeano's soft touch. The translation by Mark Fried is smooth and well done. The pleasant trim size and Galeano's silhouettes make the purchase of a print edition imperative (actually, I don't think there even is an e-book version).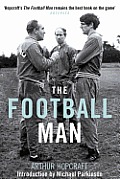 The Football Man (Aurum 2006, originally published in 1968) by the late Arthur Hopcraft is often cited as the best book written on the sport. A talented author and scriptwriter (Tinker, Tailor, Solder, Spy) Hopcraft covered football for the Guardian and the Observer. He was one of the first writers to position soccer in a cultural framework. The book is broken into sections: The Manager, The Player, The Referee, The Fan, etc. Hopcraft's nine-page portrait of a young George Best is a particularly noteworthy passage, as is the chapter on the death of Duncan Edwards and seven other Manchester United players in a plane crash in 1958.
Fever Pitch is available and has been continuously in print. The other two books are a bit more difficult to find. My used copy of The Football Man bears the inscription, in juvenile handwriting, "To Bopbops, Happy Christmas, Love, Harry, XXX." A talented independent bookseller can be most helpful in locating copies. --George Carroll, independent publishers' representative (and Shelf soccer editor)