Summer's barely begun, but the fall books are filling our office. Winnowing them down to just a few columns is difficult (and forgetting some standouts is a given). But here we start, in the first of four segments, with obvious and not-so obvious standouts:
Bleeding Edge by Thomas Pynchon (Penguin Press, September 17). Manhattan's Silicon Alley in 2011. Swindlers. A female fraud investigator. A wild novel.
Boxers & Saints boxed set by Gene Luen Yang (First Second, September 10). Two graphic novels, two sides of the same story--the Boxer Rebellion in China--from a master of the form.
Burial Rites by Hannah Kent (Little, Brown, September 10). A stunning mystery set in Iceland in the early 1800s, based on the true story of the last woman executed there for murder.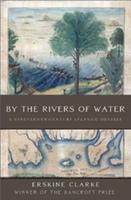 By the Rivers of Water: A Nineteenth Century Atlantic Odyssey by Erskine Clarke (Basic Books, October 8). A young American missionary couple sailed to Liberia in 1832, pursuing a utopian dream. They return to a United States on the verge of dis-uniting, and have to make a terrible decision.
Dirty Love by Andre Dubus III (Norton, October 7). Four linked novellas about love, disappointment and the desire for connection.
The Dark Path: A Memoir by David Schickler (Riverhead, September 12). A dazzling account of Schickler's life of longing after a mystical God and passion for women. He feels called to the priesthood; he feels called to relationships. He boxes with God.
Death of the Black-Haired Girl by Robert Stone (Houghton Mifflin Harcourt, November 12). A prominent professor at an elite college is having an affair with a student. He decides to end it. In Stone's hands, the story is unpredictable and compelling.
Doctor Sleep by Stephen King (Scribner, September 24). The sequel to The Shining, with Dan (the boy) now middle-aged, and a 12-year-old girl he has to protect from a tribe of murderous quasi-immortals. --Marilyn Dahl