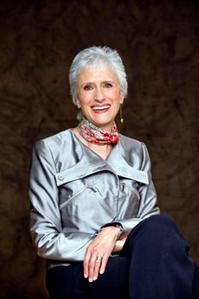 photo: Steven E. Gross
Sara Paretsky introduced her Chicago private investigator V.I. Warshawski in 1982's Indemnity Only, and more than 30 years later, neither the author nor her protagonist shows signs of slowing down. Paretsky has won many awards, including the Cartier Diamond Dagger and Gold Dagger from the U.K.'s Crime Writers Association, and was named Grand Master in 2011 by the Mystery Writers of America. Her novels were adapted into a 1991 movie, called V.I. Warshawski, starring Kathleen Turner.
Paretsky also founded Sisters in Crime, an organization that supports female crime writers, and, through her Sara & Two C-Dogs Foundation, provides programs for young women in the arts, athletics and science.
The 16th Warshawski installment, Critical Mass (reviewed below), deals with the world of science and secrets that go back to the competition to develop the atomic bomb, as Vic takes on a case that has deep personal resonance for her friend Lotty, born in Vienna before the World War II.
It's obvious you did a lot of research for this book. Were there things you found fascinating but had to leave out?
The whole history of arts, education, and science in Vienna between the world wars fascinated me. At the same time that Vienna had a large pro-fascist population, it also had people experimenting in all the arts. It was the first city in the world to offer free school lunches to poor children so that they had the nourishment to get through a school day. I could go on, but I had to leave out all that history to keep the novel moving forward.
The fact that the research staff was 38% female at Vienna's Institut für Radiumforschung (IRF) in the 1930s was surprising.
Those numbers surprised me as well. Again, I explored that issue, but had to leave out a huge amount of the history. Current IRF staff thinks that because particle physics was brand new, it was easier for women to break into that area than the traditional fields. However, a huge factor was the personal bias of the Institut director, Stefan Meyer. He wanted to attract women. His own most frequent experimental collaborator was a Norwegian woman. He cared about this issue so deeply that he paid women researchers stipends out of his own pocket.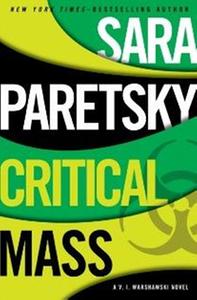 In the book, Vic has run-ins with Homeland Security agents who feel they have the right to invade people's homes, maybe even shoot them, and take whatever they want without a warrant. Was this an intentional parallel to what the Nazis did to Jews during World War II?
I wasn't thinking exclusively of the Nazi era. Rather, I was thinking of the many places where surveillance, informants and torture have rendered people terrified and voiceless. China, Uruguay, El Salvador, the USSR--the list could go on for pages. This is why the United States' turn toward surveillance in the name of security worries me deeply as a citizen.
Your father was a cell biologist and your husband is a physicist, but your father discouraged you from entering the field. Were you always interested in science, not only for what it can do but the process and experiments and equations and research? Would you have considered becoming a scientist if you'd received encouragement?
I loved the work that my dad did, and even used to sit in on some of his lectures when I was a child. But it's hard to know what paths anyone might take if his or her childhood had been different. One of the hardest things for me to come to grips with is the cold, ugly fact that we are not allowed do-overs in life.
Everything is getting remade or rebooted in Hollywood. Would you like to see V.I. in a new movie or maybe TV series? Who would embody her well on screen?
I would love to see V.I. back on the screen, but so far have not been able to budge Disney, who owns the rights. Now that Cote de Pablo has left NCIS, maybe she'd take on V.I. --Elyse Dinh-McCrillis, crime-fiction editor, The Edit Ninja