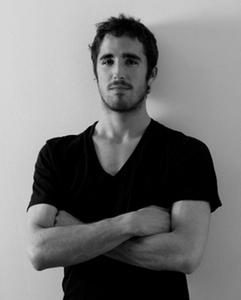 Samuél L. Barrantes grew up in North Carolina and fell in love with Paris, France, where he has lived since 2010. Slim and the Beast (Inkshares, February 3, 2015) is his first novel. Its narrator, based on Sam Elliott's cowboy in the The Big Lebowski, recounts the story of the Beast, a college basketball star with a proclivity for cooking; Slim, a disillusioned war veteran with a brutal neck scar; and Sgt. Dykes, a maniac who haunts Lockart's Bar and raves about tragedy and his estranged cadet--Slim.
On your nightstand now:
I'm always a fan of reading fiction and nonfiction at the same time, and usually have a short paperback that can fit in my pocket for the metro. The rule of three is a great rule in life, so I'm slogging through David Foster Wallace's The Pale King for the second time (on the first attempt I only got through 300 pages). I've just started Christopher Clark's The Sleepwalkers, which has blown a lot of historians' faces off apparently. And I am rereading Steven Pressfield's The War of Art for the fourth or fifth time (I always reread this book before starting a new project).
Favorite book when you were a child:
Shel Silverstein's Falling Up was always a favorite of mine, hence my hilarious second-grade attempt at a book of poetry--Funk Backwards--which made no sense at all either then or now.
Your top five authors:
J.K. Rowling (there, I said it): I have never been more lost in a fictional world than with Harry Potter. David Foster Wallace: his essays are shockingly well written, and even if his fiction takes work, it's the most rewarding I've ever read. Viktor Frankl: his philosophy changed the way I approach the world. Dave Eggers: his journalistic approach to novels changed the way I think about the relationship between fiction and nonfiction. Finally, Gary Larson: I remember being oddly excited to go to the dentist's office as a kid because there were multiple collections of The Far Side in the waiting room.
Book you've faked reading:
I can't say I've ever faked reading a book--it seems silly and obnoxious and sad at the same time. Fake-reading a book defeats the point of reading in the first place, and it makes you feel and look like a jackass in the long run.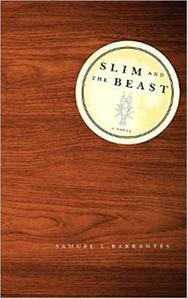 Book you're an evangelist for:
As far as nonfiction goes, Letters to a Young Poet by Rainer Maria Rilke. It's the least pretentious and most human book I've ever read. Also, everyone should read Steven Pressfield's The War of Art. For fiction, it's tough because fiction is so subjective. Michael Chabon's The Amazing Adventures of Kavalier & Clay comes to mind, but I don't think you can evangelize for something that is inherently subjective; that "click" you feel with a great work can only come from the inside.
Book that changed your life:
Brief Interviews with Hideous Men by David Foster Wallace. This was the book that got me into writing, and it helped me realize that philosophy doesn't have to be independent from fiction. Philosophy is simply dialogue (at least according to Plato) and the structure of the "interviews" is genius in my opinion. When he isn't showing off and goading you into reading with a dictionary, there's no comparison for DFW's ability to use prose to reveal something fundamental about the human condition.
Favorite line from a book:
There are far too many, of course--I always read with a pen and put all of my favorite lines in a Word document for reference. I also believe that if you write the same sentences that Steinbeck or Vonnegut first penned--like playing an Oscar Peterson piano solo over and over again--somehow osmosis will get the juices going. In any case, this line from Dave Eggers's A Heartbreaking Work of Staggering Genius has stuck with me throughout the years:
"I like the dark part of the night, after midnight and before four-thirty, when it's hollow, when ceilings are harder and farther away. Then I can breathe, and can think while others are sleeping, in a way can stop time, can have it so--this has always been my dream--so that while everyone else is frozen, I can work busily about them, doing whatever it is that needs to be done, like the elves who make the shoes while children sleep."
Which character you most relate to:
Oh, boy. That's like asking, "What's your favorite song?" I'm going to have to go with Kramer from Seinfeld, and I'll let the reader decide what that suggests. It's true, Seinfeld isn't a book, but it's an interesting assumption that writers most relate to characters in novels. Paintings and songs and all other art have "character," too--there's a painting by René Magritte, for example, called The Empire of Lights that I feel much more connected to than any character in a novel. Since this is about books, however, I'll play ball and say Hans, the protagonist in Andrés Neuman's outstanding Traveler of the Century.
Book you most want to read again for the first time:
Nonfiction: Viktor Frankl's Man's Search for Meaning. I would like to know what life felt like before discovering his theory of "the will to meaning."
Fiction: J.K. Rowling's Harry Potter and the Prisoner of Azkaban. It was in the third book of the series that something shifted for me, when I realized Harry Potter was no longer (and could no longer be) a simplistic fantasy series. I had one of those "Oh, boy, here we go" moments, and that feeling is awesome.