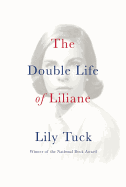 Winner of the National Book Award for The News from Paraguay, Lily Tuck exhibits her trademark brevity and clean prose in her sixth novel, The Double Life of Liliane. It portrays the rich but disorienting young life of Liliane, the only child of a multilingual Italian film producer father, Rudy, and a beautiful, artistic mother, Irène. Readers who bring plenty of imagination to this metafictional, autobiographical narrative will be rewarded with the keen exploration of a young girl's mind, a complex family legacy and a world churning through war and migration.

Liliane's father, a German Jew, and half-Jewish mother leave for Paris in 1933, when Hitler's ambitious race cleansing program began to bloom. When the war comes to Paris, Irène, now divorced, and Liliane escape to Lima, Peru, where Rudy has family, and then to New York City's Upper East Side, where Irène marries the kindhearted, heavy-drinking banker Gaby.

Determined to become fluent in English along with her French and rudimentary Spanish, Liliane retreats into language, books, horseback riding and fantasies of romantic lovers. She visits her father annually in Italy, reluctantly attends a New Hampshire camp, visits relatives to learn about the family legacy of professors, writers and iconoclasts, studies literature at Radcliffe and, as the novel closes, follows a boyfriend to Bangkok. Hers is not only a "double life" of French and English fluency, but also one of balancing intellectual discipline and sensual curiosity, privilege and persecution, and the contrasting social circles of her divorced parents. In The Double Life of Liliane, Tuck has achieved remarkable success. --Bruce Jacobs, founding partner, Watermark Books & Cafe, Wichita, Kan.