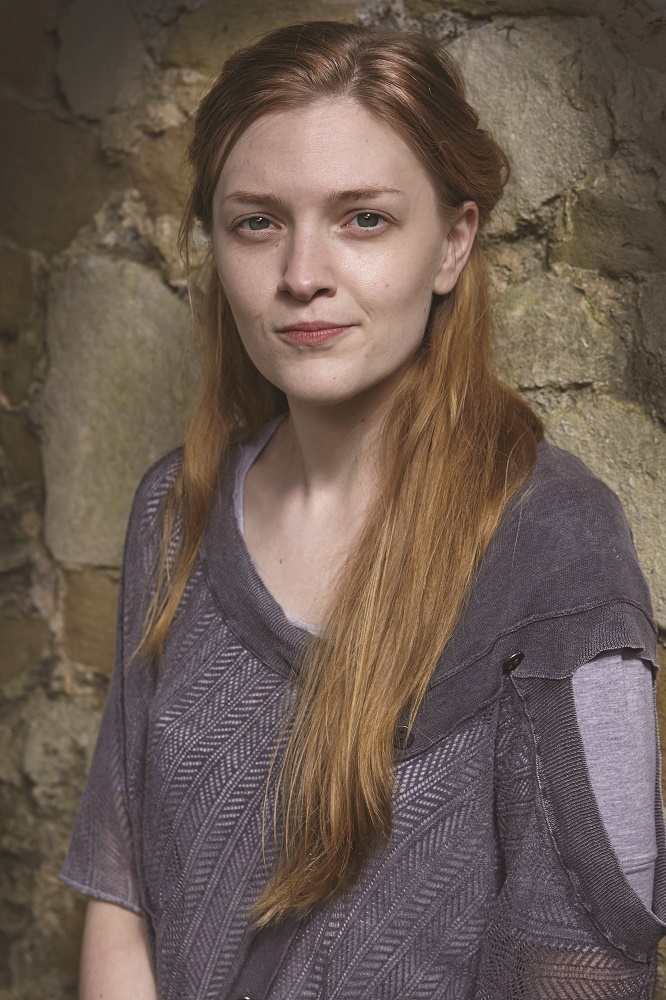 photo: Jonathan Ring
Natasha Pulley, author of The Watchmaker of Filigree Street, studied English Literature at Oxford University. After stints working at Waterstones as a bookseller, then at Cambridge University Press as a publishing assistant in the astronomy and math departments, she obtained her Creative Writing MA from the University of East Anglia. She later studied in Tokyo, where she lived on a scholarship from the Daiwa Anglo-Japanese Foundation, and she is now a visiting lecturer at City University, London. The Bedlam Stacks (reviewed below) is her second novel.

The Bedlam Stacks invites the reader into a magical, mystical world--but one that resulted from some time you spent in Peru. Did that trip provide the inspiration for the novel, or did you travel to South America with this story in mind?

By then the book was nearly finished. It was a fact-checking mission mainly; I wanted to make sure that Merrick really could have learned decent Spanish in three months, that Quechua people really do point forwards when they talk about the past and to look around and get altitude sickness and make sure I had everything down properly.

You incorporate tremendous detail into The Bedlam Stacks on a range of subjects, from botany to religion to Incan customs. What did your research entail? How long did it take?

I usually start researching once I know roughly what the story is, and then it happens in bits and pieces throughout the whole writing process. I read a lot of newspapers from 1859, lots of books and articles about the East India Company, the quinine expeditions, cinchona, Incan religion, etc. Sometimes several journal articles go into one little aspect that only appears for a few lines in the finished book. I read loads about khipu (knot-writing), for example, even though it's only in the background. For me, a lot of research is about not making a horrible error--I'm not a historian, so usually I have no idea what might have happened or not--even more than it is about finding out something completely new.

Although The Bedlam Stacks isn't written specifically for children, it has an element of wonder found in many fantasy books for younger audiences. Did you enjoy reading this genre as a child or even as an adult? Which books and authors influenced you as a writer?

I grew up on fantasy. Terry Pratchett and Robin Hobb featured in pretty healthy doses, and I read all of Brian Jacques's Redwall books when I was small. But also, I don't think everything written for adults has to be grim. Adult life has its grimy moments, but there's plenty of wonder for the over-18s too!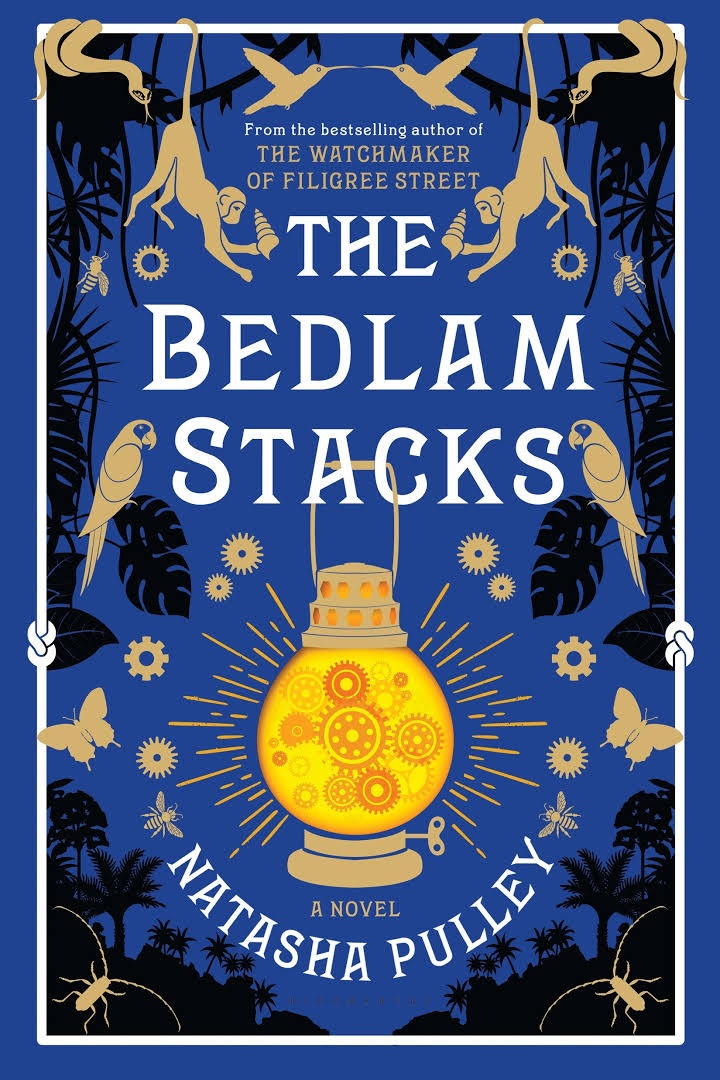 You've had an interesting career, including working in publishing and as a bookseller. What did those experiences teach you about writing and publishing that you were previously unaware of, or that most authors may not know?

Mainly that it's people who sell books, just as much as Internet campaigns or posters. If a bookseller likes a book, they'll sell more of it than a book they don't know. A surprising number of people will walk into bookshops and just ask for a recommendation, so it matters what the booksellers on the shop floor think. From a publishing perspective, it also helped to know something about how much it costs to print hardbacks, and what contracts look like. It definitely kept my expectations low to realistic, and I knew what a publisher reasonably could and couldn't do.

In a historical notes at the end of The Bedlam Stacks, you share that one of the characters, Clem, is based on a real-life person. What intrigued you about this piece of history and this individual? How did you first learn of his existence? How much of the real-life Clem is infused into the fictional one?

I used to write blurbs for reprints of Victorian scientific monographs, and his book about traveling to Peru for cinchona was one that landed on my desk a few years ago. It was really interesting, so I stole his expedition. In real life, he lived a long and productive life, and wrote on a huge variety of things, from the character of Richard III to the loss of the Franklin expedition. As in the story, though, he was endlessly interested in Quechua and Peru, and he did lead the expedition, and he did travel with his wife, Minna.

Is your protagonist, Merrick, inspired by an actual person?

Merrick is completely fictional, and his friendship with Clem in the story doesn't have anything to do with real life.

One fun detail for your fans is that The Bedlam Stacks includes a cameo appearance by a character from your first novel, The Watchmaker of Filigree Street. How early in the story did you know that this character would be a part of this novel?

Always, because the first draft of Bedlam was written at the same time as Watchmaker. The plan was to make it more or less standalone, but link the two. I was a bit worried, because for people who haven't read the first book, the whole plot of Bedlam is moved by an arbitrarily introduced clairvoyant child, but I'm hoping that it's a nice Easter egg for people who have!

Toward the end there's what seems like a hint of a sequel. Do you anticipate another book connected to The Bedlam Stacks? What can your readers expect from you next?

Not at the moment. The next book, Pepperharrow, is much more closely linked to The Watchmaker of Filigree Street, as those characters are off to Japan. The fourth book will be a complete standalone, about a playhouse in 1603. --Melissa Firman, writer, editor and blogger at melissafirman.com