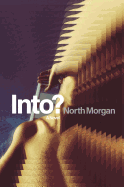 Into?, the third novel by North Morgan (Highlights of My Last Regret), follows 32-year-old Konrad Platt, an aimless, neurotic and narcissistic gym-obsessed gay man caught up in the revolving door of unfulfilling hookups and even worse relationships.
Platt feels similar to Bret Easton Ellis's privileged, passive and disaffected protagonists in Less Than Zero and American Psycho. After a messy breakup with his boyfriend, he moves from London to California. A financial adviser at his wealthy father's firm, he works from home; his job requires very little time and is very lucrative. Most of his days are spent trolling his ex's Facebook posts, going to the gym to exercise and cruise men, and searching gay hook-up apps for men who fall into his strict physical and mental parameters (i.e., straight-acting, closeted "bros" with little interest beyond physical encounters).
Handsome, buff and financially well-off, Platt is still a victim of his own insecurities and neuroses. When he has bad sex with a hook-up, he still texts the guy afterward seeking validation. He is self-aware enough to realize how empty his life is, but diverts himself with sex, drugs and social media whenever he's tempted to make changes.
Into?
(previously published in the U.K. in 2016 with the better title
Love Notes to Men Who Don't Read
) is a fascinating and compelling novel of internalized homophobia among gay men and how social apps have increased the availability of sexual encounters while keeping people more emotionally detached. Readers won't get bored following Platt's repetitious encounters, though, thanks to Morgan's lacerating observations and cool, dry wit. --
Kevin Howell
, independent reviewer and marketing consultant