June may be ending, but your Pride celebration certainly doesn't need to. Here are some winning books for children, teens and tweens featuring GLBTQIA+ characters to keep you Proud all summer long.
Picture Books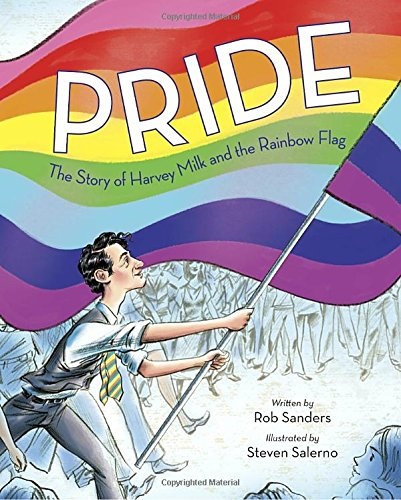 Pride: The Story of Harvey Milk and the Rainbow Flag by Rob Sanders, illus. by Steven Salerno (Random House, $17.99, 48p., ages 5-8, 9780399555312)
The life of Harvey Milk, one of the first openly gay people to hold political office in the United States, ended tragically. Older kids may be ready for the whole story, but Sanders offers little ones an age-appropriate introduction through one of his overlooked contributions to the gay rights movement: the rainbow flag.
In Pride, Milk is first shown mulling over his "extraordinary dream": that "everyone--even gay people--would have equality." Then it's on to the campaign trail in 1977: Milk has determined that "the best way to change laws was to help make laws." While organizing a march in opposition to laws that discriminate against gay people, Milk seizes on the idea of "a symbol that shows who we are and how we feel. Something to carry during the march." Milk asks artist Gilbert Baker to come up with the symbol, and Baker creates the majestic rainbow flag that makes its debut on June 25, 1978, at San Francisco's gay pride march.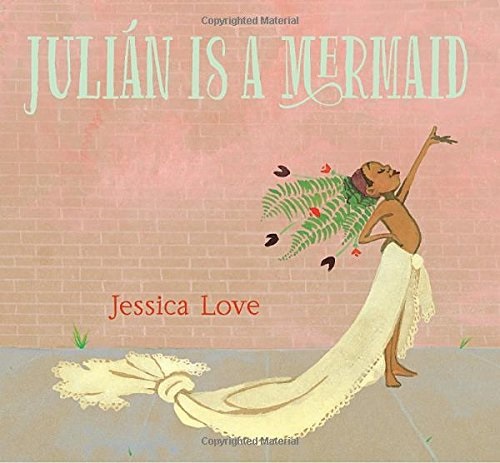 Julián Is a Mermaid by Jessica Love (Candlewick Press, $16.99, 40p., ages 4-8, 9780763690458)
Riding the subway with his grandmother, young Julián notices three glamorous passengers he's convinced are mermaids. "Julián LOVES mermaids." On the stroll home, he asks, "Abuela, did you see the mermaids?" She replies, "I saw them, mijo." "Abuela," Julián says, "I am also a mermaid."
At home, Julián gets down to the business of self-expression. Stripping his outer layers, he crowns himself with ferns and flowers, drapes himself to create a curtain-tail and strikes a pose. But when his Abuela sees him, her unexpected look of disapproval makes his fronds droop.
Julián self-consciously reexamines himself in the nearest mirror, until Abuela surprises him with the crowning accessory: pink pearls. "For me, Abuela?" the delighted child asks. "For you, Julián." Abuela takes his hand and leads him outside to a beachside Carnival-like celebration, where wide-eyed Julián whispers with incredulous joy: "Mermaids." While he shyly peeks around a corner, Abuela confirms, "Like you, mijo.... Let's join them."
Middle Grade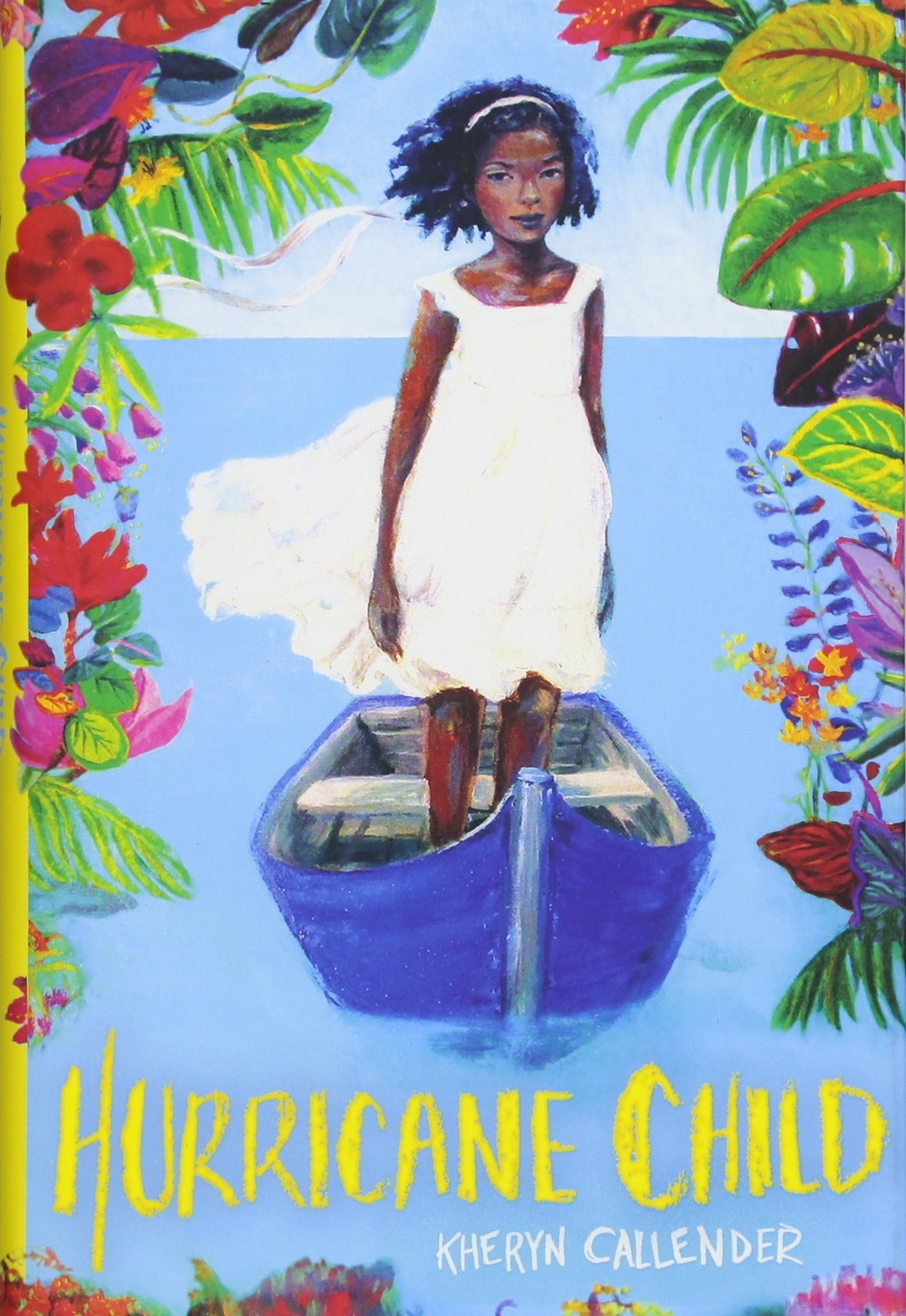 Hurricane Child
by Kheryn Callender (Scholastic Press, $17.99, 224p., ages 9-13, 9781338129304)
Caroline Murphy has always heard that her birth during a hurricane cursed her with bad luck, and the story seems true. At the Catholic school she attends in the U.S. Virgin Islands, Caroline has no friends and teacher Missus Wilhelmina loathes Caroline because her skin is "darker than even the paintings of African queens hanging in the tourist shops." At home on Water Island, Caroline lives with her father, her mother's absence and the spirits. Then she meets Kalinda Francis, a new classmate from Barbados. Caroline is shocked to realize Kalinda can see spirits, too, but even more shocked when the popular girl becomes her close friend. However, Caroline will never feel whole unless she finds her mother, and her growing romantic feelings for Kalinda threaten their bond.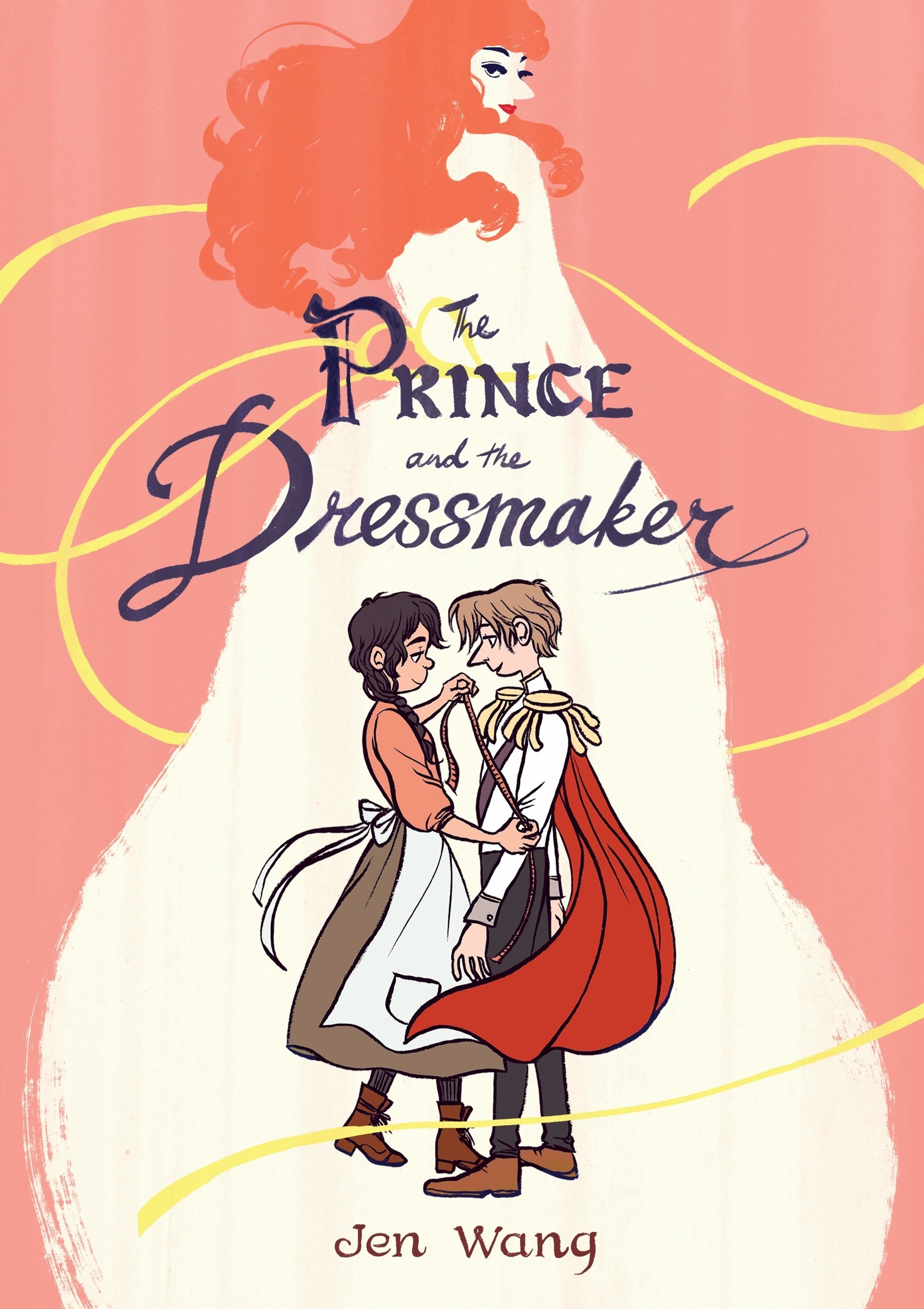 The Prince and the Dressmaker by Jen Wang (First Second, $16.99, paperback, 288p., ages 10-up, 9781626723634)
Prince Sebastian has a secret. Sixteen and heir to the throne, Sebastian knows he must marry soon and take on the responsibilities of the monarchy. He also knows that "[i]f anybody found out the prince wore dresses, it would ruin the whole family," but he feels the most comfortable when he's wearing "women's" clothing. At a ball in his honor, he sees an extraordinary gown and immediately hires the creator--a young seamstress named Frances--to be his secret personal designer.
And so, Frances begins covertly designing for Prince Sebastian. The more she works, the more she develops her own style, while Prince Sebastian grows more confident and begins to step out in Frances's gowns under the pseudonym Lady Crystallia. Sebastian/Crystallia becomes a trendsetter with her avant-garde couture but Sebastian insists that Frances's connection to him be kept secret at all costs.
Young Adult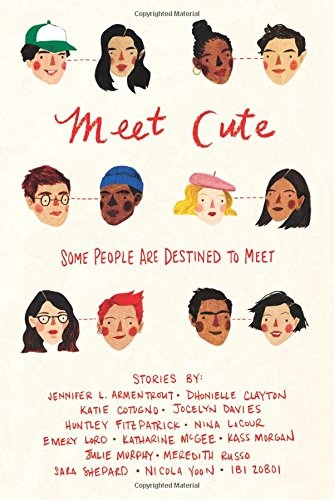 Meet Cute by Jennifer L. Armentrout (Houghton Mifflin Harcourt, $17.99, 320p., 9781328759870)
The world is filled with unexpected connections of the heart, and in Meet Cute, 14 YA authors shine their light on how extraordinary and unexpected those moments can be. This anthology, encompassing contemporary realism, fantasy and science fiction tales, features a diverse set of characters, situations and storytellers. The stories range in both genre and style, including themes of love and loss, racial prejudices, sweet first looks, unexpected attraction and missed connections, and each author has created a distinctive character pairing and chance romantic meeting.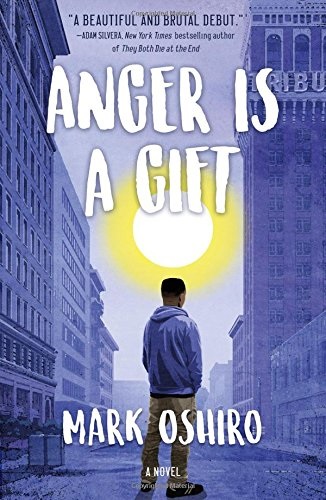 Anger Is a Gift by Mark Oshiro (Tor Teen, $17.99, hardcover, 464p., ages 12-up, 9781250167026)
Moss's father was shot by the Oakland police six years ago. The shooting sparked rallies and protests, giving Moss a kind of "weird celebrity status." Now a teenager, Moss suffers from the long-term effects of trauma. He doesn't want to be famous or to be an activist--he simply wants to be able to exist safely as a black teen. It's the beginning of Moss's junior year and he and his diverse group of friends realize that the school's lack of funds is hindering their studies, while implicit racism and classicism are influencing their lives. Students face random locker searches and, eventually, metal detectors at the school's entrance. When a freak accident with one of those metal detectors injures one of Moss's friends, he moves beyond thinking--"caring is all I can do"--and steps into activism. A bright spot in "all of it" is Javier, a Latinx teen who boldly asks Moss out. Both are inexperienced when it comes to dating, and they happily stumble into first love together.