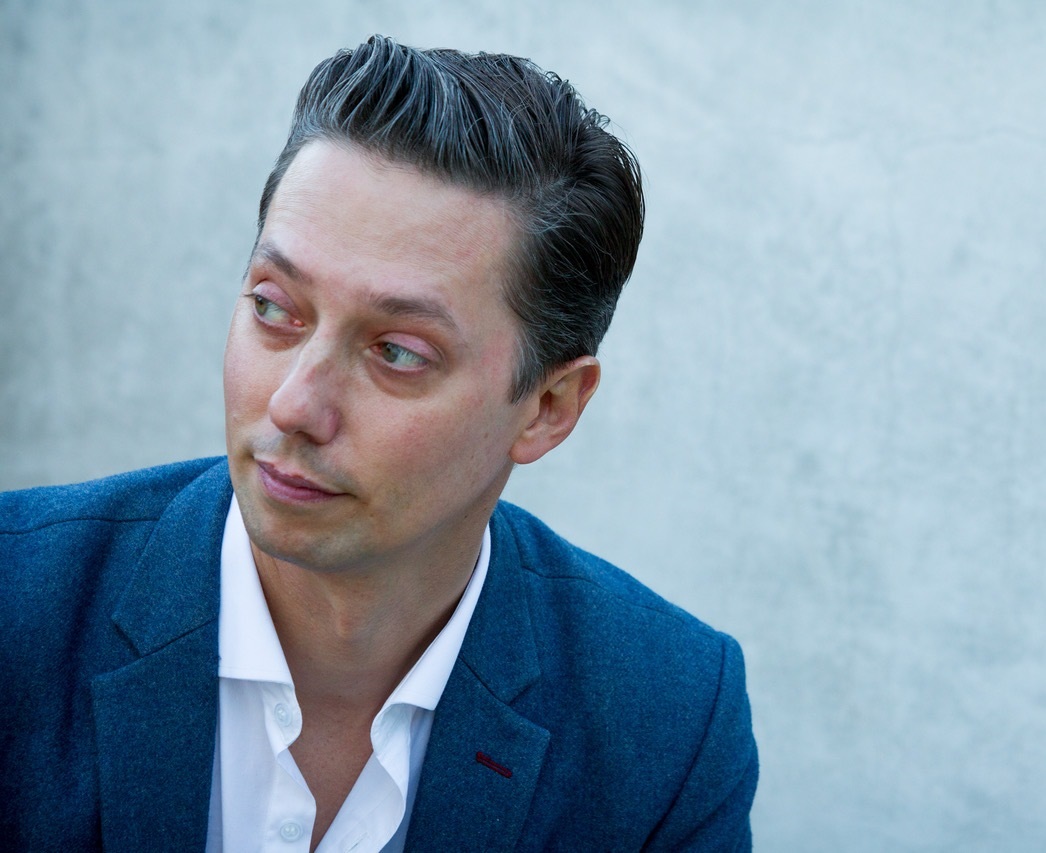 photo: Michael Young
Adrian Todd Zuniga's debut novel is Collision Theory (Rare Bird Books, April 17, 2018). He's the host/creator/CCO of Literary Death Match (now featured in more than 60 cities worldwide) and host of LDM Book Report on YouTube. A WGA Award-nominated screenwriter, he co-wrote Madden NFL 18's interactive movie Longshot (EA Sports). His short fiction has been featured in Gopher Illustrated and Stymie, and online at Lost Magazine and McSweeney's. He splits his time between London and Los Angeles.

On your nightstand now:

I'm 3/5ths through the draft of my new novel that focuses on racism, feminism and altruism, so my nightstand is strained under the weight of these books I'm desperate to get to, in this order, and have to get through as I inch towards a finished first draft: Invisible Man, Got the Whole World Watching by Mychal Denzel Smith; Everyday Sexism by Laura Bates; At the Dark End of the Street by Danielle L. McGuire; Beloved by Toni Morrison; The Sellout by Paul Beatty; The Robber Bride by Margaret Atwood.

Favorite book when you were a child:

When I was a kid, I used to read The Fox & The Hound comic book/graphic novel over and over again and just bawl my eyes out. It's so personal and precious to me and I am so glad for this question, because I've just discovered the movie (and thus the comic) was based on a novel by Daniel P. Mannix! How did I not know this?! So, yeah, that's now on my nightstand, too. I am literally giddy with nostalgia and excitement over this discovery.

Your top five authors:

This list can go so many different ways--I adore so many writers. But today, at 11:24 a.m., these are my five favorite authors. So, in 10-12 minutes, feel free to ask me again, and watch these answers change:

George Saunders, Ta-Nehisi Coates, Etgar Keret, Margaret Atwood, Marilynne Robinson.

(My brain is screaming: add Tobias Wolff! Add Carol Anderson! Add Ben Fountain! Add Vendela Vida! Don't stop at five! But I'm stopping at five. I definitely haven't listed nine authors. Just five.)

Book you've faked reading:

1984 by George Orwell. Don't look at me like that. I've seen the play, people! I'VE SEEN THE PLAY. And I've quoted him on the Literary Death Match stage ("In a time of universal deceit, telling the truth is a revolutionary act.") Okay, I'll put it on the stack--I feel sufficiently shamed.

Book you're an evangelist for:

The Power by Naomi Alderman. Every single person I've met has heard me talk about this book and about the hole in their life that will continue to exist until they read it. I feel the same about The Handmaid's Tale, but I know they'll just watch the TV show, so I'm all about The Power. It's also been a great influence on my new novel in that it taught me to haul ass in my writing. I'm a big fan of narrative speed, but this encourages me to bring it to another level.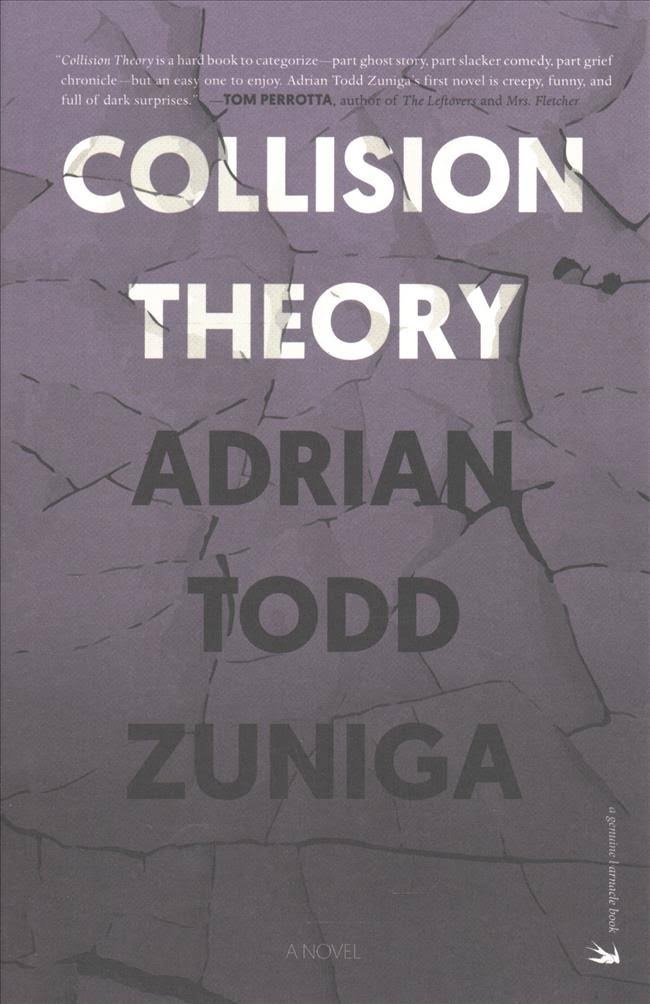 Book you've bought for the cover:

Citizen by Claudia Rankine. What's inside is a masterwork, but the cover plain breaks my heart. I knew I'd read it, I knew I'd get to it, and then one day I was like, I cannot wait any longer. The cover wouldn't let me.

Book you hid from your parents:

I'm the last of eight kids, so my parents had seen it all. There wasn't a need to hide. The only thing I remember hiding was my listening to NWA's Straight Outta Compton. I'd play it on my brother's "boom box" (my mother's term for it, and her saying those two words makes me laugh to this day), turn the volume down to 1 out of 10, press my ear to the speaker and memorize every word. Books-wise, I might have hid the Punisher comic books, which I read because I thought they made me cool. Truth is, I didn't like them that much. But that desire to be cool, mixed with him feeling risky made me.

Book that changed your life:

It by Stephen King. I remember reading that book after school, and the dedication of Collision Theory is based on that memory. The dedication:

To my mother,
who loved when I was at home reading
because it meant I was near her,
which meant I was safe.

I'd come home, lay on the couch and read. And I know it made my mother happy to have me home. My brothers and sisters were hellions, but there I was, home and safe, reading.

Favorite line from a book:

This felt like an impossible question, but there's one thing that I cannot get away from, that makes me lose it every time, from Cormac McCarthy's All the Pretty Horses. It's more than one line, but it's too beautiful to break up:

"The water was black and warm and he turned in the lake and spread his arms in the water and the water was so dark and so silky and he watched across the still black surface to where she stood on the shore with the horse and he watched where she stepped from her pooled clothing so pale, so pale, like a chrysalis emerging, and walked into the water. She paused midway to look back. Standing there trembling in the water and not from the cold for there was none. Do not speak to her. Do not call. When she reached him he held out his hand and she took it. She was so pale in the lake she seemed to be burning. Like foxfire in a darkened wood. That burned cold. Like the moon that burned cold. Her black hair floating on the water about her, falling and floating on the water. She put her other arm about his shoulder and looked toward the moon in the west do not speak to her do not call and then she turned her face up to him. Sweeter for the larceny of time and flesh, sweeter for the betrayal. Nesting cranes that stood singlefooted among the cane on the south shore had pulled their slender beaks from their wingpits to watch. Me quieres? she said. Yes, he said. He said her name. God yes, he said."

Five books you'll never part with:

Housekeeping by Marilynne Robinson
Bright Lights, Big City by Jay McInerney
Pastoralia by George Saunders
The Road by Cormac McCarthy
The Handmaid's Tale by Margaret Atwood

Book you most want to read again for the first time:

This one's a total wrestling match between The Road by Cormac McCarthy, Marilynne Robinson's Housekeeping and George Saunders's Pastoralia and Saunders' CivilWarLand in Bad Decline. The Road because I remember thinking it's not getting better for these people, it's not getting better. It will, it will. It never does, and in the end, when there is the faintest light of hope after such a horrifically dark time, it felt like everything good in the world. That still amazes me. As for Housekeeping, I remember finishing that and being astonished by how much it moved me, and wowed by the fact that there's not one male character in the book. I never noticed. To me, it's the best book I've ever read. It's perfect. And reading anything by Saunders for the first time--just the thought of that fills me with a sensation of profound glee. And now thinking of that glee, I'm reminded of how devastating and sad his stories are. "Sea Oak!" "Jon!" "CommComm!" To read those again for the first time would be marvelous.