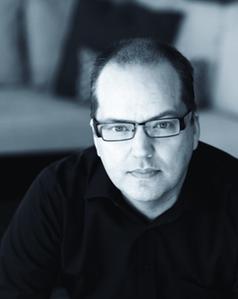 photo: Glen Rose Photography
David Bell is the author of Bring Her Home and Since She Went Away. He's an associate professor of English at Western Kentucky University in Bowling Green, Ky., where he directs the MFA program. He received an M.A. in creative writing from Miami University in Oxford, Ohio, and a Ph.D. in American literature and creative writing from the University of Cincinnati. Somebody's Daughter (Berkley, July 10, 2018) is his eighth novel.
On your nightstand now:
Not That I Could Tell by Jessica Strawser. Not only is Jessica a talented writer, but she's also become a friend. (I overlook the fact that she roots for the Pittsburgh Steelers.) Her first novel, Almost Missed You, was excellent, and her second promises more of the same. Who could resist a story about a night of wine drinking around a fire pit going wrong?
Favorite book when you were a child:
King Arthur and His Knights by Mabel Louise Robinson
I read and re-read this book in grade school. What more could you ask for as a 10-year-old? Knights, swords, friendship, betrayal, wizards, magic, love. It has everything!
Your top five authors:
Stephen King because he's Stephen King. And because when I first started reading grown-up books, he showed me how important characters are to a great story. We remember the killer clowns and haunted cars, but none of it would have mattered if King didn't make us all care deeply about the characters.
Octavia Butler because she combined big, important ideas with rich, fantastic storytelling. Her books and stories are the perfect marriage between the compelling and the thoughtful. I also heard her speak once, and her journey as a writer inspires as well. Every beginning writer should listen to her.
Elmore Leonard because I read his books over and over again, and they taught me about plot and character and language and voice. And to this day I could re-read any one of them and learn something new. One of the biggest influences on my progress as a suspense writer.
Tom Clancy because his books are big and compelling and they mix politics, war and spycraft like nobody else. He created a distinctive world and wrote with an idiosyncratic voice. I wish he'd stuck around to write more, but what we have will be read for a long, long time.
Ursula Le Guin because "The Ones Who Walk Away from Omelas" is one of the greatest short stories ever written. Because everything she wrote was literary and compelling and bursting with wisdom and ideas. A master of science fiction and fantasy.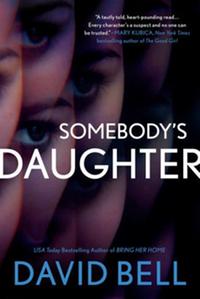 Book you've faked reading:
Gravity's Rainbow by Thomas Pynchon.
Let's just say I (ahem) faked reading a number of books in graduate school, but this is the one I faked the most. Because it's the longest and the densest and the least coherent. Don't tell my exam committee.
Book you're an evangelist for:
South of the Big Four by Don Kurtz.
A brilliant, compelling book about a guy who returns to his hometown and farms the land that used to belong to his family. Great characters, loads of plot and a stunning ending. If there were any justice in the world, this book would be considered a modern classic. Because it is.
Book you've bought for the cover:
Bloodstone by Karl Edward Wagner.
The cover shows a giant man in a loincloth holding a sword and flying in front of the moon. What young man wouldn't want to read about such a hero? And, by the way, the writing is excellent. Wagner is a master of both fantasy and horror.
Book you hid from your parents:
Even Cowgirls Get the Blues by Tom Robbins.
I don't know why I picked this up in the public library when I was about 14. Maybe because the cover showed a nearly naked woman with giant thumbs? But inside I found lively writing, hilarious social commentary and a bizarre cast of characters. This was a book that showed me a very different world than the one I was living in. I'll never forget it because of that. And, no, Mom and Dad wouldn't have understood. That was the point.
Book that changed your life:
Looking for Rachel Wallace by Robert B. Parker.
When I first started contemplating writing suspense novels, I read a number of Parker's books. They're all tightly plotted and concisely written. And they're also all about something more than just the resolution of the mystery. Parker's books say something. For my money, Rachel Wallace is the best of the bunch. I read it again and again, using it as a textbook for my own writing.
Favorite line from a book:
"When I finally caught up with Abraham Trahearne, he was drinking beer with an alcoholic bulldog named Fireball Roberts in a ramshackle joint just outside of Sonoma, California, drinking the heart right out of a fine spring afternoon." --from The Last Good Kiss by James Crumley
Not only is The Last Good Kiss a great mystery novel that also subverts and comments on mystery novels, it opens with what has to be the greatest first line of any book I've ever read. How could you read that sentence and not keep going?
Five books you'll never part with:
I Am Legend by Richard Matheson
Is it the greatest vampire novel ever written? The greatest zombie novel ever written? The greatest post-apocalyptic story ever told? Yes, yes and yes. Much imitated but never equaled. A true classic that's as fresh today as it was 60 years ago.
Indian Country by Dorothy M. Johnson
A couple of these stories became classic movies: The Man Who Shot Liberty Valance and A Man Called Horse. All of these stories are excellent glimpses into our frontier past. Clear, sharp writing and heartbreaking characters. Johnson deserves a wider audience.
Hondo by Louis L'Amour
My dad loved Louis L'Amour, and I think this is L'Amour's best book. The tough and sentimental story of a man befriending a young boy and then falling in love with the boy's mother. The basis for a really good movie starring John Wayne, but always an amazing book to be read again and again.
Collected Stories by Flannery O'Connor
Nearly every story in the book--and it's a thick book--is memorable and can be considered a classic. O'Connor's characters are so human and so flawed and so heartbreakingly, darkly funny. These are stories I return to again and again, both as a writer and as a teacher.
Imaro by Charles Saunders
Charles Saunders deserves a wider audience as well. His hero, Imaro, came along in the '70s and showed us all something very different--fantasy set in Africa featuring a Conan-like hero and inspired by both history, myth and legend. If you loved The Black Panther, then you should really read anything by Saunders.
Book you most want to read again for the first time:
Lonesome Dove by Larry McMurtry.
I read this book as soon as it came out, and it blew my mind. Amazing characters that seemed to jump off the page, a rich story about the closing of the west and powerful, vivid writing. I've read the book a few times since then, but nothing can replicate that first time when I was about 15, devouring all 800 pages during an Ohio summer. A great book.