Read-alikes are a fantastic way to nurture a love of reading in children and teens. Loved Harry Potter? Check out the
A Wizard of Earthsea
series! Adored
The Hate U Give
? Try
Dear Martin
! They give a reader something fresh (but still similar) to try as they hone their tastes and interests. Here are some titles that aren't quite twins but that will almost certainly pair well for readers who are looking for more, but maybe not necessarily of the same thing.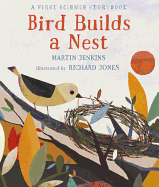 Bird Builds a Nest: A First Science Storybook
by Martin Jenkins, illus. by Richard Jones (Candlewick, $16.99, hardcover, 32p., ages 4-6)
Bird Builds a Nest by Martin Jenkins and illustrated by Richard Jones introduces young readers to the science and beauty of nest building; in How the Finch Got His Colors, author Annemarie Riley Guertin and illustrator Helena Pérez García bring a Flemish myth to life. This fact and fiction match up of books with bold illustrations and approachable language should please any budding avian enthusiast.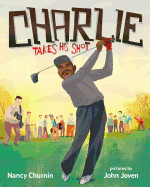 Charlie Takes His Shot: How Charlie Sifford Broke the Color Barrier in Golf
by Nancy Churnin, illus. by John Joven (Albert Whitman, $16.99, hardcover, 32p., ages 4-8)
In Charlie Takes His Shot, Nancy Churnin and illustrator John Joven tell the story of African American golfer Charles Luther Sifford who, as a child, "could strike the ball farther and truer than anyone," but wasn't allowed to play in the PGA until he was 39; in Game Changers, husband-and-wife author/illustrator team Lesa Cline-Ransome and James E. Ransome create a stunning nonfiction work about the Williams sisters, "two of the most popular athletes in history." Young sports enthusiasts will undoubtedly enjoy these nonfiction picture books about incredible, trailblazing athletes.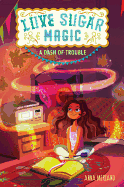 Love Sugar Magic: A Dash of Trouble
by Anna Meriano, illus. by Mirelle Ortega (Walden Pond Press/HarperCollins, $16.99, hardcover, 320p., ages 8-12)
In Love Sugar Magic by Anna Meriano and Mirelle Ortega, 11-year-old Leo discovers she comes from a line of brujas (witches) and tries to learn magic on her own; lonely Alberto's days are transformed when a young, scared boy and his magical bird become part of his life in Matilda Woods and Anuska Allepuz's The Boy, the Bird, and the Coffin Maker. These two books have very different rules of magic but are complementary as middle-grade fantasy adventures with young people learning truths about their world.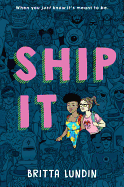 Ship It
by Britta Lundin (Freeform, $17.99, hardcover, 384p., ages 14-up)
Doing It! by Hannah Witton (Sourcebooks Fire, $16.99, hardcover, 352p., ages 12-up)
As she navigates online fandom, fanfic and realizations about her sexuality, 16-year-old Claire falls in love with a young woman for the first time in Britta Lundin's Ship It; Hannah Witton's Doing It is an honest and funny sex education guidebook for teens emphasizing deep knowledge, acceptance and respect and addressing topics like consent, sex shaming, body image and sexting with verve and wisdom. Yeah, one is realism with fantastical sexy elements and one is nonfiction, but where better to go after reading some steamy fanfic than a no-holds-barred, direct conversation about doing it?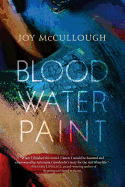 Blood Water Paint
by Joy McCullough (Dutton, $17.99, hardcover, 304p., ages 14-up)
The Poet X
by Elizabeth Acevedo (Harper Teen, $17.99, hardcover, 368p., ages 13-up)
In Joy McCullough's Blood Water Paint, 17-year-old Artemisia Gentileschi struggles to make her way as a woman and a painter in a time where women are seen as little more than property; in Elizabeth Acevedo's The Poet X, 15-year-old Xiomara wants to identify as a poet, but doesn't know how to blend it with her other identity as a well-developed daughter of strict Dominican-American immigrants. Okay, so this pairing might simply be a read-alike--young adult, poetry, bright and artistic young women--but they're both incredible, so read them both right now.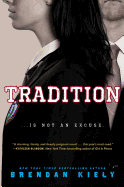 Tradition
by Brendan Kiely (Margaret K. McElderry Books, $18.99, hardcover, 352p., ages 12-up)
Brendan Kiely's Tradition depicts two teens (one male, one female) working to be heard and seen at their historically male, elite boarding school; in I Have the Right To, Chessy Prout, the St. Paul's School sexual assault survivor, bravely tells her story. Moving from the fiction to the nonfiction or the other way around, these titles complement each other in their deft treatment of the subject material and feel as if they were made to be read concurrently.