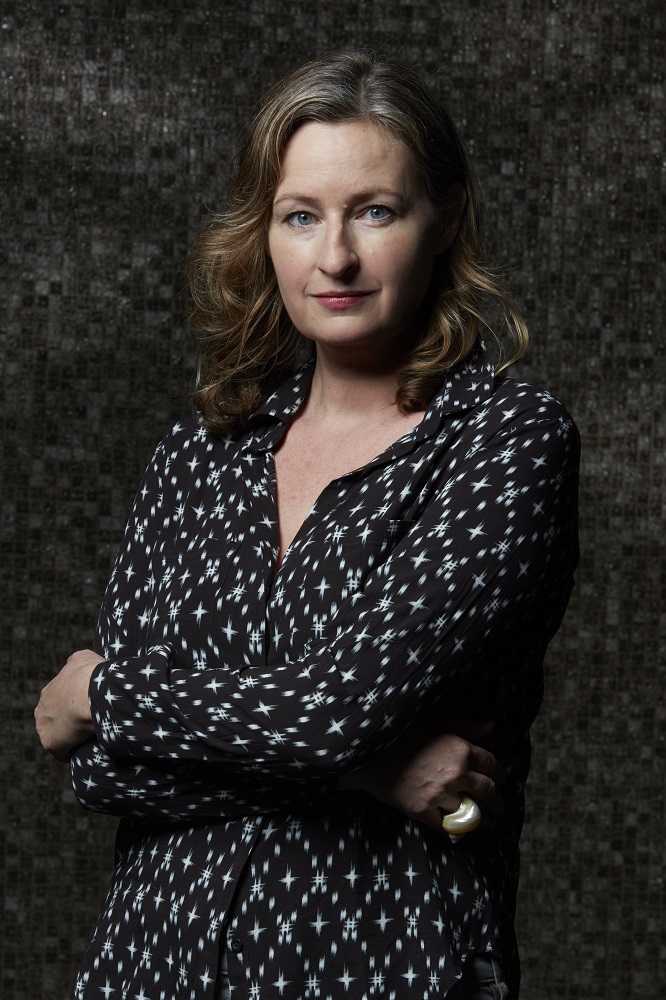 photo: Jonny Ring
Louise Candlish is a British author of dark novels that deal with family, marriage and the flaws that make us human.
Our House
(Berkley, $26; reviewed below) is Candlish's U.S. debut.
Our House is a crime thriller with an unusual premise. What inspired you to write about the theft of a family home?
I wanted to explore a crime I hadn't seen before in fiction. I'd read reports about property fraud in the British newspapers (generally involving a faceless criminal who intercepts the buyers' closing payment), and one in particular caught my eye in the Daily Mail. A woman's house had been sold without her knowledge by a criminal gang who used someone to impersonate her in the process. I thought how terrible and shocking it would be to lose your home in this way and then I thought, imagine if the fraudster was someone you knew and trusted!
I wanted the story to be both an entertaining puzzle and a cautionary tale. As house prices have rocketed and the divide between the haves and have-nots has increased, I've grown worried that we've begun to value property more highly than each other. The main character in Our House, Fi, admits that if she had her time again, she'd concentrate less on her house and more on the people in it.
How did you come up with the idea of writing a book in the form of a podcast?
Since Gone Girl, husband-wife, he-said/she-said stories have become an established subgenre--one that I love to read--and I wanted to try to push the boundaries. Fi tells her story in the form of a transcribed interview for a crime podcast called The Victim, interspersed with her husband Bram's written account of the unfolding disaster. I loved Serial and I listen to a lot of podcasts, audiobooks and radio drama. Audio is a medium about intimacy and persuasion and a spoken interview felt like a natural choice for Fi's story.
It was important to me that the format of the book be integral to the plot, rather than experimental for the sake of it. As the plot unravels, readers might wonder why a private citizen with no ambitions for celebrity would choose to go public in this way. Would you?
Despite all the trouble he causes, Bram is a surprisingly sympathetic character. Without giving away the plot, tell us why you chose to construct Bram in this way.
What I find most fascinating about humans is our flaws and frailties; I'm curious about how we act when threatened or isolated or pushed to the brink by circumstance. Or when we've made a terrible mistake and can't see a way back. Although Bram acts criminally, the story of how he comes to commit his crimes is very complex. He has issues, including anxiety, alcohol-dependency and others that are rooted deep in childhood. Because his acts against his family are outrageous, I needed them to be psychologically watertight. Stealing from the family you love is not a lifestyle choice, it's the behavior of a desperate man. I felt huge compassion writing him and it's a joy to find that early readers have warmed to him, too. I honestly didn't know what to expect.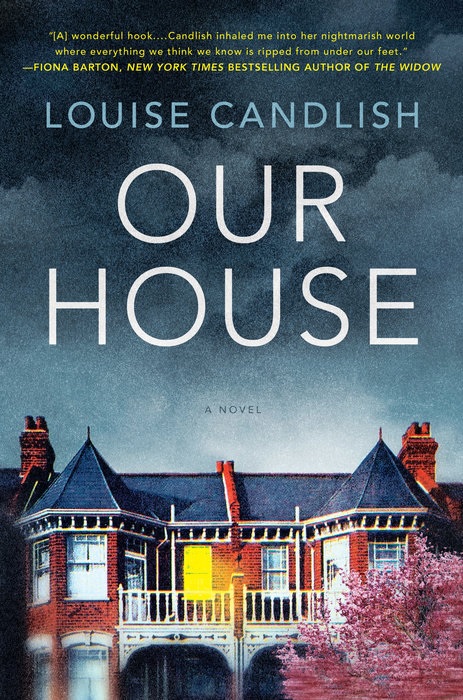 Trinity Avenue, where Fi's house is located, seems like a place you know well--a realistic portrait of an upwardly mobile suburban London street. Is it based on an actual street where you live or have lived?
It's actually a composite of several streets in South London. These are gorgeous tree-lined avenues with large family homes and a real sense of community. There's a park nearby, a farmer's market, a pub and patisserie, a great school. The dogs are well trained and the hedges nicely trimmed. If you landed here, you would never want to leave. That's why the loss, when it comes, is like grief.
Everyone thinks Trinity Avenue is based on my own street in Herne Hill, South London, but it's not. I can't afford a property as posh as Bram and Fi's, I'm a writer!
People who have read Our House point out its "addictive" quality. How does Our House compare to your previous novels?
It's more complex and ambitious. There are different layers of guesswork: the two main characters', the police's, the reader's. The reader learns the facts before Fi does, and I think that's part of what makes it compulsive--we want to know when she'll find out what the hell Bram has been up to and what she'll do about it when she does.
In some ways it develops themes I've explored before in my writing, such as our dangerous love of property, the pressures of parenting (and marriage), the unluckiness of meeting an amoral person when at your most vulnerable. It's my debut in the U.S., so readers here are definitely starting with the best!
When the book ended I was left wanting more, much more. Do you have a sequel in mind?
Not yet, but it's such a compliment when someone asks that question, so thank you! The characters and their fates are still very fresh in my mind, too. People are talking about the last line, which I hoped quite clearly indicates what's likely to happen to Bram and Fi when the pages are closed. If anyone is in doubt, they can tweet me
@louise_candlish
.
Could you share a little of your writing process? What advice do you have for aspiring writers out there?
The writing process--you mean other than the coffee and salted caramel treats on tap?
Over the course of several novels, I've come to value plotting and planning above all else. On Our House, I collaborated closely with my editor at Berkley, Danielle Perez, and, among the many things she taught me was the usefulness of keeping timelines. I had a timeline for the crime, a timeline for each individual character, even for the car and the phones. Readers are very clever, very well-read, and a plot flaw is not going to go unnoticed.
My advice to aspiring writers is to start with a strong central premise, the hook you can express in a sentence. (With
Our House
, you would say, "It's about a man who sells the family home without his wife's knowledge.") Then develop your voice. I always advise first-time writers to start with a first-person narrator: it's so direct, you can get the power and rhythm quite quickly. Oh, and enjoy it! In some ways, the time before you know whether or not you have a career as a writer is the best bit. Anything might happen, your dreams are open-ended, and that's an exhilarating feeling. --
Shahina Piyarali
, writer and reviewer